Description
Izumi is back to bring us a fresh 3 level course to guide you through to becoming your very own sushi master!
Our beginers class is perfect for all that love sushi but dont know where to start and would love to give it a go. A 2 hour course with us will give you the knowledge and confidence to prepare Uramaki rolls and more at home! With our various discounts and specials for booking tickets you will soon find yourself enjoying a great treat hat will just keep on giving!
The classes are also very popular as gifts so now you know you dont need to keep looking for that special present!
With our great atmosphere and small group sizes its a wonderful social event too with our guests often making new friendships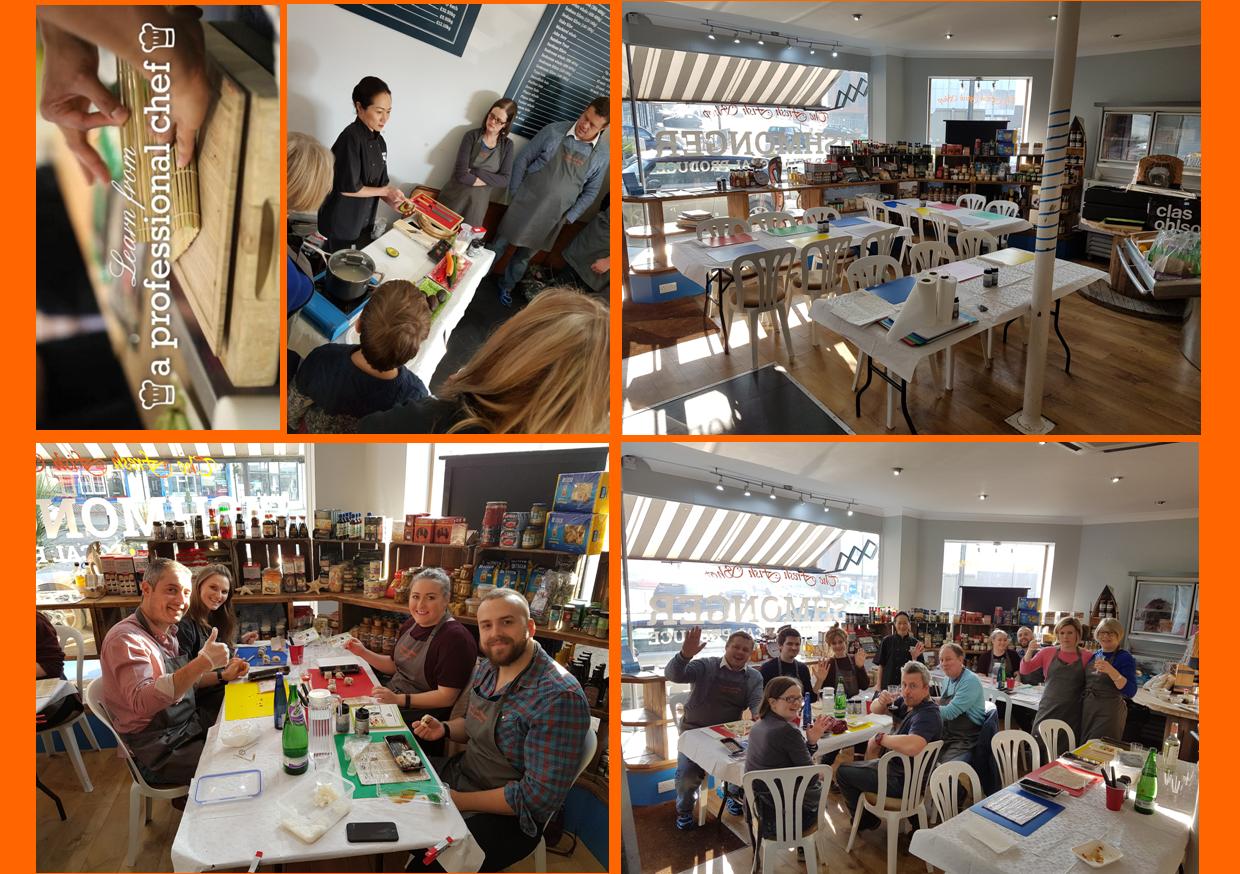 Here's What You Can Expect To Learn On The Day...
You will taste the food as we go and all the ingredients, recipes, containers and apron for the class will be supplied.
Beginners Class

* Learn the ins and outs of making sushi rice
* Become a vegetable prep pro, the sushi way
* Take home the skills to make Uramaki rolls (the most popular)
* Individual work station provided
And it doesn't stop there...on the day of the event:
* Enjoy a glass of wine on arrival and sneaky top-ups the whole way through (soft drinks also available)
* Delicious, local fish canapés to keep your brains on fire throughout this educational experience
* Apron to make you look the part
* Own work station to make as much mess as you like
* A sushi guide so you have no excuse to forget!
* The all important attendance certificate
* 25% off voucher to use in the shop and buy the well needed sushi making materials
Date and Time
Location
The Fresh Fish Shop
1 Parmerston House
Commercial Square
Haywards Heath
RH16 1DR
United Kingdom