NoW VOLUNTEERS || THE NoW CREW
Description
If you have the desire to be a part of this fantastic; vibrant team to help make sure the NoW event is a phenomenal one, then please click to REGISTER your interest by selecting the team that best suits your experience and skill set.
Our teams include: (Choir; Band & Technical; Design & Media; Dance; Prayer; Outreach, Advert & Publications; Admin; Hosts & Protocol; Hospitality & Welfare; Drama; Counselling; Operations & Logistics). Come serve... You belong here!
For more information, please click HERE to visit our website.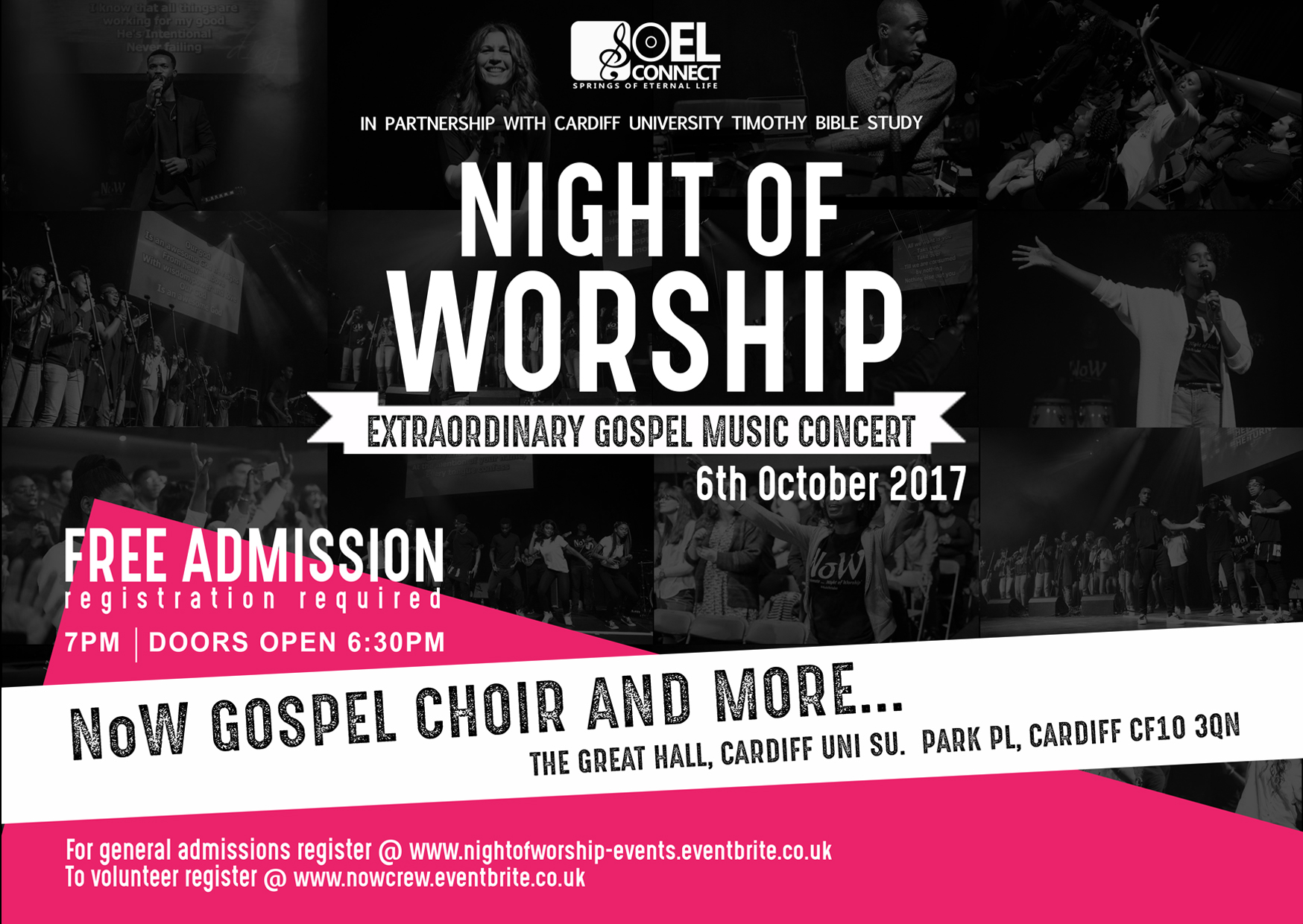 Frequently Asked Questions
Am I able to volunteer for this event?
Yes. We have a variety of teams for you to showcase your talent. Please click on the REGISTER button on the top right. We'll be happy to have you onboard. You belong here!
I'd like to know more about the team I'm interested in. Who can I speak to?
Each SOEL Connect team has its own Team Lead and Assistant. Please GET IN TOUCH with us so we can put you through to the person responsible for the team you'd like to join.
Are there ID or minimum age requirements to enter the event?
Nope! This event is opened to everyone and anyone regardless of age. Parents and Guardians are advised to please supervise children at all times.

What can I bring into the event?
Just come as you are... Bring your friends, families, people you know and even people you dont know. Our event is FREE but you'll just need to REGISTER.

How can I contact the organiser with any questions that I have?
For any queries, please click on the HERE to contact us.

Do I have to register and show my ticket on the day of the event?
Yes. This is essential for security as well as Health & Safety reasons. Please come with either your Printed ticket or Electronic copy. This will be needed to get through the doors.