A smaller version of the Nozfest festival
About this Event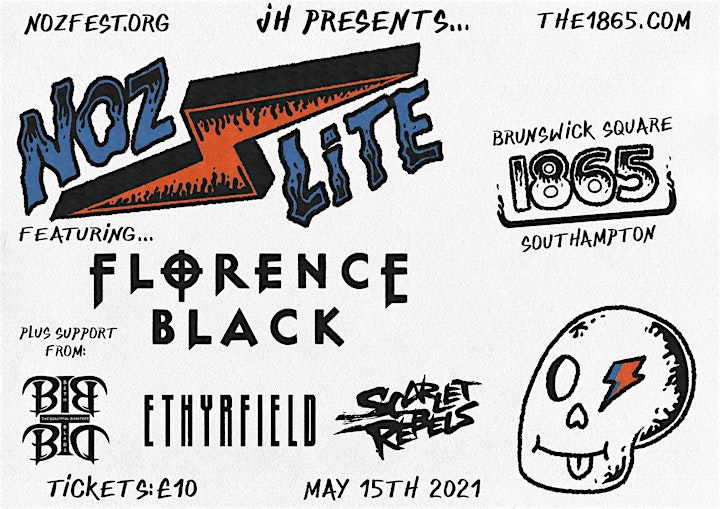 This is a new project under the new JH Productions (previously known as JodieBowie). This event is the first of many, and is a smaller version of NOZFEST.
NozLite will have the same vibe, same venue, same popular bands, awesome hosts but for just £10!!
This is an evening event which features 4 bands.
The bands on this NozLite are:
Florence Black
Beth Blade and The Beautiful Disasters
The Scarlet Rebels
and Ethryfield.
For more information please visit www.nozfest.org