NQCC: A programme update on establishing the UK's national centre for quantum computing
About this event
The National Quantum Computing Centre (NQCC) will hold a series of Town Hall Talks to engage with the community on a regular basis. The Quantum TownTalks will provide an open forum for discussing the NQCC programme and an opportunity for the attendees to input their views to the programme.
In this episode, you will join the NQCC Leadership Team as they update on the centre's programme and the upcoming initiatives - followed by a panel discussions to be chaired by Sir Peter Knight, FRS, Chair of the National Quantum Technologies Programme (NQTP).
Agenda:
10:00 – 10:05 Welcome and Objectives - Soma Deshprabhu, Communications Officer at NQCC
10:05 – 10:35 Establishing the NQCC into the UK Quantum Eco-system: Purpose & Progress - Dr Michael Cuthbert, Director at NQCC
10:35 – 11:05 NQCC: The Innovation & Engagement - Dr Simon Plant, Interim Deputy Director for Innovation at NQCC
11:05 – 11:35 NQCC: A Facility for Productive Quantum Science & Collaboration - Ash Vadgama, Interim Deputy Director for Operations at NQCC
11:35 – 12:00 Q&A Session chaired by Simon Plant
12:30 – 12:45 An update from the NQCC Programme Advisory Committee - Professor Sheila Rowan, Chair NQCC Programme, Advisory Committee Chief Science Advisor for Scotland
12.45 – 13:00 The role of the NQCC in the National Quantum Technologies Programme - Liam Blackwell, Deputy Director, Quantum Technologies
13:00 – 13:30 QCS Hub, Goals, Structure and Progress - Professor Dominic O'Brien, Direction of the UK QCS Hub
13:30 – 14:30 Panel Discussions - To be chaired by Sir Peter Knight FRS, Chair of NQTP SAB
14:30 – 15:00 Next steps and conclusion - NQCC Leadership Team
If you would like to attend, please register your interest.
About NQCC
The National Quantum Computing Centre (NQCC) is a new research institution, launched in September 2020, which is dedicated to accelerating the development of quantum computing by addressing the challenges of scalability. The NQCC represents a £93 million investment through UK Research and Innovation, and is being delivered jointly by the research councils, EPSRC and STFC.
The Centre will work with businesses, government and the research community to deliver quantum computing capabilities for the UK, and support the growth of the emerging industry. The NQCC facility will be located at Harwell Campus in Oxfordshire, and is due for completion in early 2023. Harwell Campus is home to world-class national research facilities and industry clusters.
For more information
Email us at comms@nqcc.ac.uk
About the Panel Chair
Sir Peter Knight
Knight is Emeritus Professor at Imperial, a past President of the Institute of Physics and of the Optical Society of America, Chairs the National Quantum Technology Programme Strategy Advisory Board and the Quantum Metrology Institute at the National Physical Laboratory.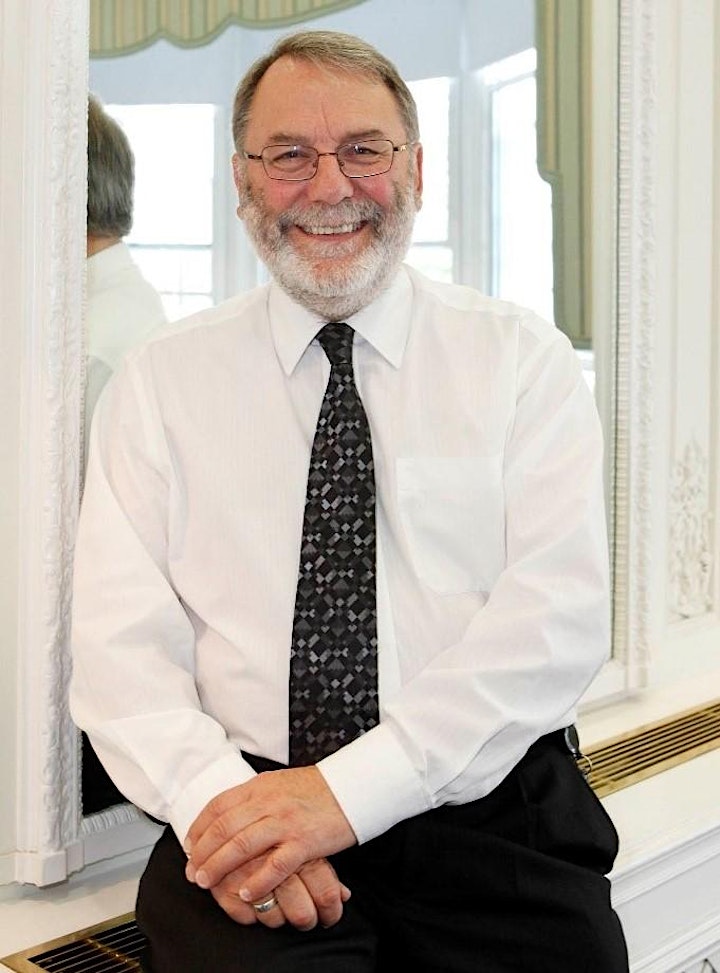 About the Speakers
Dr Michael Cuthbert, Director, NQCC
Following undergraduate studies in Chemical Physics at University of Glasgow and PhD in High Temperature Superconductivity at Imperial College London, Dr Michael Cuthbert pursued research in superconductivity using pulsed magnetic fields up to 60T and ultra-low temperatures in the mK regime in the Condensed Matter group at University of Bristol. Upon joining Oxford Instruments in 1998 Dr Cuthbert spent time in Japan and across Asia in technical and commercial roles before taking up sales & marketing responsibility for North America based in Concord MA. Since 2008, Dr Cuthbert has been based in Oxfordshire, UK having a number of technical and commercial leadership roles within Oxford Instruments. Dr Cuthbert is currently Business Development & Strategic Marketing Director for Oxford Instruments NanoScience and also leads the Quantum Technologies market sector for Oxford Instruments Plc. As a keen advocate of technology and the importance of science within society Dr Cuthbert is a member of the Institute of Physics and sits on several advisory panels including the NQTP Strategic Advisory Board.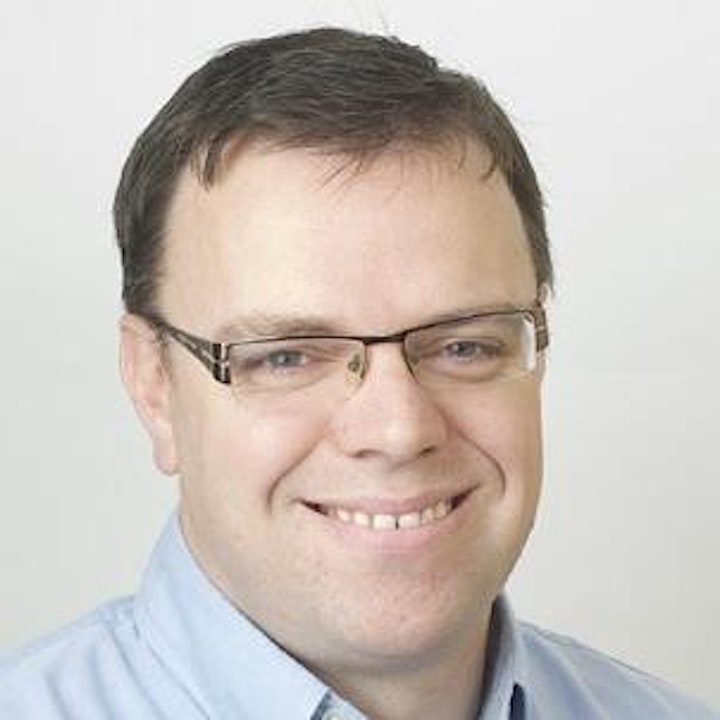 Dr Simon Plant, Interim Deputy Director for Innovation, NQCC
Prior to joining the NQCC, Simon was the Innovation Lead in Quantum Technologies (QT) at Innovate UK, responsible for shaping and implementing the UK's innovation strategy for the commercialisation of QT. He managed the portfolio of industry-led projects, as well as leading on international outreach. Simon was previously a fellow of the UK National Quantum Technology Hub in Sensors and Metrology, working on projects with industry and the space agencies towards quantum sensors for space. In 2016, he was seconded to the Government Office for Science to work on the Blackett review of the QT landscape. Simon gained his doctorate at the University of Oxford working on molecular materials for quantum information processing and was later a research fellow in nanophysics at the University of Birmingham.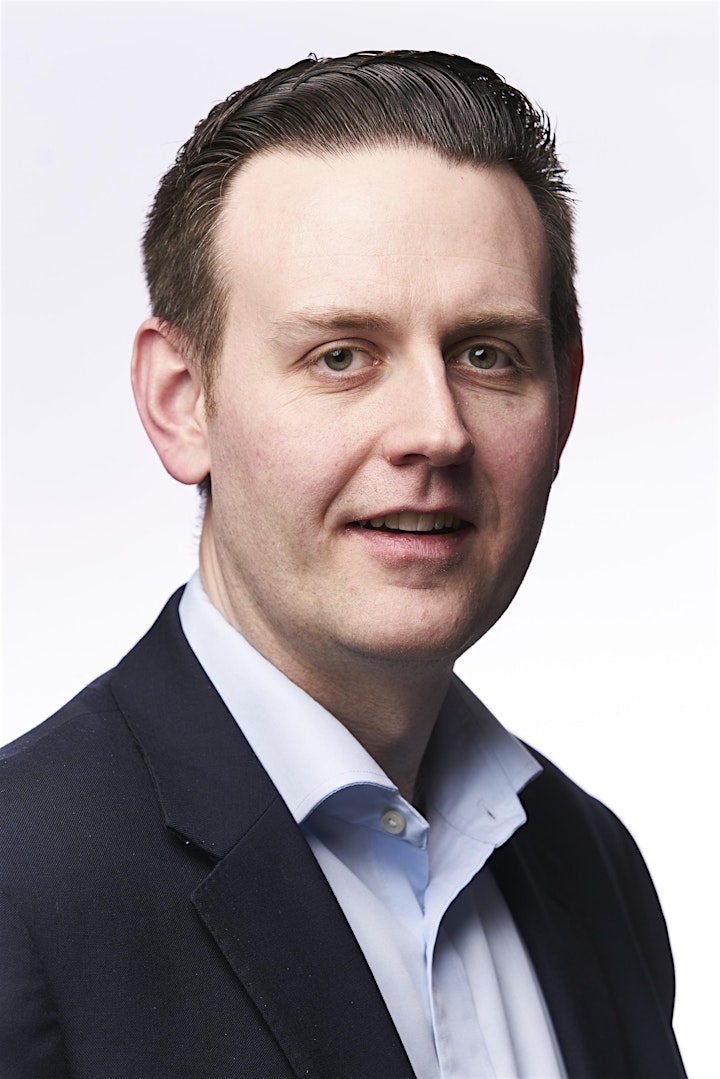 Ash Vadgama, Interim Deputy Director for Operations, NQCC
Ash has worked within High Performance Computing over 30 years for UK Government. Ash started his career as a computer scientist developing scientific software on early vector supercomputers, then lead early developments in secure Linux clusters, various emerging technologies, Petascale HPC systems and resilient facilities, whilst collaborating with US national laboratories and other international partners, later moving into Business Leadership, HPC programme and financial management. Ash passionately supports leading-edge computational capabilities for UK PLC as a fundamental tool for Science, and works with UK Government, UK Research Councils, Academia and Industry on long-term computational programmes and future technology strategies. Today, his scientific interests include Artificial Intelligence, Exascale Technologies, Quantum Computation & Algorithms, Quantum Technologies and Cyber-Security. Ash holds degrees in Computer Science with Electronics (University).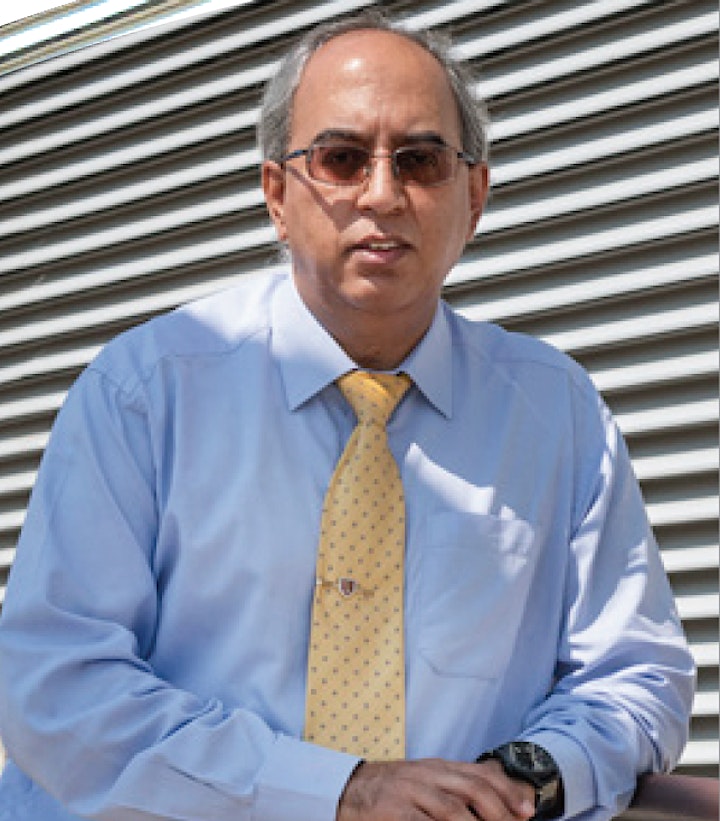 Professor Sheila Rowan
Professor Sheila Rowan is an experimental physicist, and since 2009, Director of the Institute for Gravitational Research in the University of Glasgow in the UK. She has held research positions split between Stanford University and Glasgow before returning full time to a Faculty position in Glasgow in 2003. She was elected to Fellowship of the Royal Society of Edinburgh in 2008, and awarded Fellowship of the American Physical Society in 2012. She received the Hoyle Medal and Prize of the Institute of Physics in 2016 in recognition of her pioneering research on aspects of the opto-mechanical technology of gravitational wave observatories. In 2016 she was seconded (part-time) to be Chief Scientific Advisor to the Scottish Government and is the UK CSA Champion for Quantum Technologies.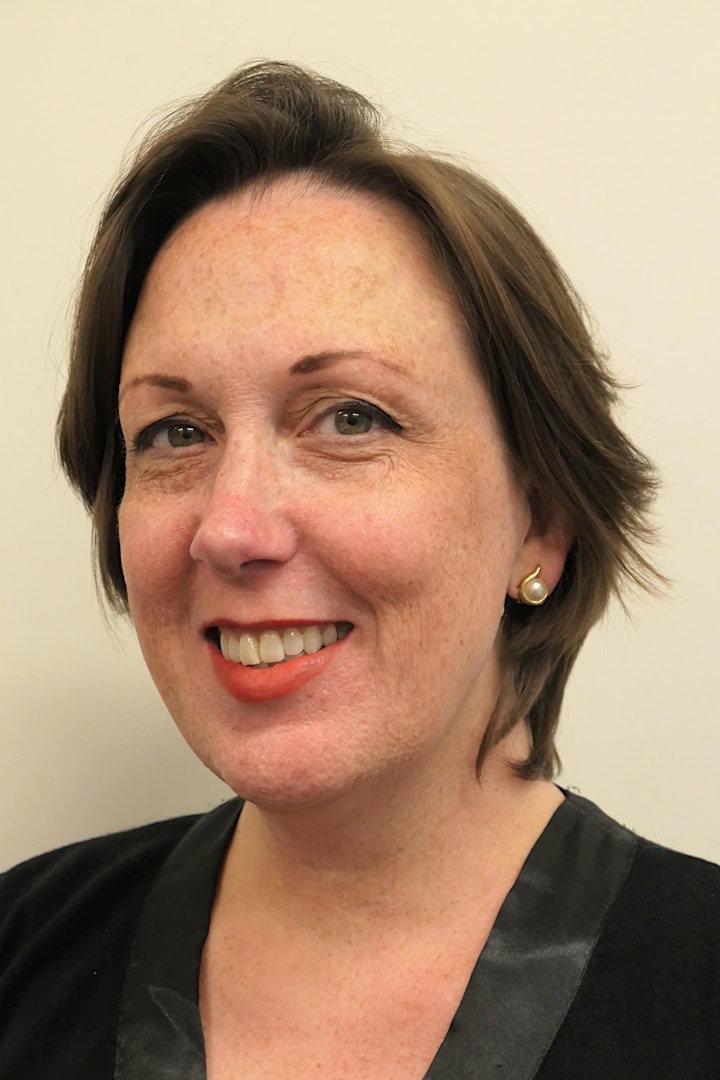 Dr Liam Blackwell, Deputy Director, Quantum Technologies
Liam is the Senior Responsible Officer for the NQCC programme. Liam is a Deputy Director in EPSRC's Cross Council Programmes, with responsibility for the EPSRC's participation in the UK's National Quantum Technologies Programme, its involvement in the Industrial Strategy Challenge Fund, and its contribution to Health and Healthcare. Prior to this he was Head of the Quantum Technologies Theme at EPSRC from 2015-2018. From 2008 to 2017 Liam was the Head of the Information and Communications Technologies Theme at EPSRC, responsible for the EPSRC's strategy for ICT research and training. Before joining the EPSRC in 2000, Liam Blackwell completed his PhD in material science at the University of Leeds and spent two years working at the technology centre of a Devon based clay mining company. At the EPSRC he has also worked in the Physics Programme team, Engineering Programme team and on delivery of the EPSRC's strategy for nanotechnology.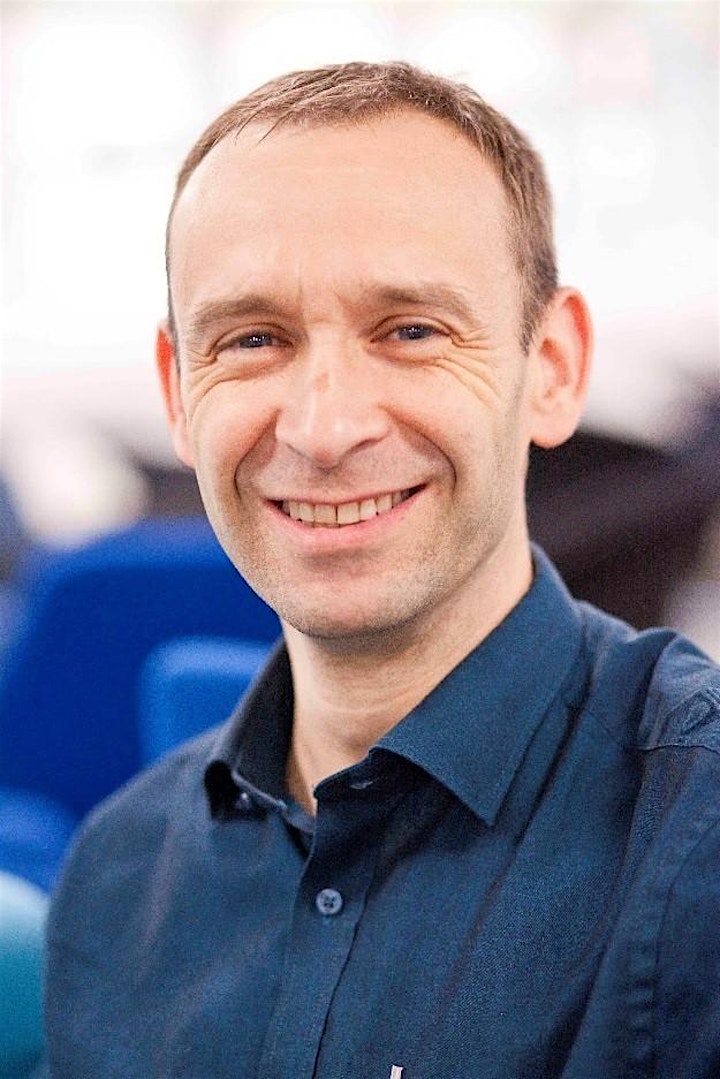 Professor Dominic O'Brien, Director of the UK Quantum Technology Hub in Computing & Simulation (QCS Hub)
Professor Dominic has two decades of experience in photonic systems integration, including system design, integration process development, and control system development, resulting in world-leading optical wireless system performance. He has worked extensively with international academic and industrial partners, with more than 200 publications in this area and eight patents granted or in progress. He was previously Co-Director for Systems Engineering in the Networked Quantum Information Technologies Hub (NQIT), which preceded QCS.