About this Event
NSHAMA TOWN SQUARE IS A FULLY FUNCTIONING COMMUNITY WITHIN DUBAI. NSHAMA PROJECT IS DESIGNED IN HARMONY WITH NATURE AND COMES WITH EVERYTHING TRULY ENRICHING HOME LIFE.
LUXURY FREEHOLD PROPERTY IN NSHAMA TOWN SQUARE.
MANY FACILITIES WITHIN THIS COMMUNITY SUCH AS PARKS, RETAIL STORES, CINEMAS, SCHOOLS, UTILITIES, HOSPITALS AND MANY MORE.
LONG TERM RENTAL INCOME ACHIEVABLE AS IT IS A VERY FAMILY ORIENTED AREA.
LOCATED NEXT TO THE NEW AIRPORT AND EXPO 2021 LOCATION WHICH MEANS YOU WILL SEE APPRECIATION AS IT IS THE CLOSEST COMMUNITY TO THERE.
PRE APPROVED MORTGAGE OPTIONS AVAILABLE FOR FOREIGN INVESTORS BEFORE THE PROPERTY IS PURCHASED!
EXCLUSIVE PAYMENT PLAN WITH ONLY 10% DEPOSIT
PROPERTY COMPLETION NOW
5 YEAR RESIDENCE VISA WITH PROPERTY PURCHASE OVER 1 MILLION AED
SPECIAL DISCOUNTS AND INCENTIVES ON THE DAY
PRICES STARTING FROM £129,000
PROPERTY PRICES ARE AMAZING THIS IS THE TIME TO TAKE ADVANTAGE OF IT AND GET THE MOST OUT OF IT!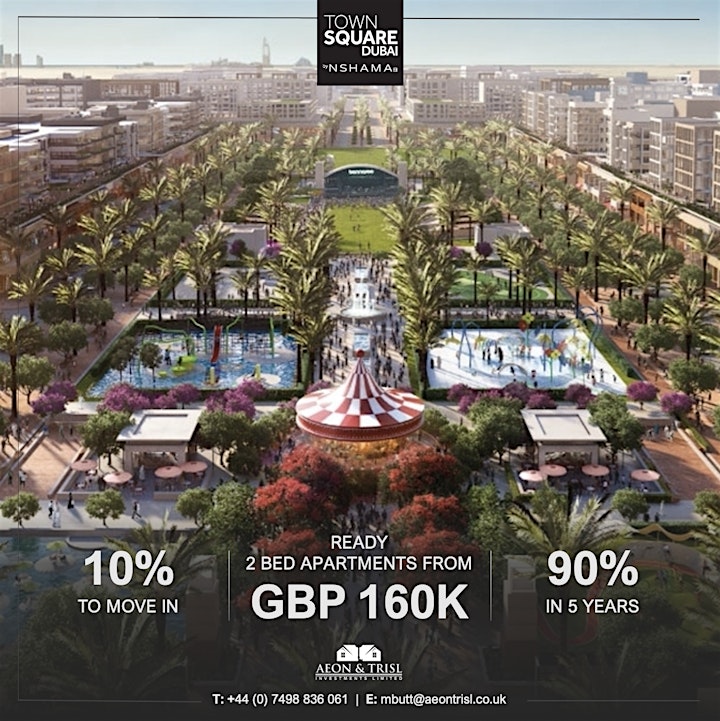 DUBAI'S PROPERTY MARKET IS SHOWING A TYPICAL BUYERS MARKET! WHY WOULD YOU NOT CASH IN ON TAX FREE HIGH RETURNS. PAYMENT PLANS AND PRE-APPROVED MORTGAGES ALLOW YOU TO GET INTO THE PROPERTY LADDER WITH A CLICK OF A FINGER.
CALL / WHATSAPP FOR MORE INFORMATION ABOUT THIS EVENT +44 7498 836 061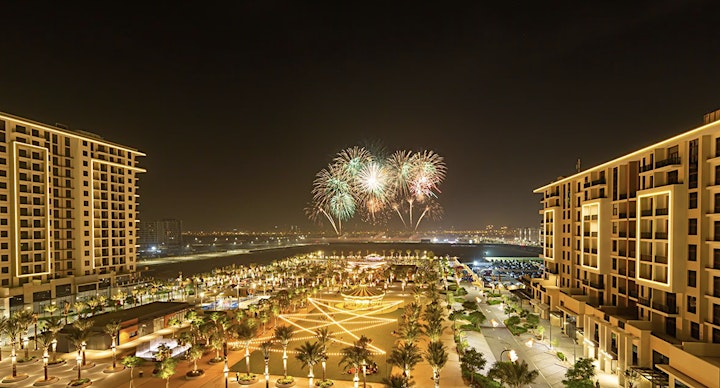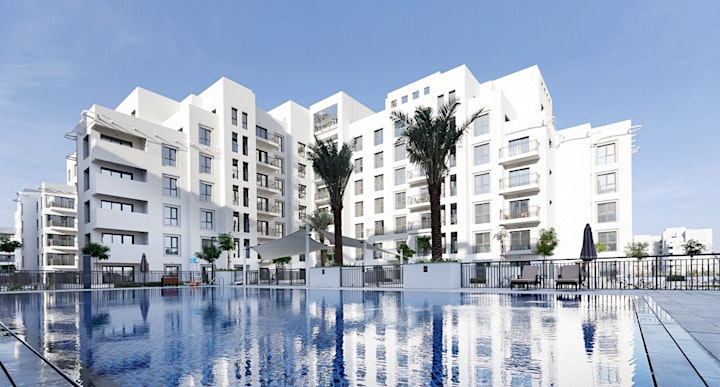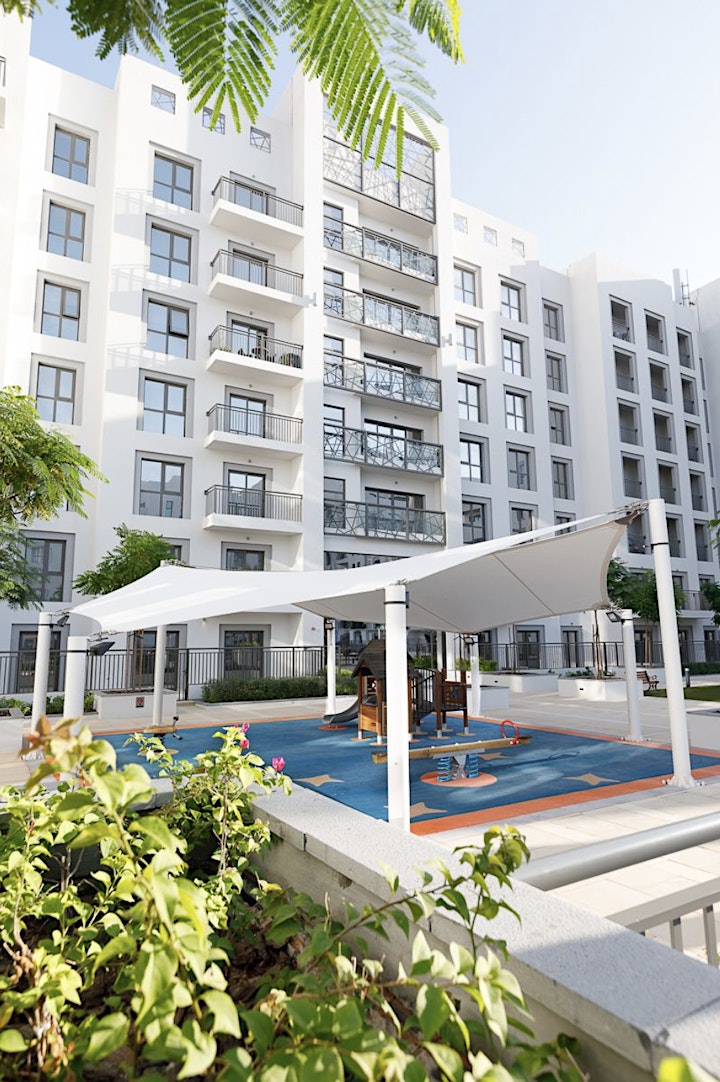 Why Invest In Dubai?
• Dubai Boasts Luxury Lifestyle and Living
• Golden Visas
• Up to 10 Year Residency Visa
• All Properties are Freehold Which Means it Completely Belongs to you
• Tax Free Rental Returns in Excess of 6.5% Per Annum
• No Tax on Capital Gains
• Down Payments as Little as 5%
• Dubai Records High Number of Real Estate Transactions June 2020
• Interest Free Payment Plans over 3 – 10 Years Paid Directly to the Developer
• Government Fees Waiver which sometimes include DLD (Stamp Duty) and Service Charges
• Expo Will Bring in Millions of Visitors to Dubai
• Expo to expect 100,000 New Residences in 2021
• 31,000 New Residence Registered in 2019
• Property Laws and Visa Regulations Benefit Foreign Investors
• Pre Approved Mortgage Options Available for Investors
• Payments Made into Secure Government Accounts to Protect Buyer
• Dubai is An Extremely safe country with one of the lowest crime rates in the world
• Dubai is known for their Smart economy and Strong Infrastructure