NTB Presents: Weightlifting Weekends with special guest Emily Campbell.
North Tyneside Barbells brings you the latest in its Weightlifting Weekend Workshops, this time with non other than Emily Campbell oly.
About this event
We are so proud to bring you the latest in in our Weightlifting Weekends, this time with a very special guest and the first British woman to ever win an Olympic Medal in Weightlifting.
The one and only Emily Campbell Tokyo 2020 Olympic Silver Medalist.
This is an opportunity to train with a woman who has recently made history with her efforts in the sport, leading the way for future British athletes, showing that we can be competitive on a world level within weightlifting.
As well as claiming Olympic glory she has a few more accolades under her belt.
The 2018 Commonwealth Bronze Medalist
2019 European Bronze Medalist
2021 European Gold Medalist
Multiple Time British Champion.
But accolades aside, she is a beautiful human being that simply wants to help others achieve greatness in the sport of weightlifting. Having spent plenty time among the might Atlas Workout Warehouse she has so much to offer when it comes to knowledge on coaching the lifts.
The Day will include,
- Weightlifting Demonstrations.
- Coaching on the Snatch & Clean & Jerk
- Plenty opportunities for Q&A.
- Photo opportunities with Emily and her Medals.
more details below.
Event Details,
Location: North Tyneside Barbells Weightlifting Club,
Address:
Unit 1A (Unique Fitness North East)
Swales Industrial Estate
Howdon
NE28 0AL
North Tyneside (Near Newcastle upon Tyne).
Start Time: 10:00
Finish Time: 14:00
Date: 14/11/21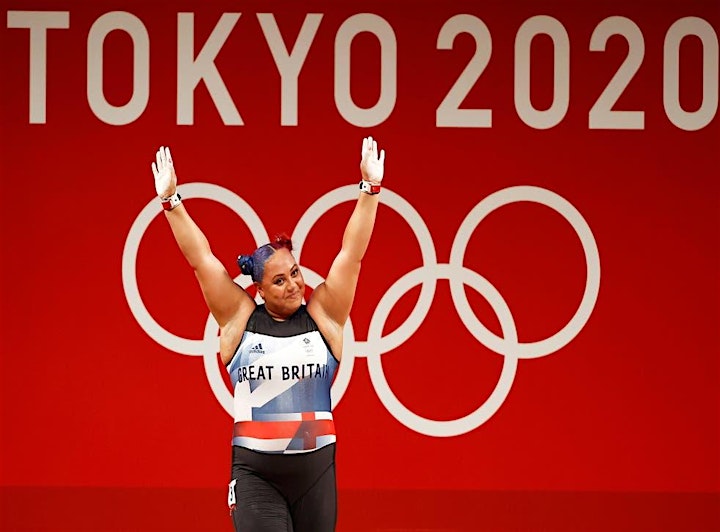 Organiser of NTB Presents: Weightlifting Weekends with special guest Emily Campbell.