Description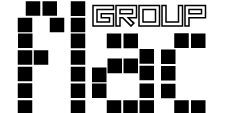 Flac Group curate a three month art-takeover where over 20 artists have been challenged to respond to the local area and venue with artworks that react, build up or deteriorate over the three month period. Dynamic networks inform and create the spaces that we inhabit; the biological, digital and social. But how do writers, performers, sound artists and video makers interpret the NTWRKs in Balham? You are invited to join the conversation through a packed programme of workshops, screenings, talks and events!
Anne-Marie Creamer, will present two new live prologues to her films 'Treatment for Six Characters' & 'Dear Anne-Marie, The Last Keeper'. For Treatment for Six Characters Anne-Marie has invited several performers to be 'her' whilst they competitively enact script about her film. A new sound work played in the communal areas will announce the premiere of 'Dear Anne-Marie'. While Ole Hagen's absurdist performance, with giant exploding head, reveals the profound complexities first person awareness!
Low Pass Ltd. & SubPac, wearable technology experts, curate a Producer's Forum with Grime producer TEEZA, who has worked with Wiley and JME. This is a platform for the audience to showcase their own tracks and NTWRK. Julia Norris will run playful stop-motion animation workshops (11yrs- 16yrs), exploring Balham's environs and resulting in a cinema screening. Join fashion photographer and artist Siobhan Beaton for pinhole photography with added treasure hunt twist. Free drawing-as-meditation workshops, with mid-point complimentary drinks. Film screenings and artist talk on collaboration with split-personality Marion Phillini. And join us to watch Drones (dir. Rick Rosenthal, 2015) and consider how a complex NTWRK can reduce responsibility.
FOR DATES & TIMES: CHECK EVENT DESCRIPTIONS
PRODUCERS FORUM: SEND WAV FILES VIA WE TRANSFER TO LOWPASSLTD@GMAIL.COM