Nuclear Cardiology National Training Day including 50 cases (19 May 2017)

Friday, 19 May 2017 from 09:00 to 17:00 (BST)
Event Details
This course is designed for cardiology SpRs seeking efficient acquisition of experience in basic Nuclear Cardiology. It begins with expert didactic lectures covering the principles of nuclear cardiology from physics and biology to clinical practice and image interpretation.
The unique element of this course is the intense 50 scan evaluation session in the afternoon. During this you will answer questions to confirm your learning, and your responses will be scored. You will receive a certificate showing your score.
If you do not have local exposure to the scanning process, we encourage making an arrangement with one of the lecturers for one or two sessions of one-to-one experience of the scanning process. 
FAQs
Should I wait until I get study leave permission before booking?
There are limited places on this intensive course. As these courses usually become fully registered many months in advance, to avoid disappointment it is advisable to secure the place while it is still available.  You are subject to the below cancellation policy:
Cancellation Policy
If your study leave is denied, a refund of 100% will be given if you notify the course organiser by 8 weeks prior to the course. A refund of 50% will be given if you only give 4 weeks' notice. 
Therefore it is advisable to secure the place while it is still available. 
What should I bring?
We ask you to bring a smartphone or tablet with direct mobile (i.e. non-Wifi-dependent) internet connectivity so that your participation in the evaluation session can be marked quickly and certificates issued promptly. Please silence your phone ringers.
What does this course provide?
This course covers the most difficult scheduling challenge in basic study of Nuclear Cardiology, namely the 50 cases of reporting. After this, if you haven't previously obtained hands-on experience, you should arrange one or two subsequent one-to-one sessions with a Nuclear Cardiology trainer in your local region, or one of the course lecturers if you prefer, to observe scans being conducted in person.
How do I travel to the course?
The course is at Paddington which can be reached:
  By Air, from London Heathrow (15 minutes by Heathrow Express)
  By Train, using Paddington Station
  By Underground, using Paddington or Edgware Road stations
  By Car, parking at Paddington Station Car Park
Accommodation is available at dozens of nearby hotels.
Why have I not received my certificate?
Please complete the course evaluation form. After doing so, please expect your certificate within one working week.
Do you offer other courses?
Please visit www.cardiology.training to book onto our specially-designed courses:
Cardiac CT
Cardiac MR
Pacing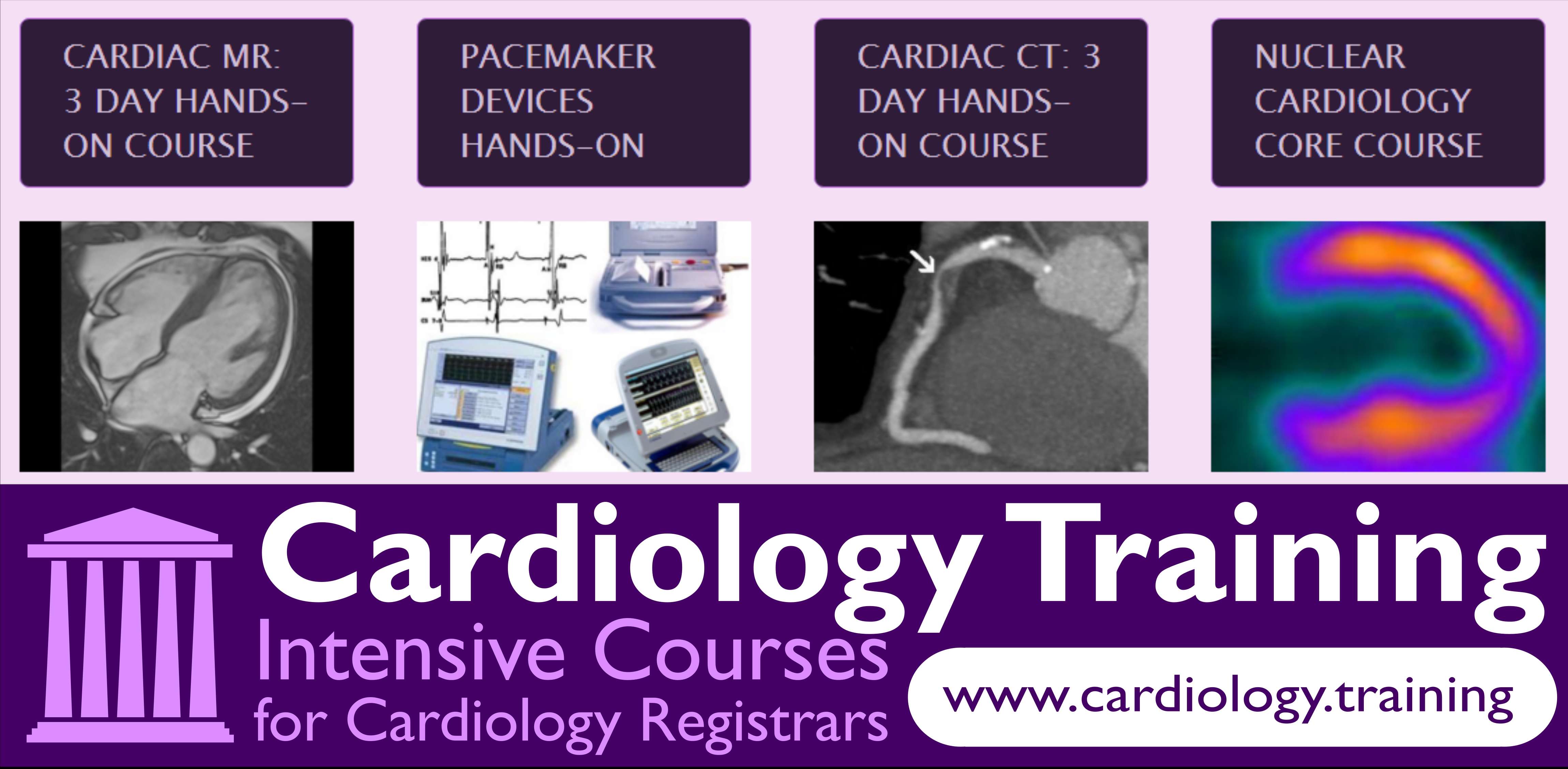 When & Where

Imperial Lead Provider Cardiology Training Facility
ETC Garfield House
86 Edgware Road
W2 2EA London
United Kingdom


Friday, 19 May 2017 from 09:00 to 17:00 (BST)
Add to my calendar
Organiser
Dr Deepa Gopalan, consultant cardiovascular radiologist.