Description
What's going off
Saturday - League of Legends
Play League with friends new and old at our Insomnia PC area
Dream of playing on stage, in front of a crowd and casted on stream? - Be a Hero pass gives you that chance
Watch the Grand Final of the University National Championship between Grey Warwick (Warwick) and Aston Yellowtails (Aston)
Party with your fellow summoners at Urban Village for the NUEL After Party - first 100 tickets sold guarentee entry - book now to avoid an early night
Friday - Careers talks & CS:GO
Figuring out what to do after gradutation? Ask our panel of leading industry experts about working in esports at the Careers Talk Q&A Director of Marketing at FACEIT plus more.
Watch the Grand Final of the University Spring Championship between Make LU:CS Great Again (Loughborough) and LUGES Red (Lancaster)
Show the rest of the world why they are missing out on your skills - have a chance to play on stage in front of a crowd and on stream with a Be a Hero pass
Both days - Play games, win and more play games
Mario Kart, Smash 4 and Meele
Win swag and discover Vainglory
Daily Hearthstone tournaments with crazy deck restrictions and winner takes all Conquest competitions
Find a new way to play competitively and learn about the next ECS as FACEIT join us for the weekend
Tickets
Day pass - entry for 1 day
Weekend pass - cheaper entry for both days
Be a Hero - enter the draw to play on stage in our Community Games
Patreon - help support the NUEL and receive VIP treatment including backstage tour and hanging out with NUEL staff
UoB Esports Society members - your society is providing a £5 subsidy on all tickets, check your Facebook group or speak with Qesser for the discount code.
---
On the door tickets will increase £5 and you'll miss out on benefits such as our Society Revenue Sharing program or society subsidies if you don't book now!
---
Immerse yourself in a day of esports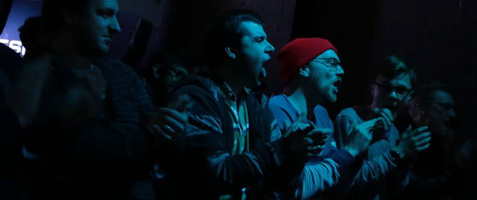 Play, watch and learn about esports. This is your chance to show off your sick plays, feel the buzz of the crowd and ask leading industry figures for career advice.
Join us for this 2 day and witness the live finals for the NUEL CS:GO (Friday) and League of Legends (Saturday) Championships.
CS:GO - Make LU:CS Great Again (Loughborough) vs LUGES Red (Lancaster)
LoL - Grey Warwick (Warwick) vs Aston Yellowtails (Aston)
Venue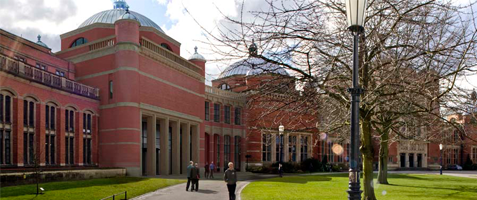 We're at the University of Birmingham this year. Based on feedback from previous years we wanted to make it easier for you to join us, so we picked possibly the best connected city in the country and a university that has it's own train station! We potentially have 4 floors of activities ready for you.
Be a hero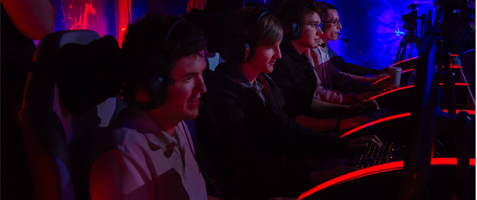 You shouldn't let your memes be dreams. Your chance of playing on the big stage may have been cruelly taken away from you by your trash teammates, but the RNG gods may look on you more favourably. Enter our Community Games raffle for a chance to play on stage, in front of a crowd and casted live on stream. Be the hero we need but don't deserve.
Arena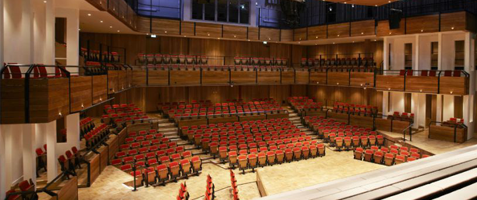 We've hired a 420-seat arena so you can enjoy the high you get from being surrounded by others who appreciate how sick that smoke/exhaust was too.

You can watch both the League of Legends National Championship and CS:GO Spring Season Grand Finals live.
CS:GO - Make LU:CS Great Again (Loughborough) vs LUGES Red (Lancaster)
LoL - Grey Warwick (Warwick) vs Aston Yellowtails (Aston)
Career talks
Have you ever thought about working in the esports industry but haven't a clue where to begin or what jobs there are? Come and listen to the experts talk about their journeys and what opportunities are available within their fields.

Simon has 12 years' experience in esports and the gaming industry; previous company's - Blizzard entertainment, Wargaming.net, Razer and now FACEIT.
Further speakers TBC.
Activities area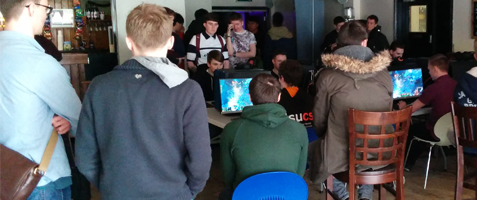 This is not a lecture, we want to see those skills of yours in action. Throughout the day you and your mates have the chance to play games, compete in tournaments and win in a variety of games. Whilst we finalise which games and tournaments we're running, let us know what you'd love to see by completing this quick form: http://bit.ly/NL17activities
Hearthstone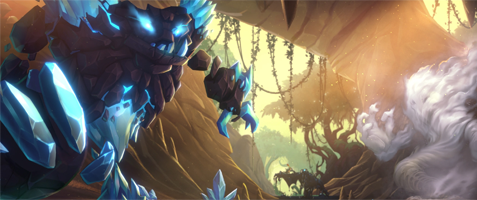 We'll be running a total of four Conquest tournaments across both Friday and Saturday with two on each day. These will be £1 entry for anyone with a NUEL Live ticket and all of that will be going into a winner-takes all prize. Winners in the first tournament of each day will also get a backstage tour of the event!
We'll also be running a laboratory event where you and your opponent will get a crazy deck restriction to use and the winner gets put into a raffle. There's no limit to how many times you can play and each win increases your chance of getting a prize!
After party
There's only one way we can truly finish the season off and that's to PARTEH! The first 100 Saturday tickets sold will get onto the guestlist for our shindig at Urban Village after the League of Legends finals. Didn't make the first 100? We'll do our best to fit you in but we can't guarantee entry unfortunately! You must be 18+ for this, so don't be getting us into trouble!
Schedule
Friday 24th March
Doors open: 1pm
Career talks: 1.30pm
CS:GO community games: 2.30pm
CS:GO Spring Championship Finals: 4pm
Saturday 25th March
Doors open: 12 midday
LoL community games: 12.30pm
LoL National Championship Finals: 4pm
Get in touch and stay up-to-date
Society Revenue Share
As part of our commitment to supporting the university esports community, we are providing 10% of your ticket sale to your society. To activate this you'll need to use the link provided to your society rep, read more about how it works.