Nuovo Business Lunch March 2016

Wednesday, 23 March 2016 from 12:30 to 14:00 (GMT)
Event Details
Northampton Networking - The Grown Up Way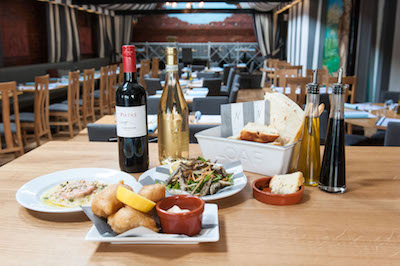 Nuovo's Networking lunch is the alternative to your usual networking events. At the Northampton business lunch you will enjoy good company and great relationship building opportunities.

The food is fantastic and the format is grown-up; eat, drink and talk to the nice people around you. You will change seats after your starter to give you the opportunity to talk to more people and there is an opportunity for other network groups to promote an event they have coming up.

Your £15.00 investment includes a two-course lunch, a drink on arrival and your networking.
All business cards are entered into a prize draw.
When & Where

Nuovo Restaurant
104 Abington Street
NN1 2BP Northampton
United Kingdom


Wednesday, 23 March 2016 from 12:30 to 14:00 (GMT)
Add to my calendar
Organiser
Meet Brian Wrigley…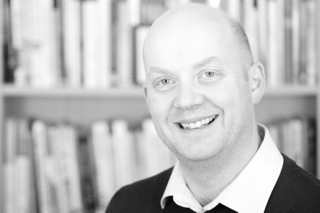 Your Business Coach - with a unique enthusiasm for life
Do your business challenges inspire you?
Or are they barriers that block your progress?


You already know how to grow your business. But how easily you do that depends on how you easily you can unlock the potential you already have within yourself, and how open you are to the process.

Brian can help you.
Business, like life, is full of surprises. Some are good. Some more challenging. But Brian's philosophy is that all these ups and down are actually good events. It's what we learn from these things, and what we do as a result – right now – that really counts. (He also believes that being in business should be fun.)

Uncover what's possible

Working with Brian is a bit like tapping into a constant supply of passion, humour and enthusiasm for business and for life. It's infectious, and you'll leave every encounter inspired to step forward. Bit by bit, he'll help you carefully peel away the layers of your unconscious preconceptions, beliefs and habits to reveal your astounding potential for even greater success.

Make time for what's really important

As a father of 3 young children, Brian knows that there has to be a good balance between business and quality family time. Indeed, for Brian it's essential. Darcy, his eldest daughter, has Angelman syndrome and, whilst presenting many challenges, she also provides the biggest wins and moments of joy. It is Darcy's ability to just get on and do, without allowing her supposed limitations restrict her that adds to Brian's drive to see others achieve. He also knows that the most important things in life are simply too valuable to be pushed aside for work.

Connect with Brian on LinkedIn to learn more about his experiences and the results he has helped acheive. Click here to connect.

As a business coach, Brian has worked with a variety of businesses from start-ups to over £8Million turnover businesses.
Successes include:-
Working with a local Insolvency Firm who grew from 4 team members to 19 team members, and increasing turnover dramatically also over a 5 year period. This company has recently been sold at an excellent profit, so that the owners can explore new avenues in life.

Winning Action Coach European Profit Club Coach of the year 3 years consecutively.

Saving one company over £8,000 per month.

Helping a local flooring company increase their turnover by over £40,000

Ensuring that new businesses flourish rather than flounder in their first few years.


Brian, also, has a keen interest in business networking, he has written and delivered  training courses on 'How to network effectively'. He hosts the massively popular Northampton Business Lunch, previously at Papa Cino's, now at Nuovo, which attracts well over 30 people each month and is an active member in a number of other groups.

Coaching is a passion for Brian because it can affect such beneficial changes, his powerful talent for helping like-minded, passionate business owners like you achieve their goals means that you get out of your business everything you want.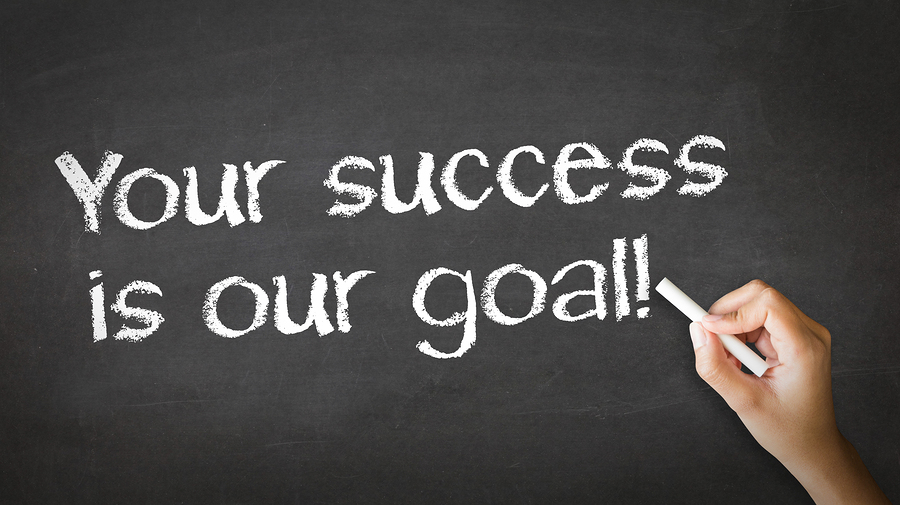 Call Brian today on 01604 214695 and talk through how he can help you achieve more.

E-mail: brian@mpgrowth.co.uk
Book an hour with Brian and see how your business can benefit - Use the link below
www.calendly.com/maximum-profit