Nurture : The Environment and you - working together to protect and restore
About this event
A series of practical workshops to provide the tools you need to nurture your family, your environment and yourself – launch 30 November 2021 at 1930h
Gain a better understanding of climate change, its impacts, and how you can make a difference in your life and local community. Each session will have a guest speaker and an opportunity to ask questions and share ideas. Whether you are just beginning to engage with climate change issues or are already involved in positive change there is something for everyone. We have created a wide range of events in this series of workshops covering key aspects of environmental issues, such as eating well, planting and growing food, play streets, local wildlife, tree planting and more.
Discussions about climate change have dominated the headlines over recent months. Firstly, in August the IPCC report proved Global warming is a result of human greenhouse gas emission and that it's having a catastrophic effect on our planet. The report said it's "code red for humanity". The global United Nations summit, COP26, spent two weeks talking about climate change and how countries are planning to tackle it . The United Nations has made clear that the world needs 'urgent climate action' to limit carbon emissions and keep temperatures below 1.5C. COP26 outcomes are disappointing but life goes on.
However, we know it's not 'business as usual'; colossal change is required and it needs to happen fast. Islington is the 6th borough most vulnerable to climate change (source: GLA Risk of Climate Change). We are a very densely populated area, with very little green space (and a lot of concrete). Climate change can seem very overwhelming. The planet is our home, and our home needs protecting. We cannot solve the global crisis on our own, but we can all make a difference in our daily lives by taking action.
This series of webinars is designed to make taking personal action over climate change more manageable and seem less daunting. Join us and our guest speakers as we fast-track you to finding practical solutions in your daily lives:
• Get informed; understanding the problem helps us find solutions;
• Get involved in positive change - small actions can make all the difference. You can change your own life and be an inspiration to others;
• Join a campaign and work with others on causes you believe in;
• Encourage your family, school , friends and employers to live in an eco-friendly way;
• You can make a difference in your life by taking positive action.
Keynote speaker: David Saddington FRGS : Head of International Nature Campaign COP26 at Department for Business, Energy and Industrial Strategy (BEIS)
As a climate change communicator, David works to raise the profile of the issue through blogging for media outlets like the Huffington Post, writing book contributions and organising innovative large scale public awareness events in the centre of UK cities involving outdoor cinema, interactive science experiments and panel debates. He is constantly looking for new and innovative ways to engage the public and is currently exploring using Virtual Reality technology to tell the story of climate change. After leading education reforms to get climate change on school curricula, David has pursued his own academic work studying climate science and a broad range of climate impacts from the environmental to economic, security & health implications. And as a local resident, he is with us for the launch of our Inspiring Sustainable Living series of workshops. There will be an opportunity for Q&A so come with questions.
Following David's presentation, workshop leaders will outline their dedicated workshops and why you should sign up.
- Environmentally sustainable diet: what it is and what it is not: Ursula, British Dietetic Association - Workshop 7 December 1930 by Zoom. Register here
- Why should we care about birds in a climate emergency? Mike from Islington Swifts - Workshop 13 January by Zoom. Register here
- Footways - the benefits of a stroll on your doorstep: David, Rachel and Emma - a collaboration of Footways and Islington Clean Air Parents - three guided walks in winter (mid January), spring (March) and summer (June)
- Why trees are our friends: Lucy, joint founder of Islington Clean Air Parents - workshop in late January, date tbc Zoom
- How can we achieve community parklets? Brenda from London Parklet Campaign - workshop in February, date tbc Zoom, followed by parklet visit in March, date tbc
- Connecting the NHS and health to the climate crisis : Melanie from The Academy of Medical Sciences - workshop in late February, date tbc Zoom
Do join us for these informal, informative workshops and if you have a topic you'd like to share, get in touch with us !
Organiser of Nurture : The Environment and you - working together to protect and restore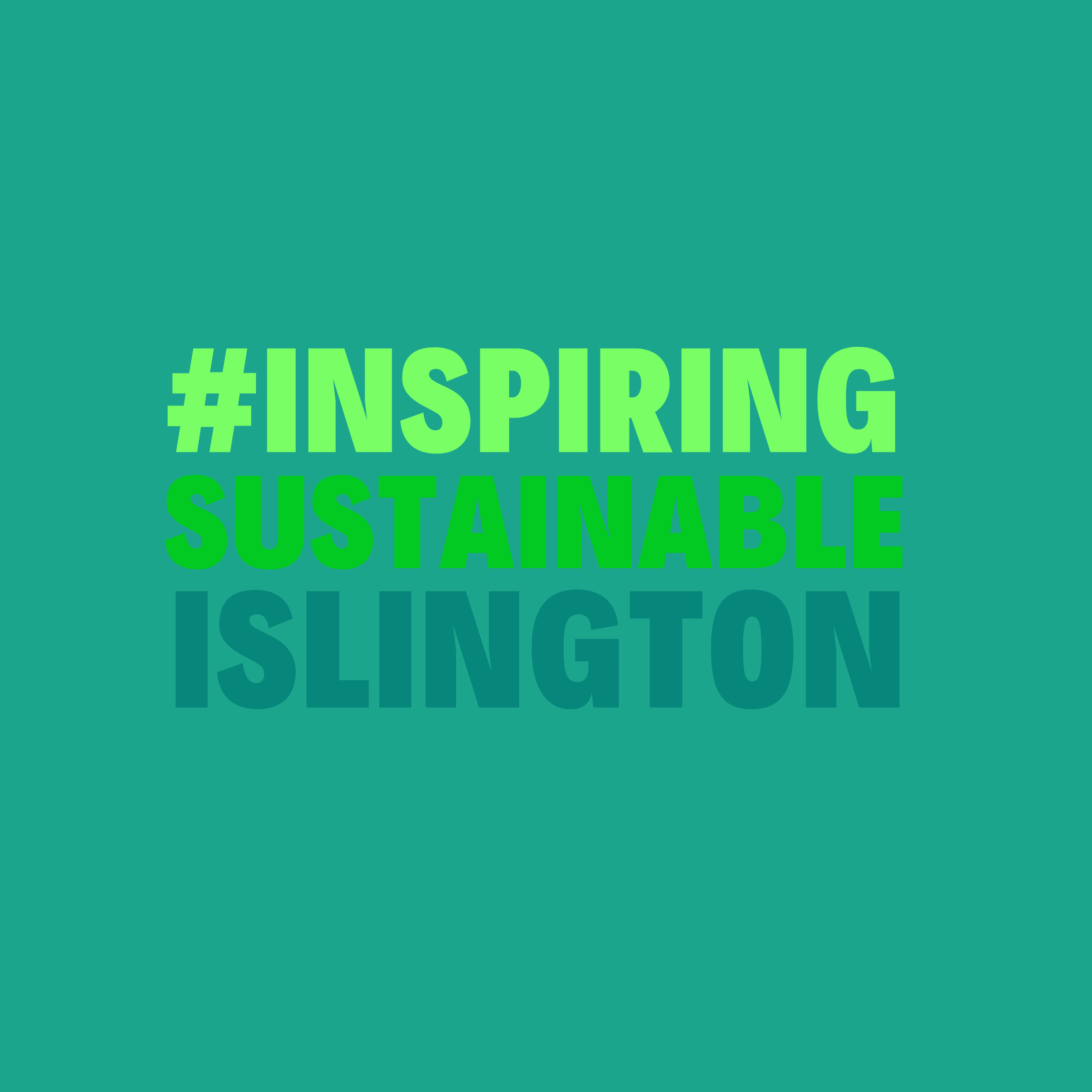 I'm on a mission to get community parklets in Islington. In fact I'm on several missions -   Low Traffic Neighbourhoods.  Active travel. Clean air. Fewer cars.  And much more greenery, trees and wildlife.  I set up #inspiringsustainableislington which encourages community and council to work together for the benefit of everyone by taking more care of our environment. The recent lock-down has proved beyond all doubt the benefits of fresh air, trees and nature to us all and it needs our protection.  Have a look at my lock-down website project  https://inspiringsustainableislington.org which is still being created .........

---