Description
Nutrigenomics: A Practitioner's Perspective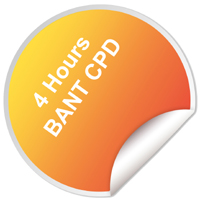 Confused about how DNA testing can benefit your clients? This is the first event of 2016 for the South West Regional Branch, featuring top speakers Alessandro Ferretti and Emma Beswick who will explore how these tests can be used to support your clients, including case studies to illustrate their application in practice. Lorna Driver-Davies will also be presenting for Wild Nutrition discussing the benefits of detoxification and Food-Grown nutrients to support nutrigenonmics and our BANT Chair Miguel Toribio-Mateas will be providing an update on BANT news.
The cost includes lunch which is gluten & dairy-free with vegan options.
Exhibitors include Cytoplan, Energy Dots, Ingeneius and DNA Fit (speaker sponsor), and there will be goody bags to take home. Please visit our exhibitors for exclusive attendee discounts including the Fitness Diet Pro (DNA Fit) £99 (usual price £249) and a number of discounts from Ingeneius on their reports and upcoming seminar
Alessandro Ferretti Dip ION mBANT NTCC CNHC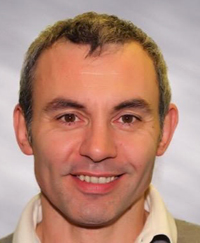 Alessandro practices as a part of a multi-disciplinary medical team at the Centre For Health and Human Performance (Harley Street, London UK) and from Tudor Medical Group (Tudor Medical Centre, Stratford Upon Avon UK). He is a regular lecturer at UK naturopathic colleges and speaks internationally on the subject of Health and Human Performance. In recent years his research in health and performance has focussed on ketogenic application in health, Nutrigenomics, HRV and environmental influences on performance. Alessandro maintains a very active sport practice in Judo, Karate and Cycling
Emma Beswick - Ingeneius Health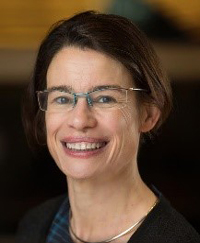 Emma is a Co-founder and Director of Ingeneius Health. She is a qualified Nutritional Therapist with a special interest in nutrigenomics - the use of nutrition and lifestyle interventions to affect gene expression and achieve optimal health. Ingeneius was created to support clinicians' use of genomics in practice by reporting personalised genotype analysis in the context of an individual's lifestyle - nutritional, physical and psycho-sociological environment. Through Ingeneius, Emma has created an opportunity to combine over 20 years experience of delivering technology-enabled business solutions with a life-long interest in health, science and sport.
Lorna Driver-Davies – Wild Nutrition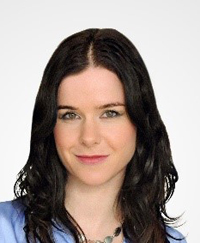 Supports Henrietta Norton (Co-founder) in the technical department at Wild Nutrition Ltd. Lorna has been passionate about recommending food-form nutrients for a long time, using them in client protocols since she began her practice in 2010. Lorna regularly sees clients at her clinics in London and in her home county of East Sussex. Lorna uses a functional medicine approach and applications of naturopathy, herbal medicine and their botanicals. Lorna has a special interest in endocrine nutrition – to include the thyroid and adrenal glands, female menstrual health and reproduction as well as auto immune conditions and gastrointestinal health. Lorna regularly contributes to the media, professional nutrition events, colleges and corporate events on a variety of health topics. She has worked for large organisations such as Tesco supporting their education projects.
Please note: The event will be recorded and may include some video footage of attendees. If you do not consent to being captured on video please let the event organiser know by emailing southwest@bant.org.uk

DNAFit - Sponsors of Alessandro Ferretti
Using the power of genetic science, it is now possible to determine an individual's response to a selection of key genetic markers associated with health, fitness, nutrition and sporting performance.
DNAFit is a simple swab test, sent via the post, providing in-depth analysis, allowing an individual to tailor their training and nutrition according to their individual genetic make-up.
As with the current trend for wearable devices, DNAFit testing is set to become the next disruptive technology in the health and fitness industry, adding a personal element to the 'Big Data Era.'
DNAFit's range of tests look at a number of key genetic markers, generating bespoke advice and information to help users make the most of their time in the gym and/or their eating plan.
Exhibitors