Event Information
Location
University College London
The Nunn Hall
20 Bedford Way
London
WC1H0AL
United Kingdom
Description
An event for healthcare professionals and students interested in nutrition delivered by some of the leading experts in nutrition hosted by the British Society of Lifestyle Medicine at the University College London. The improvement of nutrition education for health care professionals has recently been a very hot topic. We are passionate that we should be engaging with our colleagues who already work in nutrition to help achieve this goal.
This event hopes to be the first of many bridging the gap between nutrition and healthcare to ensure that correct, evidenced based information on nutrition is being taught to those providing medical care in the UK.

Leading experts including Profesor Bruce Griffin, Dr Tony Goldstone, Dr Nichola Guess RD, Martin MacDonald RNutr, Jenny Rosborough RNutr and Dr Eirini Dimidi RD who will be presenting on a range of topics including "good fats, bad fats", Myth busting, microbiome, sugar addiciton, low carb v low fat diets, public health nutrition and the "best diet" for weight loss.

We look forward to welcoming you to UCL for this event for a full day of lectures on 31st May. Please feel free to share with other health care professionals, everybody is welcome.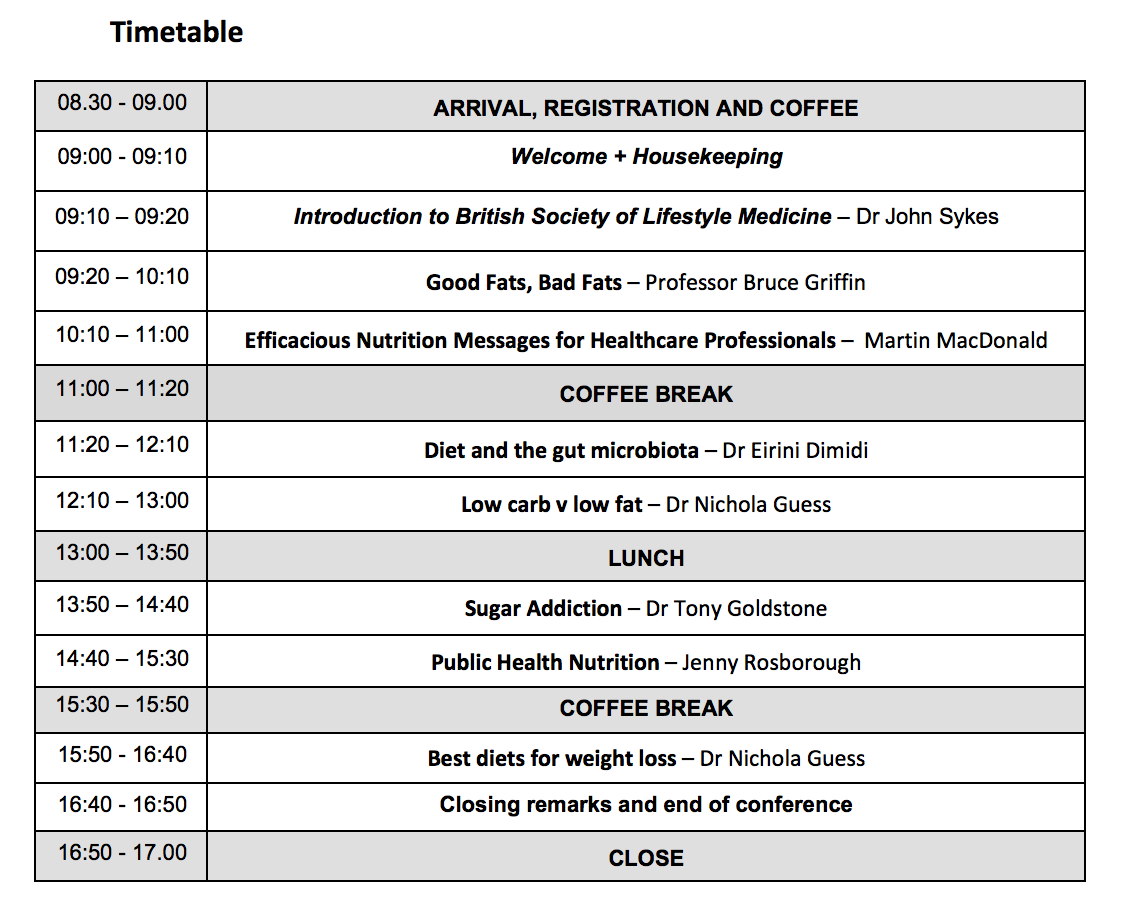 Date and time
Location
University College London
The Nunn Hall
20 Bedford Way
London
WC1H0AL
United Kingdom
Refund policy