Exploring death, loss, grief & its implications for therapy. Trainer - Sharon Heriot Essential safeguarding training for all professionals w
About this event
NWCH: A Creative Exploration of Loss & Grief in the Time of Covid
Trainer - Sharon Heriot
A creative exploration of death, loss & grief, its implications for therapy work & the impact on self-care in these times of Covid - for therapists, counsellors and mental health professionals.
Thoughts of death, loss and grief can be challenging. How do we work with a client's grief? How do we manage our own grief in this process? What does a dying client bring to the work? Covid brings a new, and perhaps overwhelming, aspect of working with grief as therapists manage our own losses, disconnect and anxieties.
Death can touch on our most primitive defences. This workshop will offer you the opportunity to safely explore this important aspect of living, reflecting both on client work and on your own feelings and experiences.
We will look at bereavement theory & concepts, to offer participants a framework in which to think about this challenging topic. You be guided through creative exercises to expand your thinking around losses in the widest sense and what that brings to the therapy room.
About the Trainer:
Sharon Herriot worked as an Art Psychotherapist for many years with children affected by domestic abuse and bereavement in the East Midlands.
She has run groups for CAMHS (child and adolescent mental health services) supporting teenagers with depression, anxiety and who are exhibiting self-harming behaviours.
Sharon worked in bereavement & chronic illness services for over 10 years including Ashgate Hospicecare in Derbyshire with patients and their families; supporting adults with a terminal illness, those who are caring for them and bereaved family members, and at the Macmillan Information & Support Centre, Chesterfield offering 1:1 art therapy for patients.
She currently works for Catharsis Creative Arts Therapy - Derby; working in schools predominantly with children with special educational needs, autism and who exhibit behaviours that others find challenging, she also offers therapy to parents and teaching staff. She is Associate Clinical Supervisor for Share Psychotherapy – Sheffield, has a small private practice and regularly delivers workshops on grief and self-care to various local organisations (including the MA Art Psychotherapy courses at both Derby & Leeds Beckett Universities, for local school staff and several NHS trusts).
Sharon is co-founder of The Potting Shed with her colleague and fellow Art Psychotherapist Bethan Baëz-Devine, delivering inspiring, creative CPD events for therapists, counsellors and mental health practitioners in Derbyshire and online.
w - https://ukpottingshed.blogspot.com/fb- www.facebook.com/CPDcreativity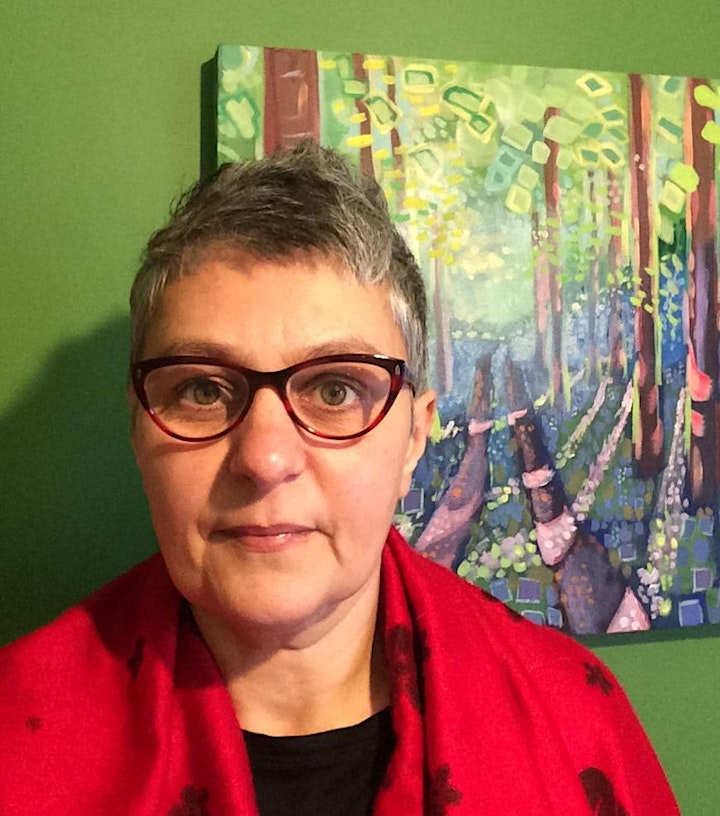 Date and time
Location
Refund policy
Organiser of NWCH: A Creative Exploration of Loss & Grief in the Time of Covid