Sales Have Ended
Ticket sales have ended
Thank you for registering for the North West Sporting Pathways Programme Open Water Swimming Seminar.
Sales Have Ended
Ticket sales have ended
Thank you for registering for the North West Sporting Pathways Programme Open Water Swimming Seminar.
North West Sporting Pathways Programme information seminar on Open Water Swimming
About this event
Donegal Sports Partnership and the North West Sporting Pathways Programme are hosting a webinar on the theme of Open Water Swimming.
The topics to be discussed include;
• Preparation & planning
• Suitable venues - when & where
• Water temperatures
• Tides and forecasts
• How to avoid rescue situations
• Benefits and experiences of open water swimming
Guest speakers for the 90 minute session will be;
*Maureen McCoy: Swim Ulster Tutor, Open Water Swimmer & Author
*Killian O'Kelly: RNLI, Lifelong Swimmer & Surfer
*Sarah O' Malley Daly: International Ice Swimmer, Surf Lifesaving European & World Medallist
BIO: Maureen McCoy
Author, Swimmer, Marathon Swimmer, Swim Coach and Tutor Maureen McCoy, amongst other swims, has competed many times in the Irish 17km Championships in Lough Erne becoming ladies champion in 2006.
She was in the first relay team to complete the full length of the two lough Ernes, Co Fermanagh 2007, completed her English Channel solo in 2009 and the Pennock Island Challenge swim in Alaska in 2013.
Having swum year-round for most of her adult life, she completed the ice mile event in 2015 and has been exploring Ireland searching out beautiful swim spots and writing for her website www.wildswim.ie
With photographer Paul McCambridge she published her first book, Wild Swimming in Ireland 2016 (Collins Press ISBN 978-1-84889-280-4) and has had several articles published in The Swimming Times, local and national papers.
Maureen trained as a lifeguard and swimming teacher and has been teaching and coaching swimming for 30+ years, including developing the Couch to 5km Swim Program in the Erne system with Waterways Ireland.
She continues to inspire future generations of swimmers as a swimming and diving teacher and helps to train the next generation of open water coaches and swim teachers in her role as tutor. Maureen enjoys outdoor swimming throughout the year and always keeps a swimsuit in her car – just in case!
Website: www.wildswim.ie
Twitter: @wildswimireland
Facebook(s) : https://www.facebook.com/Flowswimming.ni/
https://www.facebook.com/maureen.mccoy.568
Email: momccoy05@aol.com
Mob: +44 (0) 7742218502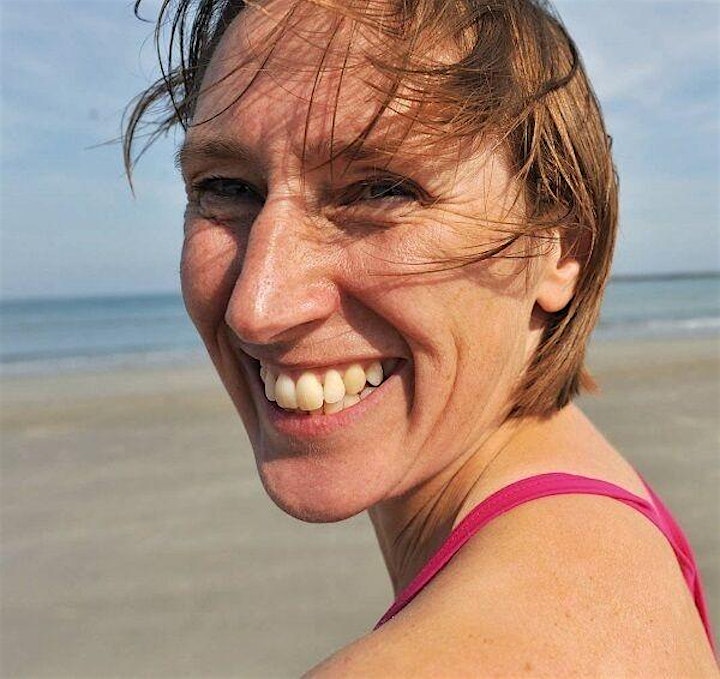 BIO: Killian O'Kelly
Killian is a native of Bundoran. A lifelong sea swimmer and surfer Killian has spent his entire life involved in sea sports.
Joining Bundoran RNLI is 2008 as member of the volunteer lifeboat crew in Bundoran Killian has be involved in responding to emergency at sea and prolonged searches of the Donegal bay area.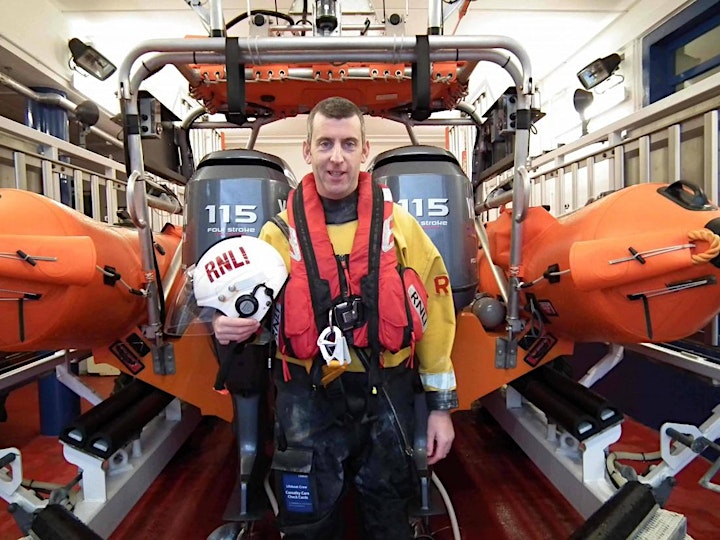 BIO Sarah O'Malley Daly
Born to be on in or by the sea.
Learned to swim in the sea. When the swimming pool opened she learned water safety and joined a swimming club were she competed in community games and schools competitions at both local and national levels.
Was a pool lifeguard and beach lifeguard. Is a Swim Ireland teacher, Water Safety Ireland instructor and examiner, Surf Lifesaving coach and a tri leader.
Competed in surf lifesaving competitions and was a member of the Irish Masters team winning medals at both Europeans and World levels.
Was part of the Irish Ice swimming team and competed in the worlds winning medals also at that event.
Has completed a few triathlons and finds running the biggest challenge.
Swam Donegal bay for charity.
Swims most day in the sea and also likes to kayaks.
Believes everyone should learn to swim and there are no age limits.