NxtHPG project final workshop: Breaking out the barriers of natural refrigerants

Wednesday, 16 March 2016 from 09:30 to 14:30 (CET)
Event Details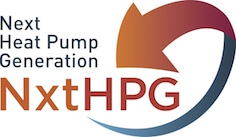 You are cordialy invited to the final workshop of the "NxtHPG" technical workshop which will take place on 16 March during the "Mostra Convegno" fair in Milan, Italy. The 'Next Generation of Heat Pumps working with natural fluids (NxtHPG)' project started in December 2012. The main objectives are to develop a set of 5 prototype heat pumps as well as to break down some of the barriers affecting natural refrigerants technology and, in particular, to support the market uptake of hydrocarbon and CO2 heat pumps. 
The final workshop of the Next Heat Pump Project* (NxtHPG) will describe the activities of each partner in their effort to develop a safe, reliable and highly efficient heat pumps working with hydrocarbons and CO2. The energy performance of each heat pump prototype will be assessed by the corresponding heat pump manufacturers.
Please note that we will provide we will provide a daily ticket to those who wish to participate to the workshop but not the rest of the fair. 
Agenda
09.00 Registration desk opens
09:30 Welcome by Thomas Nowak, EHPA
09.35 Design and safety standards for HC refrigerants and CO2 by Ignat Tolstorebrov, NTNU
09:50 NxtHPG project: Next Generation of Heat pumps working with natural fluids by Jose M. Corberan, UPVLC
10:10 Heat pumps working with propane by Bjorn Palm, KTH

10:25 Heat pumps working with CO2 by Sergio Girotto, ENEX
10:40 Performance testing of air-water heat pumps by Nicolandrea Calabrese, ENEA
10:55 Discussion - Q&As 
11:20 Scroll compressors for propane by Pierre Ginies, Danfoss CC
11:35 Compressors for CO2 by Mauro Dallai, Dorin
11:50 Brazed plate heat exchanger solutions of the new HPs by Fredrik Strömer Alfa-Laval
12:05 Air heat exchangers for HC and CO2 by Stefano Filippini, LU-VE
12:20 Estimation of the seasonal performances of the new HPs by William Mauro, UNINA
12:35 Discussion - Q&As
13:00 Networking lunch
Visit the NxtHPG website www.nxthpg.eu
*This project has received funding from the European Union's Seventh Programme for research, technological development and demonstration under grant agreement No [307169]
Do you have questions about NxtHPG project final workshop: Breaking out the barriers of natural refrigerants?
Contact SunHorizon
When & Where

Mostra Convegno
Fieramilano, S.S. del Sempione n. 28
Pavilion no 14, Meeting room "kappa"
20017 Milan
Italy


Wednesday, 16 March 2016 from 09:30 to 14:30 (CET)
Add to my calendar