Description
Nystagmus Network Open Day, May 9, 2015, Newcastle
Never knowingly met anyone else with nystagmus before? A parent with lots of questions about what nystagmus will mean for your child? An eye health professional or teacher keen to learn more about the impact of nystagmus and how to manage it?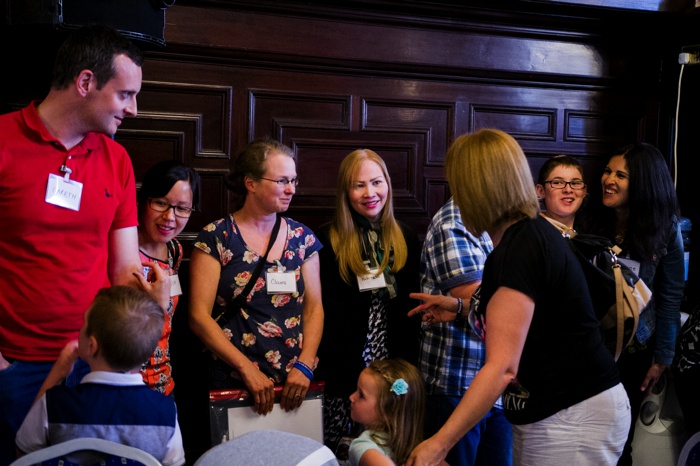 The NN annual Open Day brings together 150 people -- adults with nystagmus, parents (and grandparents) of children with nystagmus and eye health professionals. It's a day to learn, mix and ask questions. It's all about helping each other (peer group support). And it's a positive day too. See the video of the 2014 Open Day in Leicester https://www.youtube.com/watch?v=oRtcgICylak&feature=youtu.be&a and make up your own mind.
This year's keynote speaker is actor Gerard McDermott who proves that nystagmus is no bar to a successful career in TV, radio and on the stage. Also on the programme are:
An expert panel of doctors and researchers
Update on research into contact lenses and nystagmus
Benefits advice
Education advice
Parents' session
Adult perspectives on living with nystagmus
Free creche -- please book in advance. Bookings close midday Wednesday, May 6th.
How to get there
If you're travelling by train to Newcastle main station, the Centre for Life is less than a 5 minute walk away. Turn left out of the main exit, take the first left on Times Square and the Life Conference & Banqueting centre entrance is about 200m away on the right hand side. (The Centre for Life is a mini campus with other buildings, so make sure you head for the Life Conference & Banqueting centre). If you're driving, park in Times Square car park, take a ticket and exchange that in the Conference Centre for an all day £3.50 concessionary ticket. Photos of Conference Centre entrance below.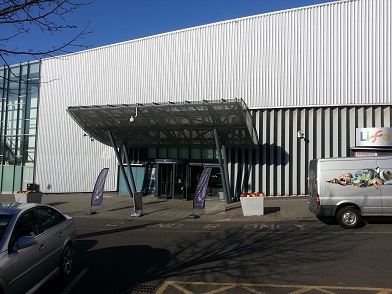 Conference Centre entrance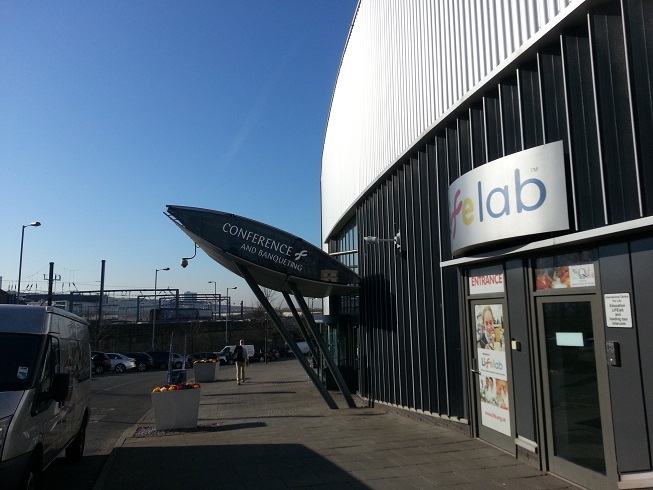 Conference Centre entrance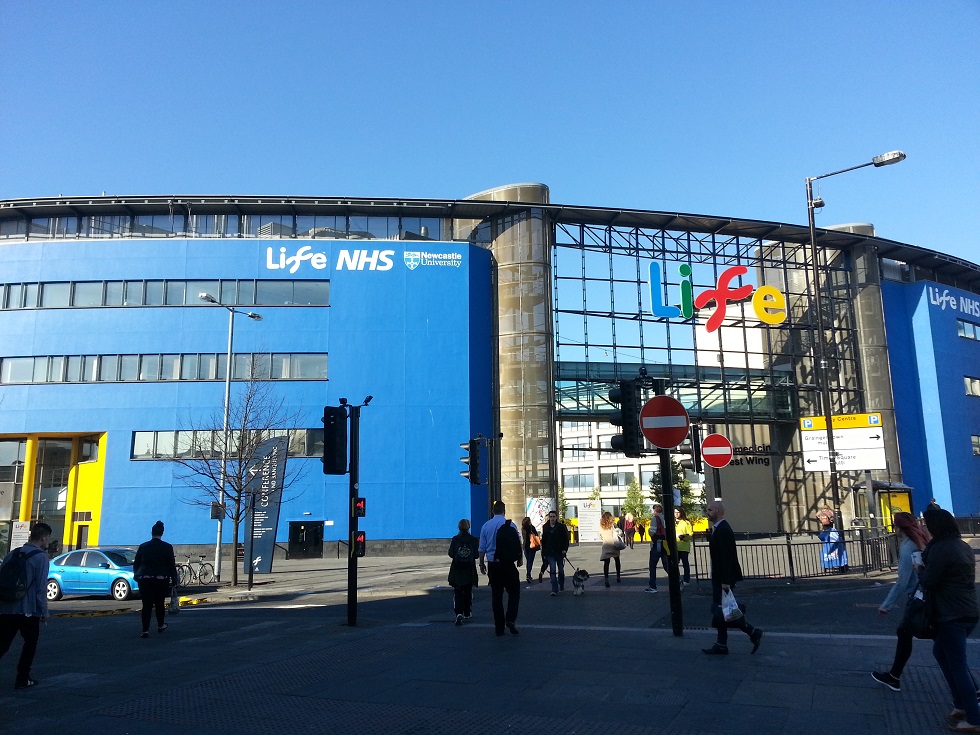 Approaching Life Centre campus from the station (turn left here into Times Square)

(See full programme below)
This is a ticket only event and includes lunch and refreshments throughout the day. Once again we're holding prices at £25 for NN members and £40 for non-members. Children up to 16 are free.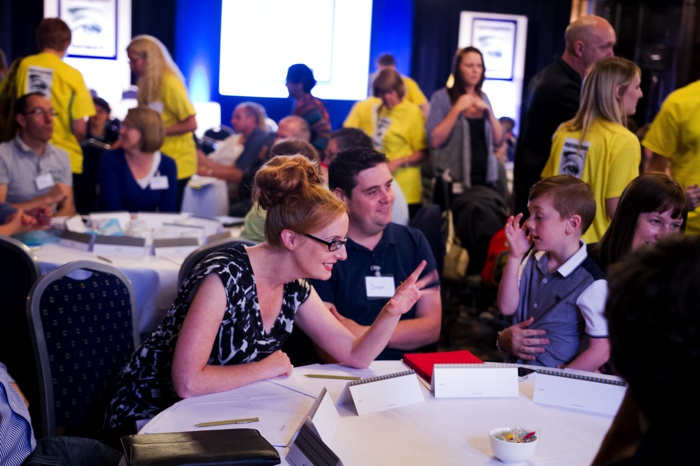 Comment from a parent on the 2014 Leicester Open Day: "I just wanted to say thanks for a great open day last Saturday. It was our first, we found it very informative. It was great to meet lovely people and have the chance to speak with other parents. See you next year!"
Programme
Time
Activity
9.30-10.00
Registration
All day
Crèche
10.00
Welcome & ice-breakers
10.10
Regional tables: meet your neighbours
10.30
Keynote speaker: actor Gerard McDermott
11.00
Coffee break
11.20
Ophthalmologist Maria Theodorou presents latest research
11.40
AGM
12.00
Break-out sessions 1
1 Education
2 Benefits: DLA
3 Adult perspectives of nystagmus
4 Research, diagnosis & treatment
5 Parents
12.50
Lunch – buffet
14.00
Break-out sessions 2
1 Educational psychologist's role
2 Benefits: PIP
3 Adult perspectives of nystagmus
4 Research, diagnosis & treatment
5 Parents
14.50
Coffee break
15.15
Regional tables: The importance of fundraising and awareness raising.
15.45
Closing remarks
16.00
Close
Comment from delegate at 2013 Open Day in Bristol: "I feel really proud of having nystagmus when I see how capable, inspiring and confident are the people I met here today."
Mother of a teenager at 2012 Open Day in Manchester: "A brilliant day! My son said it made him feel like he wasn't alone with his nystagmus. Thanks for all the work that obviously went into the organisation of the day!"
Party
On the evening of Friday, May 8, local volunteers Claire and Sue are organising a party in central Newcastle. The party is open to families and will include music, a guest appearance by Northwick -- the bear with nystagmus – and provide a great opportunity to meet others with nystagmus. For details, see https://www.facebook.com/events/793093747435590/?ref_dashboard_filter=upcoming and https://eventbrite.com/event/16270059185/?utm_source=eb_email&utm_medium=email&utm_campaign=new_event.