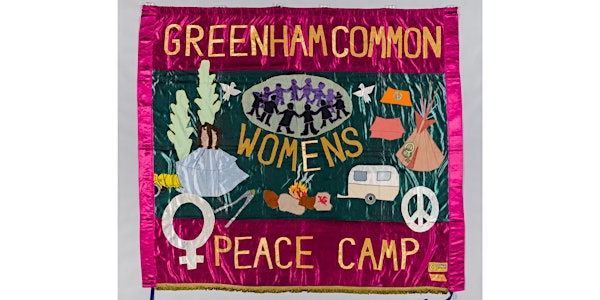 O Gaerdydd i Greenham | From Cardiff to Greenham
O Gaerdydd i Greenham: Menywod Cymru yn yr ymgyrch heddwch | From Cardiff to Greenham: Welsh women in the campaign for peace
About this event
O Gaerdydd i Greenham: Menywod Cymru yn yr ymgyrch heddwch
I nodi 40 mlynedd ers yr orymdaith heddwch o Gaerdydd i Gomin Greenham, ymunwch ag Ann Pettitt, Jill Evans a Sue Lent wrth iddynt rannu eu hatgofion a'u profiadau gyda Chris Chapman, cadeirydd Archif Menywod Cymru.
Digwyddiad mewn partneriaeth ag Archif Menywod Cymru.
Nodwch:
Caiff y digwyddiad hwn ei gyflwyno fel Gweminar Zoom a byddwn yn anfon y ddolen atoch cyn y digwyddiad. Cynhelir y drafodaeth drwy gyfrwng y Saesneg, ond mae croeso i chi ofyn cwestiynau yn y Gymraeg.
-----------------------------------------------------------
From Cardiff to Greenham: Welsh women in the campaign for peace
To mark 40 years since the peace march from Cardiff to Greenham Common, join Ann Pettitt, Jill Evans and Sue Lent as they share their memories and experiences with Chris Chapman, chair of Women's Archive Wales.
Event in partnership with Women's Archive Wales.
Please Note:
This event with be presented through Zoom. We will send a link to join the webinar to all ticket holders before the event. This event will be delivered in English, but you're welcome to ask questions in Welsh.

Organiser of O Gaerdydd i Greenham | From Cardiff to Greenham