Don't miss the UK's No 1 Oasis Tribute 'OASISH' Playing Here At The One Call Stadium On Saturday 24 October 2020.
About this event
Since forming in 2004, Oasish have taken the tribute world by storm. The attention to detail is incredible and many have hailed them as being better than the real thing!
They have performed at Wembley Stadium, The National Indoor Arena, Manchester Academy and are the only band to perform at the now world famous Glastonbudget Festival EVERY single year its been running.
The band don't use cheap imitation copies of the real bands instruments or clothes either! The "Noel" actually uses the exact same model of guitar, a Gibson ES355, that the real Noel Gallagher plays.
Amps used are also custom made Hi Watt and vintage Fender amps to recreate that big oasis sound that became their trademark throughout the 90's.
Oasish have performed on many big stages and at many big events and their clientele ranges from major corporate companies through to private parties for people lucky enough to book the band.
They are also no strangers to the TV screens either, having appeared on The One Show (BBC), The Gadget Show (Channel 5), Inside Out (ITV), GMTV (ITV), Sky News, The Culture Show (BBC) and numerous other broadcasts all across the television network.
They have also worked alongside big names such as Peter Kay, Jools Holland, Clint Boon (Inspiral Carpets), Dodgy and even performed with Shaun Ryder of The Happy Mondays!
Oasish also boast that they are the only oasis tribute to use a live string quartet on stage and have done this on several occasions when performing a bigger headline show at some of the many festivals they play throughout the spring/summer months.
Don't delay get your tickets today, as this will be a sellout.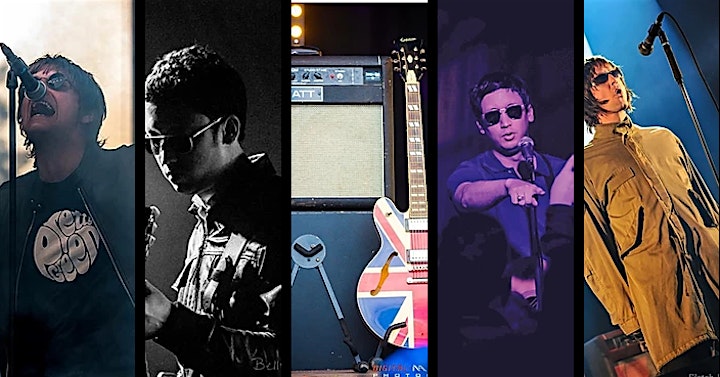 Organiser of Oasish. The UK's OFFICIAL No.1 Oasis Tribute Band.
Mansfield Town Football Club is a EFL Sky Bet League 2 Club.
Off the field Mansfield Town Football Club plays host to some of the finest Tribute nights, Comedy nights, Sportsman diners, Darts nights plus many more areas of great entertainment. 
All the events are run by Mansfield Town Football Club
and will be held in one of our amazing suites.
We aim to be your one stop hub for entertainment in the Mansfield area,
so please come and support us.
Click below on each event to find out more details of each night.