An introduction to OOUX with Sophia Prater and two case studies from UX practitioners applying OOUX thinking in the real-world.
About this event
Are you responsible for creating simple, intuitive and effective digital experiences? Are you facing incredible complexity as you wrangle research insights, stakeholders, front-end design and the back-end reality of databases, permissions and content strategy?
Wonderful — this event is for you!
Object-Oriented UX is a methodology that helps wrangle the complexity in your role into a tidy array of colour-coded Post-It Notes. You will return to their organisation with a repeatable, scaleable, and collaborative tool for detangling — and visualising — even the most convoluted information architectures. Both in your personal practice and with your clients, teams and stakeholders.
Takeaways from this event
introduction to OOUX from its 'chief evangelist'
x2 practical case studies from Certified OOUX Strategists
Schedule
All times are London, GMT. Timezone converter.
18:30 – 18:40: Welcome and Introductions
18:40 – 19:15: Getting Curious about Complexity with Object-Oriented UX with Sophia Prater, Chief OOUX Evangelist, RewiredUX.
19:25 - 19:55: A journey to OOUX and how it is transforming digital for an NHS trust with Imogen Levy, Head of Digital, NHS Moorfields.
20:00 - 20:30: From theory to practical implementation — Tips and shortcuts to the process with Gabriela Ospina, Senior Product Designer, CLARK.
20:30 – 21:00: Q&A and Discussion
Logistics
Remote via Zoom. Zoom link will be shared with you directly on the day.
This event is in British and American English.
Timings are approximate.
If you have any questions about the event, please contact:
lina@uxpa-uk.org
eventssupport@uxpa-uk.org
As always, we couldn't do what we do without the help of the UXPA (UK) committee members and our event volunteers. If you want to volunteer at our events, contact our events team on events@uxpa-uk.org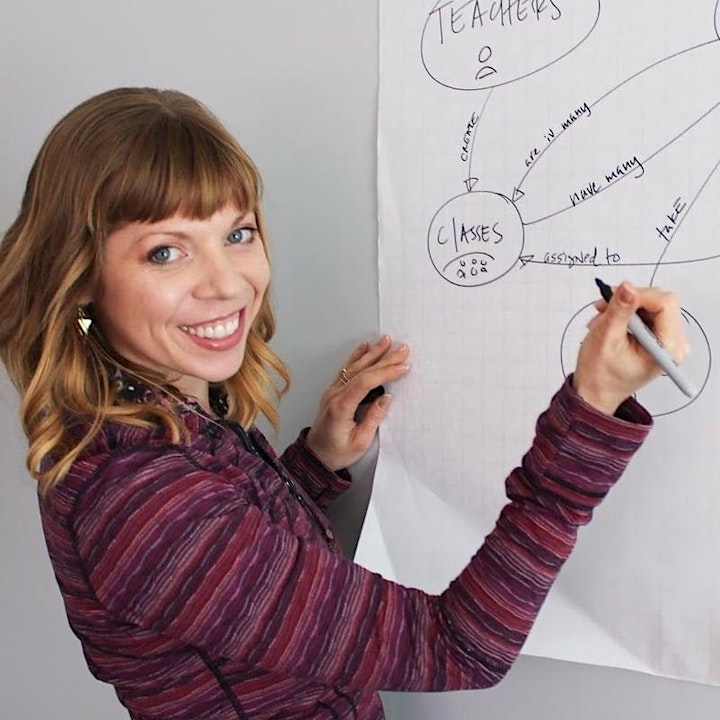 Talk 1
Getting Curious about Complexity with Object-Oriented UX
The best time to get super-curious about all the unknown unknowns is early on in a project. But all too often, we end up brushing complex business rules and information architecture aside in the name of "low fidelity."
Unfortunately, as we avoid asking hard questions to our users, stakeholders, and developers — while blissfully sketching screens in the dark — we end up with piles of rework.
In this talk, Sophia will go over four main sources of complexity and how Object-Oriented UX can help wrangle them.
You'll learn about the tough questions you should be asking early on—to make the rest of the project easier and more successful.
Sophia Prater, Chief OOUX Evangelist, RewiredUX
Sophia is the chief evangelist of object-oriented UX, a methodology she started popularising in 2013. She shares her OOUX methodologies at conferences, within companies, through my OOUX Certification Program, and on the OOUX Podcast. With OOUX, she helps UX designers and developers make technology more humane and naturally intuitive.
Find Sophia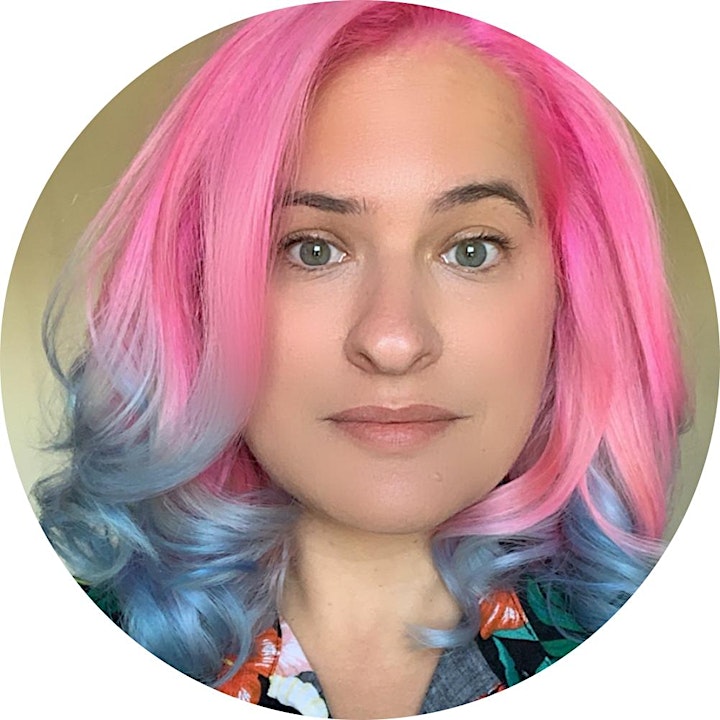 Talk 2
A journey to OOUX and how it is transforming digital for an NHS trust
NHS Moorfields has a complex and varied digital landscape. By following the OOUX process, Moorfields has not only been able to embrace a new user-focused way of doing things it has also been able to truly focus on what is important to users (and the business). It is now investing in a large digital transformation project, led by Imogen.
This case study explains the journey, from business case approval to to full-scale transformation and how OOUX has been a key catalyst for getting buy-in into this.
Imogen Levy, Head of Digital,
Moorfields Eye Hospital NHS Foundation Trust
Imogen has 16 years leading, embedding and growing digital teams in large complex organisations. She is an advocate and leader for user centred design processes. She is a certified OOUX Strategist and is using the OOUX framework and process to lead a complete restructure and re-build of Moorfields primary patient facing digital services.
Find Imogen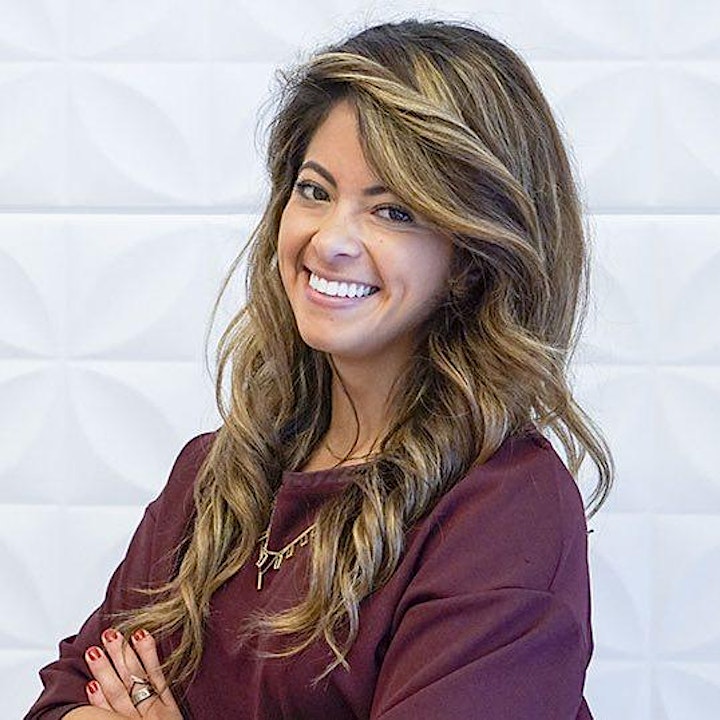 Talk 3
From theory to practical implementation — Tips and shortcuts to the process.
Technology and the 'agile' mindset has accelerated the pace of change and the motivation to continually transform business by way of innovation. While this is important and necessary to longevity, new methods, tools, and change can cause employees to feel unease and uncertainty if not managed properly.
Change doesn't come easy for most, and this is because we naturally resist change for a variety of reasons, especially when it's imposed on us. But change doesn't need to be hard, it's all in how it's positioned.
Gabriela identifies strategic ways to implement OOUX in organizations in a way that's transforming rather than exhausting.
Gabriela Ospina, Senior Product Designer, CLARK
Gabriela is a product designer and strategist with over 10 years of experience in the world of design. She has helped companies design, launch, and scale their digital products in distinctive organisation environments: start-up, corporate, and agency; working across a variety of projects in New York City, and most recently Germany, working for the digital insurance manager scale-up, CLARK, based in Frankfurt.
Her focus lies on breaking down the information to really understand the user's intent and needs, creating useful and well structured products. Gabriela is used to translating business requests into chunk-able pieces that allow stakeholders to collaborate and focus on what really matters.
At CLARK Gabriela is supporting a growing design team to create a world class user experience and making the process of managing, buying, and using insurances as easy as possible.
Find Gabriela
Sponsors, hosts and curators
We thank our:
sponsor
curators;

Organiser of Object-Oriented UX (OOUX) A weapon for detangling complexity into structure
The UK Chapter of the User Experience Professionals' Association (UXPA) is a not-for-profit organisation run exclusively by volunteers. We are affiliated with the International UXPA.
We bring together UK professionals who share a vision of creating compelling technology that meets users' needs, desires and abilities. These professionals come from a broad family of disciplines such as user-centred design, research, and human factors.
Through our events and other work, we:
- Provide UX practitioners with opportunities for learning and professional growth
- Champion the benefits of user-centred design techniques and approaches
Our Chapter is governed by some policies and bylaws of UXPA International, but has enough freedom to define many of its processes and policies. All of our bylaws are described in our Constitution, which was ratified in July 2013.
As a volunteer organisation, we do our best to support the community. Participation from, and collaboration with, the community is crucial.