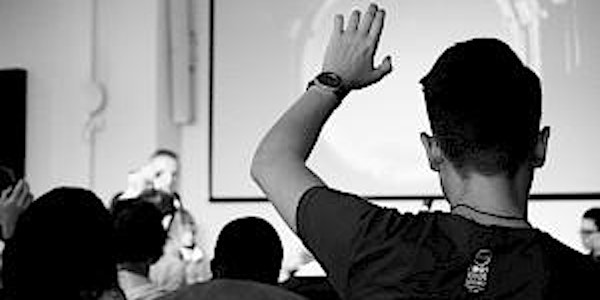 Objects of Poverty, 1100-2021 Online Conference
About this event
The material possessions of the middling and upper sections of society have received much scholarly attention in the past 30 years. Yet, even following the 'material turn' and despite material wealth being intrinsically linked to our ideas of poverty, studies of the poor have largely remained object-less. This conference seeks to address this gap and shift focus back to the items possessed by the poorer sorts.
Conference Organisers: Dr Joseph Harley (ARU) & Dr Vicky Holmes (QMUL)
Registered attendees will be emailed the ZOOM link ahead of the online conference.
Programme:
9.15 (BST)
Conference open and Introductions
9.30
PANEL ONE: OBJECTS IN THE INSTITUTION
Scraps and Samplers: The Form and Function of Textile Artefacts in the 19th Century Workhouse
Mrs Karen Thompson (Centre for Textile Conservation, University of Glasgow), Professor Steven King and Dr Peter Jones (Nottingham Trent University)
Theft, Damage, and Defiance in the Midlands' Vagrant Ward. Clothing the Vagrant 1840-1900.
Megan Yates (University of Leicester)
Objects of the Pauper Insane, 1908-1923
Dr Cara Dobbing (Independent Early Career Researcher)
10.30
Morning Break
11.00
PANEL TWO: NEEDLEWORK AND CRAFT
Creativity in Poverty: British Sailors in the Long Nineteenth Century
Maya Wassell Smith (National Maritime Museum/Cardiff University)
Irish National School Needlework Sample Books: Material Evidence of Poor Girls' Sewing and Clothing Construction Skills in Nineteenth-Century Ireland
Eliza McKee (Queen's University, Belfast)
The Poverty Oxymoron: Working-class Fashionability in the 1930s.
Dr Cheryl Roberts (University of Brighton)
12.00
LUNCHTIME KEYNOTE
"Ought I Not to Have Been Very Grateful? Somehow or Other…I Was Not": Medical Charity, Artificial Limbs, and the Material Culture of Disability, 1750-1830
Dr Caroline L Nielsen (University of Northampton)
12.45
LUNCH
1.45
PANEL THREE: OBJECTS OF THE SUPERNATURAL AND NATURAL WORLD
Black Legs and Red Thread: Veterinary 'Magic' and Emotion in Nineteenth- and Early Twentieth-Century Ireland
Dr Clodagh Tait (Mary Immaculate College, University of Limerick)
'"Medicine" at the Museum': The Strange Case of Liverpool Museum's Irish Stone Celt
Dr Alexander Scott (University of Wales Trinity St David)
Coal: Underclass, Oversight, Wandering Free
Dr Michael Lambert (Lancaster University)
2.45
AFTERNOON BREAK
3.15
PANEL FOUR: ALLEVIATION OF POVERTY
Buy Everything for Wear from Salvationist Publishing & Supplies: The Salvation Army as a Pioneer of Marketing to the Poor
Dr Flore Janssen (Salvation Army International Heritage Centre)
'May he live longer than I have time to tell his years;' Thomas Attwood and the Birmingham Political Union Medals
Kerry Love (University of Northampton)
Every Child Can: The Fractional Violin and Early Childhood Education as Anti-Poverty Program in the US, 1960-1970s
Professor Mary Lui (Yale University)
4.15
EVENING KEYNOTE
"An indienne cap with faux gold ribbons": Children's Layettes and the Material Culture of Precarity among Lyon's Working Poor Families in Old Regime France
Professor Julie Hardwick (University of Texas)
5.00
PANEL FOUR: OBJECTS OF CONSUMPTION
'For the Poor': Power Imbalances in Purchasing and the Case for Mid-Seventeenth-Century Trade Tokens
Laura Burnett (Exeter University)
"Full of Saloop and Fire Under It": Examining the Role of the Tea Urn in 18th Century Saloop Stalls
Freya Purcell (Studying History of Design MA at V&A/RCA)
Objects of Desire: Dolls and Dollhouses in Memoirs of Working-Class Girlhood
Dr Emily Cuming, Liverpool John Moores University
6.00
Closing Remarks