Description
OBN BioTuesday: 'An Insight Into Inflammation as a Key Driver of Organ Damage & Cardio-Metabolic Disease'
This edition of our BioTuesday, kindly sponsored by Novo Nordisk, aims to provide an 'Insight into Inflammation as a key driver of Organ Damage & Cardiometabolic Disease'
Chronic inflammation is incredibly complex, with systemic inflammation having the potential to cause a range of serious conditions including cardio-vascular disease, inflammation in the kidney, type 2 diabetes, NASH (non-alcoholic fatty liver) and atherosclerosis (a plaque build-up in arteries).

Our expert line up of academic and industry speakers will be looking for common ground between inflammation, cardio-metabolic diseases and inflammation in cardio-metabolic diseases and share how science is driving innovation is this area of unmet need.

Areas to be discussed include:
What is the role of the inflammasomes, the mediators of immune defence, in causing inflammatory disease & organ damage?

What are the key characteristics of metaflammation in cardio-metabolic disease?

What are the presenting symptoms of a person with metaflammation?

What the risk factors and how can they be reduced?

An update on mechanisms: Does the inflammation drive the cardio-metabolic disease or is the cardio-metabolic the cause of the inflammation?

What are the key pathways/mechanisms to target, control (and reverse) the disease process?

What role does the gut microbiome and innate immune system play in metaflammation. Are there lessons to be learnt from other inflammatory diseases.
Programme & Speakers
17:30 Registration & Networking

18:00 Welcome OBN/Novo Nordisk
18:05 Big Pharma Keynote: Günaj Rakipovski, Specialist, Cardio-vascular diseases Research at Novo Nordisk
18:20 Keynote: Robin Choudhury, Professor of Cardiovascular Medicine, Radcliffe Department of Medicine, University of Oxford
18.40 Keynote: Professor Paul Riley, British Heart Foundation Professor of Regenerative Medicine, Department of Physiology, Anatomy and Genetics; Fellow of Jesus College
19.00 Company Insights from:
Jeremy Skillington, VP of Business Development, Inflazome

Professor Charalambos Antoniades, Chief Scientific Officer, Caristo Diagnostics

Andrea Dennis, Head of Biomarker Sciences, Perspectum Diagnostic
19:55 Audience Q&A with all speakers

20:15 Drinks & Networking

21:00 Event Close
Kindly Supported by: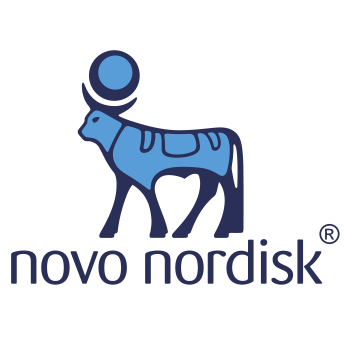 TICKETS
OBN Members One Complimentary
OBN Member Additional Ticket £25
PHD Students & Research Scientists - Complimentary
Non Members, Non R&D Companies - £50+VAT