Description

Join the Black Country Growth Hub at this free seminar and lunch event to find out about a generous new funding call for tackling plastic pollution plus other business led R&D grant funding programmes and to network with potential collaborators, on 30th January in West Bromwich.
The Ocean Plastic Investment Accelerator competition can provide up to 100% funding through a grant and private investment from Sky Ocean Ventures for early stage projects led by UK companies. The grant funding is provided by Innovate UK, part of UK Research and Innovation. You can read all the details on the competition page (make sure you read all of the tabs).
Up to £1 million of grant funding and £1 million of private investment is available to support business-led innovation. This is to develop solutions that tackle the environmental crisis of plastic pollution in the world's oceans and the circular economy in plastics.
The competition is open to single UK small (with fewer than 50 employees) and micro companies who are looking for grant funding and who want to establish an equity relationship with Sky Ocean Ventures and subsequent exposure on Sky TV Channels to drive a change in behaviour.
Innovate UK and the KTN will also be presenting on Innovate UK's OPEN programme for business-led R&D, which is for businesses of any size and will also provide an overview of working with Universities through the Knowledge Transfer Partnership grant funded programme. Funding from these latter two programmes can be as high as 70%.
The UK Circular Plastics Network is pleased to support this event and Sally Beken of the KTN (and lead for the UK Circular Plastics Network) will be explaining how to apply for the funding and giving further insight into the current government activities in plastic focussed programmes.

The programme for the day will be:
9.30 Registration and Coffee
10.00 Welcome from Black Country Growth Hub
10.05 Introduction to Innovate UK and overview of the OPEN competition: Ewa Bloch, Innovate UK Regional Manager
10.25 Introduction to KTN: M Matchett, Knowledge Transfer Adviser
10.40 The Ocean Plastics call: Robert Quarshie – Head of Materials - KTN
11.05 Overview of the EnTRESS programme: Matt Mellors – University of Wolverhampton
11.20 Case Study – hear from previous recipients of Grant funding in this sector
11.30 Refreshments
11.45 What does a good application look like, recognising the good from the bad: Robert Quarshie – Head of Materials - KTN
12.00 Introduction to KTP programme: M Matchett- Knowledge Transfer Adviser – KTN
12.20 - 30 Closing remarks: Black Country Growth Hub
Followed by Lunch and Networking till 1400

This is an ERDF supported event, run as part of the AIM for the Black Country programme.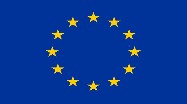 There is no car parking available immediately outside the venue. However, it is adjacent to West Bromwich Central tram stop on the Midland Metro line, and there are several public pay & display car parks in close proximity.