Description
Celebrate the world's oceans and create your own Biro portrait of marine wildlife.
Artist, Jane Lee McCracken, founder of Drawing for Endangered Species Workshops is delighted to bring her Oceans Biro Drawing workshops to Robinson-Gay Art Gallery where she will deliver two workshops 1030-1230 and 1330-1530 Sunday 17 November with 10 places available for each workshop. You will have the opportunity to choose from an array of wonderful marine creatures to draw using Biro pens.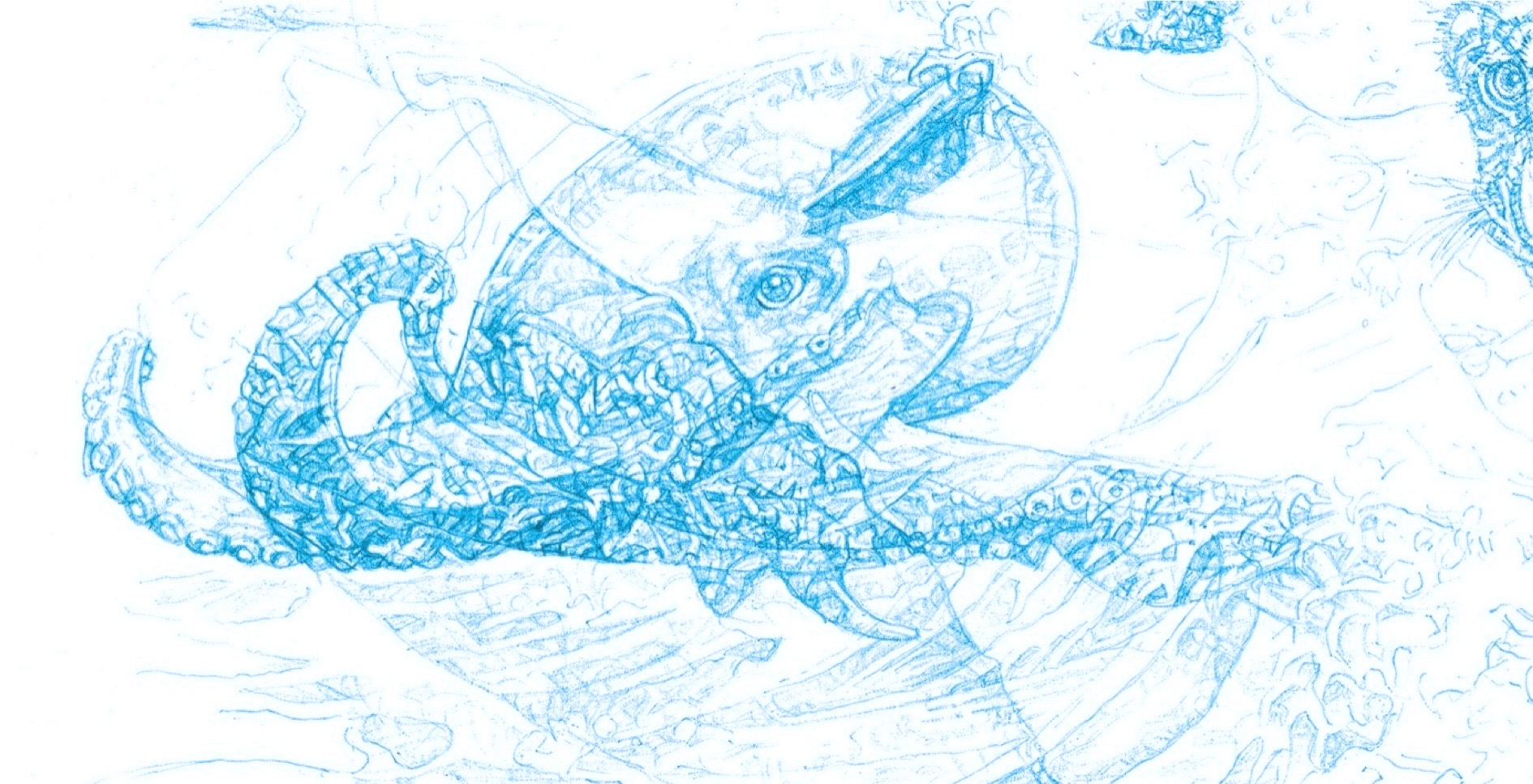 Hiroshima Unicorn (detail) 2017 Biro drawing by Jane Lee McCracken
Sharing her passions for Biro drawing and wildlife, Jane's workshops include a brief discussion about featured animals, environmental issues and ways to help wildlife, followed by a practical Biro drawing session. Her workshops focus on the fact that drawing is a skill we all possess and can be a great source of self-expression and escapism! Individual tutoring, Biro drawing tips and advice are given by Jane throughout the workshop, as well as encouraging self-confidence to continue drawing. Her workshops offer an informal and enjoyable atmosphere for all ages, in the inspirational surroundings of Robinson-Gay gallery.
In corporate partnership with the Born Free Foundation, these workshops see 25% of Jane's workshop fee donated to BFF for their vital work conserving endangered species.
SCHEDULE
13:30 ROBINSON-GAY ART GALLERY
Meet Jane in Robinson-Gay Art Gallery where she will deliver a short presentation, followed by an introduction to species available to draw as well as drawing tips.
13:50 – 15.30
Practical Biro drawing session where attendees will have the opportunity to select an image/images of an ocean species to work from.
Attendees will be supplied with A3 cartridge paper.
Attendees are encouraged to work at a rate they feel comfortable with, as Jane emphasises the importance of enjoying drawing through self-expression and appreciating unique individual styles. Attendees who need more time to finish drawings will be given the image they are working from to take home.
At the end of the workshop with permission from each attendee, Jane will photograph work produced during the workshop for archival purposes.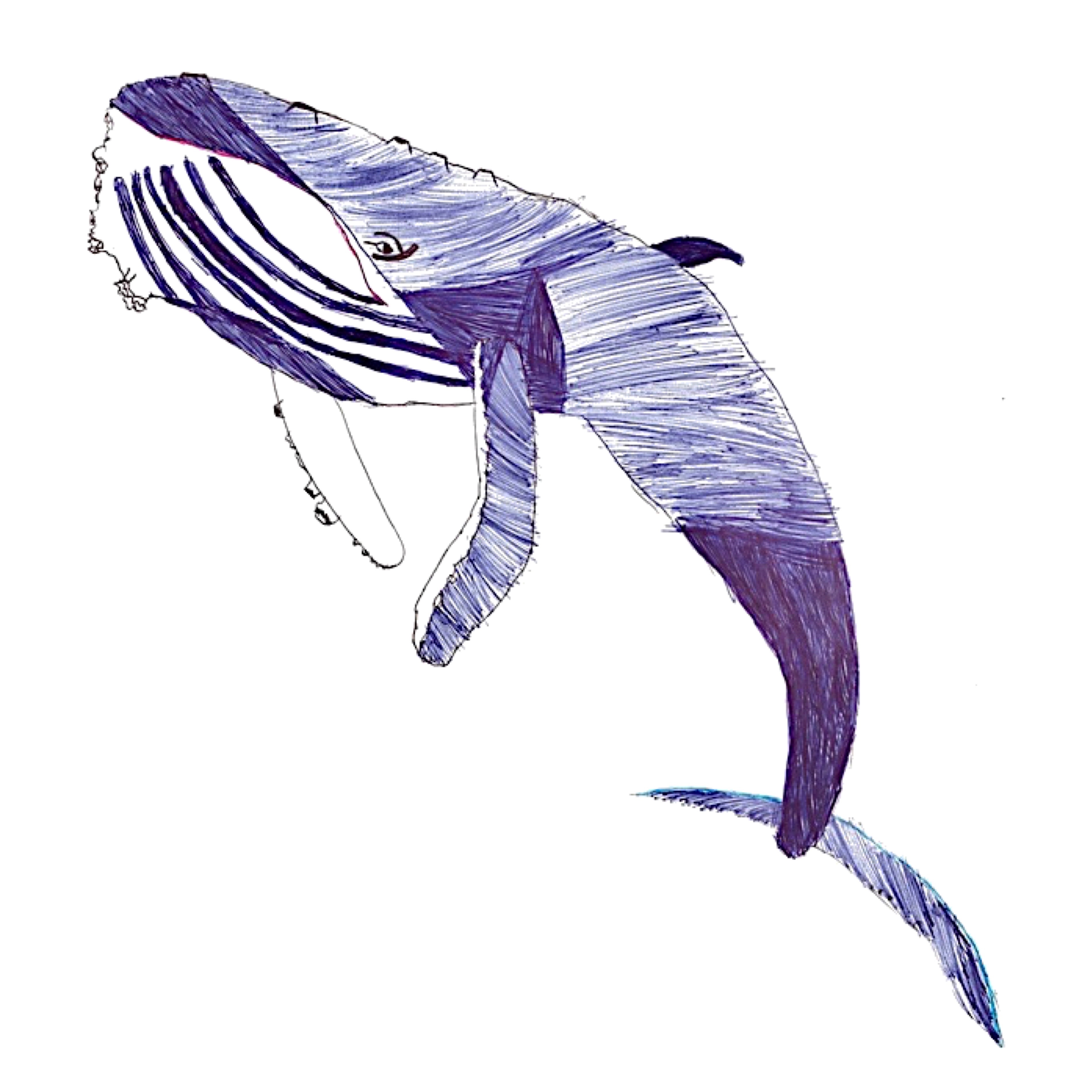 Humpback Whale colour Biro drawing by Jodie Year 4
TICKETS AND VENUE INFORMATION
10 places available

Tickets are £12 per person

Open to all ages

Family discount available - families/accompanying adults with more than two children (please contact Jane via email contact below)

ALL MATERIALS PROVIDED

Parking is free in Hexham with a parking disc. You may already have one from another county which is useable. Parking is tricky but there are three hour spaces at Gilesgate. Also Wentworth has a mix of white all day and blue 4 hour. Red are only two hours.

Hexham is very accessible by bus or train and both stations are a 10 minute walk from the Gallery.

The gallery space is on the first floor so access is restricted. Please contact the gallery if you have any concerns.