4th biennial conference organised by the Operational Oceanography Special Interest Group of the IMarEST
About this event
Registration update!
Through the kind support of our sponsors and partners, we are now able to offer free online attendance to the conference for all IMarEST/RMetS/Supporting Org members, and all staff of IMarEST Marine Member organisations. For non-members a nominal charge is applicable.
A two day conference addressing three key themes:
Climate change and sustainable use of the ocean and ocean resources
The role of the ocean in natural and engineered climate mitigation
Rising sea levels and coastal vulnerability
Scene setting keynotes will highlight current scientific understanding of ocean related aspects of climate change. Policy responses at a national and international level will be placed into the context of the UN Decade of Ocean Science for Sustainable Development and the 2030 Sustainable Development Goals.
Why attend?
Oceans of Knowledge 2021 will provide an important opportunity to meet and network with delegates from government, academia and industry, representing multiple disciplines and sectors concerned with understanding, mitigating and adapting to a changing climate.
Outputs from the conference will be used to generate a summary report drawing together the three themes, informing follow on workshops and supporting peer reviewed publications.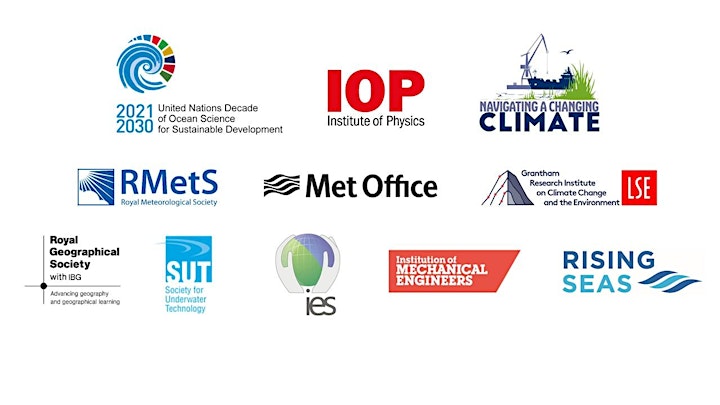 The Hybrid IMarEST Conference Experience
Oceans of Knowledge 2021 will take place online and in person at the Institute of Physics, 37 Caledonian Rd, London N1 9BU. The conference will be made available online using the IMarEST's online conference platform, with speakers and delegates able to attend, and network with each other, from anywhere in the world.
All attendees of the physical conference will receive complimentary access to the online event.
Key features include:
Complimentary access to the online event for all attendees of the physical conference
Exclusive on demand access to sessions online via IMarEST TV for 6 months after the conference.
Exhibition area to connect with sponsors and supporting organisations.
Easy access to the online conference platform via your computer and/or mobile devices.
IMarEST CPD-recognised Certificate of Attendance following the conference.
Delegates attending in person will be expected to abide by all government guidance aimed at preventing the transmission of the Covid-19 virus (further details of which can be accessed via the following link: https://www.gov.uk/coronavirus).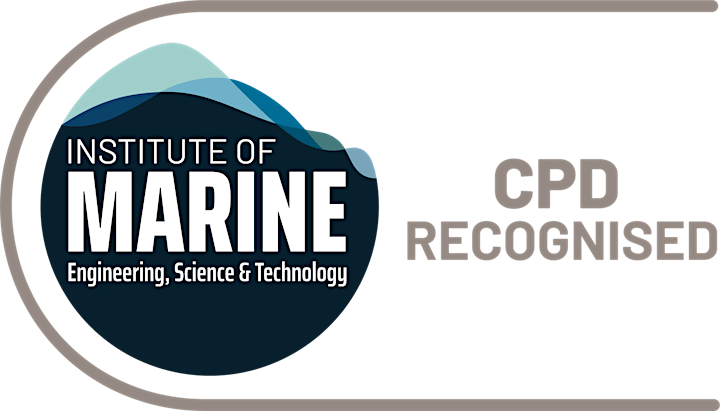 Organiser of Oceans of Knowledge 2021: Climate Change and the Ocean
Who we are
Founded in 1889 and granted a Royal Charter in 1933, we are the international professional body and learned society for all marine professionals.
With a worldwide membership of marine engineers, scientists and technologists based in over 128 countries, we provide levels of membership for everyone, from professionals seeking to become Chartered or gaining other Professional Recognition, to those just starting out in their careers, or studying in education, or those interested in supporting our work.
We are an NGO with consultative status at the International Maritime Organization (IMO) and observer status at the Intergovernmental Oceanographic Commission, International Hydrographic Organization, the London Convention/London Protocol (LC/LP) and the Joint Group of Experts on the Scientific Aspects of Marine Environmental Protection (GESAMP). We have special consultative status with the Economic and Social Council of the United Nations (ECOSOC), which facilitates its access to other international intergovernmental meetings where our specialized marine expertise is of particular use, e.g. the United Nations meetings on Areas Beyond National Jurisdiction, the Intergovernmental Panel on Climate Change (IPCC) and the work of the International Seabed Authority on marine mining.
Our Vision
A world where marine resources and activities are sustained, managed and developed for the benefit of humanity.
Our Mission
To be the international organisation of choice for all concerned with marine resources and activities, by providing professional leadership, upholding standards, and developing and sharing knowledge based upon integrity, quality and fairness.
The IMarEST is committed to protecting and respecting your privacy. In accordance with the EU General Data Protection Regulation, the personal data collected on Eventbrite will be processed securely in order to provide you with the service(s) requested. To learn more about how the IMarEST collects, processes and protects personal information, or to contact us about data protection, please see our Privacy Notice (www.imarest.org/privacy).