Description
Clarke Ching talks Cash-Flow Driven Development + Lee Jackson on Communication, Why it Matters Today and Tips for Success
If there was ever a month not to miss at Agile Yorkshire this is it. We've a double bill of high profile speakers that you'll not catch again. Definitely not for free. Clarke Ching, writer and agile expert, author of two books and regular conference presenter is coming. Plus, Lee Jackson, motivational, inspirational and educational speaker; in demand all across Yorkshire and expert in communication. If you haven't yet submitted a lightning talk idea for December there's a good chance Lee will prompt you to question that decision. See you there.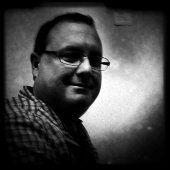 Clarke Ching talks Cash-Flow Driven Development
What if your software development team's job was to make your business more money? And, what if, by doing so, they started truly enjoying their work once again?

and filling the October support slot...
And now for something completely different...
Top presentation coach and one of Yorkshire's most in demand speakers Lee Jackson is here. He's come to cheer on our December Lightning Talkers and inspire us all into why great communication matters to today's professionals and give some top tips for success.
Agile Yorkshire is all about personal and organisational growth. It's about motivating people to build software in the most commercially effective way and our raw materials are ideas, creativity and learning. Engineers love tools but communication trumps everything when it comes to inspiring people and getting thing done quickly. Even the Agile Manifesto says so. We want to grow our speakers from within and give local practitioners a platform. Lots of people have already committed to speaking at our Lightning Talks session in December; but we still want more. Plus we're committed, as a group, to supporting them in any way we can.
Connect with peers. Register now.
Organiser of October Agile Yorkshire Meetup

Agile Yorkshire is a monthly gathering of IT professionals from in and around Yorkshire who meet to discuss Agile software development methods and Extreme Programming (XP) amongst a host of other IT issues. The group is dedicated to sharing experience and guidance that may help transform software organisations towards greater effectiveness. Meetings are free and open to all. They take place  on the second Tuesday of each month and have done so since 2008. Please check the website for more details: http://www.AgileYorkshire.org