October CAKE Morning

Tuesday, October 27, 2015 from 10:00 AM to 12:00 PM (GMT)
Event Details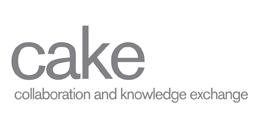 Tuesday 27th October 2015
MAP CAKE 
The ability to tell stories and locate our place in the world relies on our ability to represent physical space and it's relation to the multiple layers within our cultural lives.  Physicals maps can be used to both represent these layers as well as used augment status and justify political claims. In doing so they tell a diverse cultural narrative beyond their physical dimensions. Digital has enhanced our ability to tell stories and read more into the interior and exterior lives of the citizens and societies these maps represent, providing a spatial correlation between geographical routes and cultural sites. New digital technologies are providing academics and artists with new tools to analyse and visualise reconstructed, invisible and imagined cultural and heritage spaces.  This presents new and exciting collaborative opportunities to look beyond the research and apply it within the cultural sectors in terms of creation, distribution and engagement.  MAP Cake will look at three map based projects, but asks the question "Where do you want to go to today?" 
Dr Henry Chapman Mapping Invisible Past 
Digital mapping has provided opportunities for exploring, analysing and presenting pre-historic landscapes to new audiences. These successive human activities and environmental change has rendered most of these landscapes largely or wholly invisible. From discussing Stonehenge to bog bodies, he will question how we might use maps  to represent the passing of time link past history to contemporary society. 
Dr Chapman is Senior Lecturer in Archaeology and Director of the Digital Humanities Hub at the University of Birmingham. He worked on Channel 4's Time Team, BBC 2's Operation Stonehenge and has also appeared on a range of archaeology programmes as a presenter and expert contributor for Discovery, BBC, Channel 4, Channel 5, and National Geographic. 
http://www.birmingham.ac.uk/staff/profiles/caha/chapman-henry.aspx#staffdetail 
@henrychapman1
Dr Christopher Donaldson/Deep Mapping the English Lake District

http://www.birmingham.ac.uk/schools/edacs/departments/english/staff/profile.aspx?ReferenceId=85492
Deep Mapping the English Lake District is part of the Leverhulme Trust research project 'Geospatial Innovation in the Digital Humanities: A Deep Map of the English Lake District'. The project models the implementation of deep mapping in historical and literary studies research. Accumulating and layering different kinds of geo-locatable media combined with literary representations of specific places and landscapes in the Lake District, enables investigations into the imaginative geographies that inform our conception of a location's topography and sense of place. This presentation will contextualize this procedure with reference to the proof-of concept work completed as part of the creation of the Lakeland Literary Geo-Explorer: http://www.lancaster.ac.uk/fass/projects/spatialhum/geotext/
Dr Donaldson is a Lecturer in Romanticism in the Department of English Literature at the University of Birmingham. He is an investigator on the Leverhulme Trust research project 'Geospatial Innovation in the Digital Humanities: A Deep Mapping of the English Lake District' (2015-2018) and an associate of the ERC-funded 'Spatial Humanities: Texts, GIS, Places' project (2012-2016). As part of these projects, he is currently completing a monograph entitled A Literary Atlas of Victorian Lakeland and a collection entitled Literary Mapping in the Digital Age (forthcoming 2016, with Ashgate's Digital Research in the Arts and Humanities series). He sits on the editorial board of the Journal of Victorian Culture, and is co-editor of the journal's Digital Forum.

http://www.birmingham.ac.uk/schools/edacs/departments/english/staff/profile.aspx?ReferenceId=85492  

Dr Matthew Sangster, 'Mapping Romantic London'

During the 1790s, Richard Horwood successfully completed a remarkable 'PLAN of the Cities of LONDON and WESTMINSTER the Borough of SOUTHWARK, and PARTS adjoining Shewing every HOUSE'.  When assembled, this astonishingly detailed plan, generally available in its physical form only in research libraries, is more than thirteen feet across and seven feet high.  This talk will consider the potentialities which can be unlocked by transforming unwieldy and inaccessible artifacts like Horwood's Plan into freely-available digital forms.  It will also show how digital media allow for the patterns inherent in various bookish means of organising the city to be realised visually, opening up new possibilities for research and curation.

Dr Sangster teaches at the University of Birmingham and is currently completing the final elements of his first monograph, Living as an Author in the Romantic Period.  He is Website Editor for the British Association for Romantic Studies and curates the association's blog (http://www.bars.ac.uk/blog/).  Between 2008 and 2014, he catalogued the archive of the Royal Literary Fund at the British Library; he is currently developing the catalogue entries into a standalone database which will go online in 2016.  He is also working on two new and interrelated projects: one on the development of literary institutions in the eighteenth and nineteenth centuries and the other on the ways in which different genres of works represented London during the Romantic period.  Early elements of this project can be seen on http://www.romanticlondon.org.

http://www.birmingham.ac.uk/staff/profiles/english/sangster-matthew.aspx  
http://www.romanticlondon.org/
Anthony Hughes SMART CULTURE
SmartCulture project is an EU FP7 Regions Of Knowledge project working with 13 European partners of which University Of Birmingham is the UK consortium partner. The project investigates and promotes the aim of 'Unlocking the treasures of our cultural heritage for a wide audience by using inspiring new digital media'. Utilising digital platforms that will help transform passive audiences into active practitioners of culture. Anthony will be discussing outcomes of the project and how  fostering relationships between Cultural Heritage organizations, regional cultural and creative clusters  creates partnerships to enlarge the visibility and accessibility of Heritage collections and sites.
Anthony is Project Manager of Smart Culture at University Of Birmingham based in the Digital Humanities Hub . Anthony has over 25 years experience working commercially in many areas of the creative and cultural industries as both practitioner and in education & skills, business development and mentoring roles. For the last 15 years, he has also held public sector positions on strategy boards and in supporting roles for creative SMEs supporting the economic and strategic development of creative and cultural industries, advising on creative, cultural and economic policy.
http://www.birmingham.ac.uk/facilities/digitalhumanitieshub/staff/hughes-anthony.aspx
@anthonyjhughes
http://www.birmingham.ac.uk/facilities/digitalhumanitieshub/projects/smartculture.aspx
---
Given the wide and diverse range of academics, businesses, students and Heritage organisations working collaboratively on the DHD project, we will be hosting free monthly "cake" (Collaboration and Knowledge Exchange) mornings to showcase current developments, discuss funding opportunities and tackle current challenges. Plus - there will be cake!

You can access printable directions and a map by going to our University web page HERE .  

If you have any special requirements, please do not hesitate to get in touch at n.m.wood@bham.ac.uk or by phone on 0121 414 9154. 
---

The Digital Humanities Hub is supported by: 

Attendee List
Sort by:

Date

|

First Name

|

Last Name
When & Where

Digital Humanities Hub
Chowen and Garfield Weston Foundation Prototyping Hall, Ground Floor, ERI Building
University of Birmingham, Pritchatts Road, Edgbaston
United Kingdom, West Midlands B15 2TT


Tuesday, October 27, 2015 from 10:00 AM to 12:00 PM (GMT)
Add to my calendar