October Coaching Programme

Daily Event: 17:00 to 21:00 (GMT)
Event Details
7 Reasons to Hire a Life Coach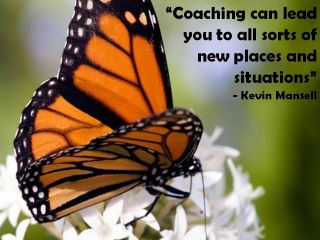 1. Maximise your goals and create empowering actions to fulfil these.
2. Accomplish much more, effortlessly and quickly.
3. Get unstuck, get going and keep moving - with accountability.
4. Feel confident and assured of the steps to take.
5. Get more from your life, with purpose and passion.
6. Banish destructive thoughts and behaviours.
7. Take your life on a new path with strategic thinking and acting.
We would like to let you know:

1-1 Life Transformation Coaching - £45 is

NOW only £35.00* until 5th November 2013

*via Skype or Phone

+ 44 121 411 9500
info@satellitelifecoaching.com

"If I was a millionaire and paid a million pounds for my sessions, it would have been worth every penny. Meaning, the time I have spent with Rebecca is priceless. Having a busy schedule and just being able to have some time to concentrate on myself has been invaluable. Coaching has provided space for me to check my "Owners Manual" and understand it correctly. This coaching programme has increased my life in so many areas, which in turn has benefitted those around me."
Ms C. Dawson. Revelation Training

*Limited time offer / T & Cs apply
The next step is to book your Coaching Programme that commences with a no cost Intake Session of 30 minutes duration.
All four Skype / telephone sessions in the Coaching Programme are 60 minutes duration.

Visit us:
Organiser
The Lead Coach and Trainer at Satellite Life Coaching, Rebecca Gordon assists individuals and groups to make positive life changes that result in widening their life opportunities and sustained long term positive outcomes.