Description
Thank you for your interest in my upcoming Pinup Make-up and Vintage Hairstyling Class!
As a qualified make-up artist, vintage style hair stylist, professional model and founder of The Pinup Academy I discovered that my true passion is helping others achieve what I've achieved over the years working in the Alternative Industry. After being asked many times to provide advice and training I finally put in place a hands-on masterclass I'm proud to put my name to.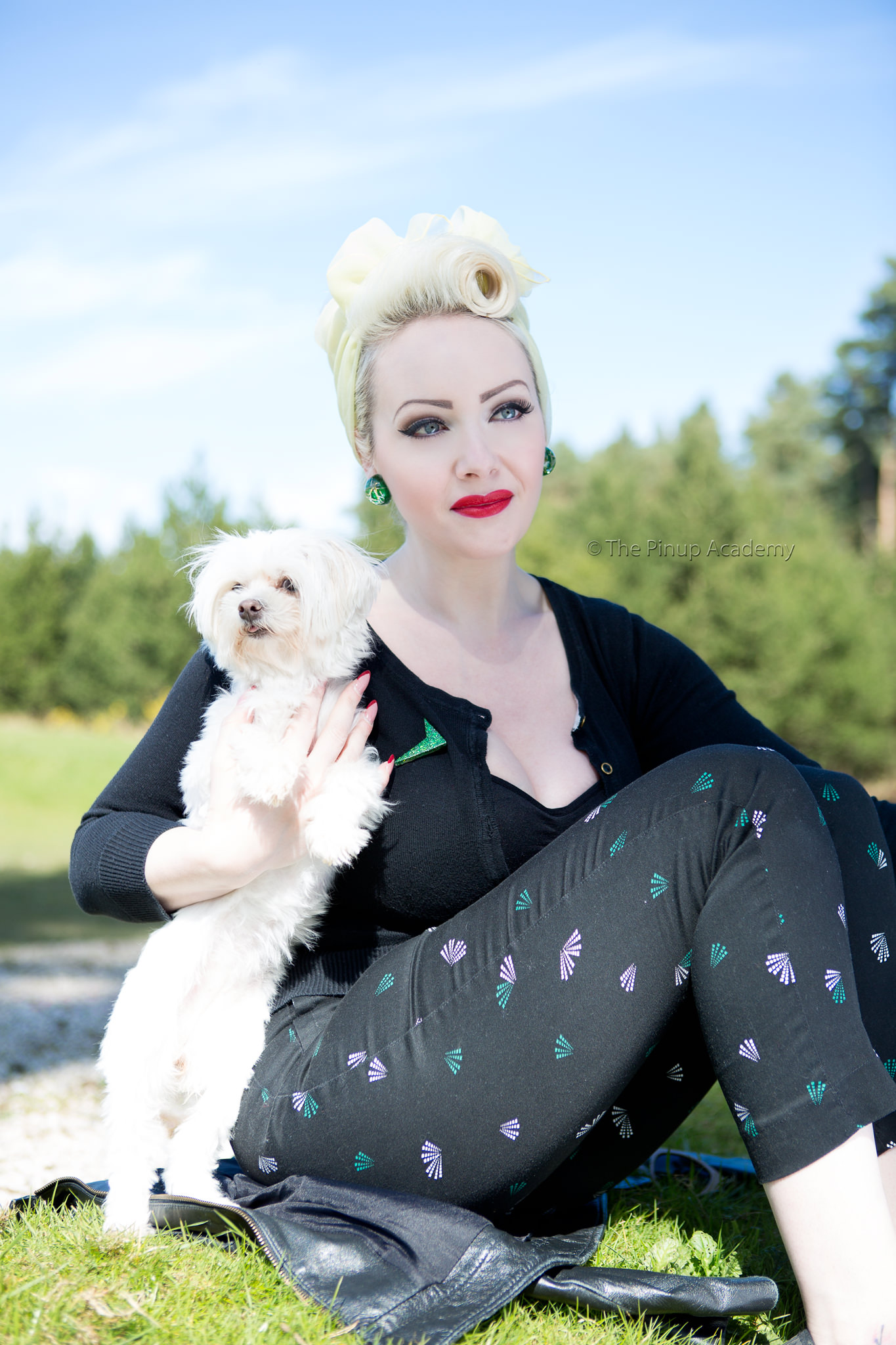 I've had a love for Mid Century Vintage and Pinup for many years, way before I started my professional career as an Internationally published model. I joined the beauty industry over 15 years ago qualifying as a nail technician, then progressing to professional Make-up Artist and Vintage Hairstylist. The industry has provided me with some amazing experiences and numerous benefits, I'm now fortunate to be in a position where I can help others.
I am super excited to be able to share my knowledge, skills, tips and tricks gained from working with some amazing people behind the chair, on photo shoots, at fashion shows, weddings and our model coaching and mentoring classes, over the years.
The next class will be held from 10am-5pm on Saturday 31st March at The Pinup Academy, Handsacre, Staffordshire, UK. A £100 deposit secures your place; classes are limited to just four students. I've decided to extend the introductory offer price of just £295 instead of usual £395!!
This will be a hands-on day, where I will be demonstrating and teaching pinup make-up, pin curl setting, brush out techniques and various vintage hairstyles which you will be re-creating on yourself. To finish the day, you'll receive a vintage style professional portrait photograph taken by me (October Divine) in our studio.
All students will receive a certificate from The Pinup Academy confirming you've successfully completed our Beauty School Training masterclass.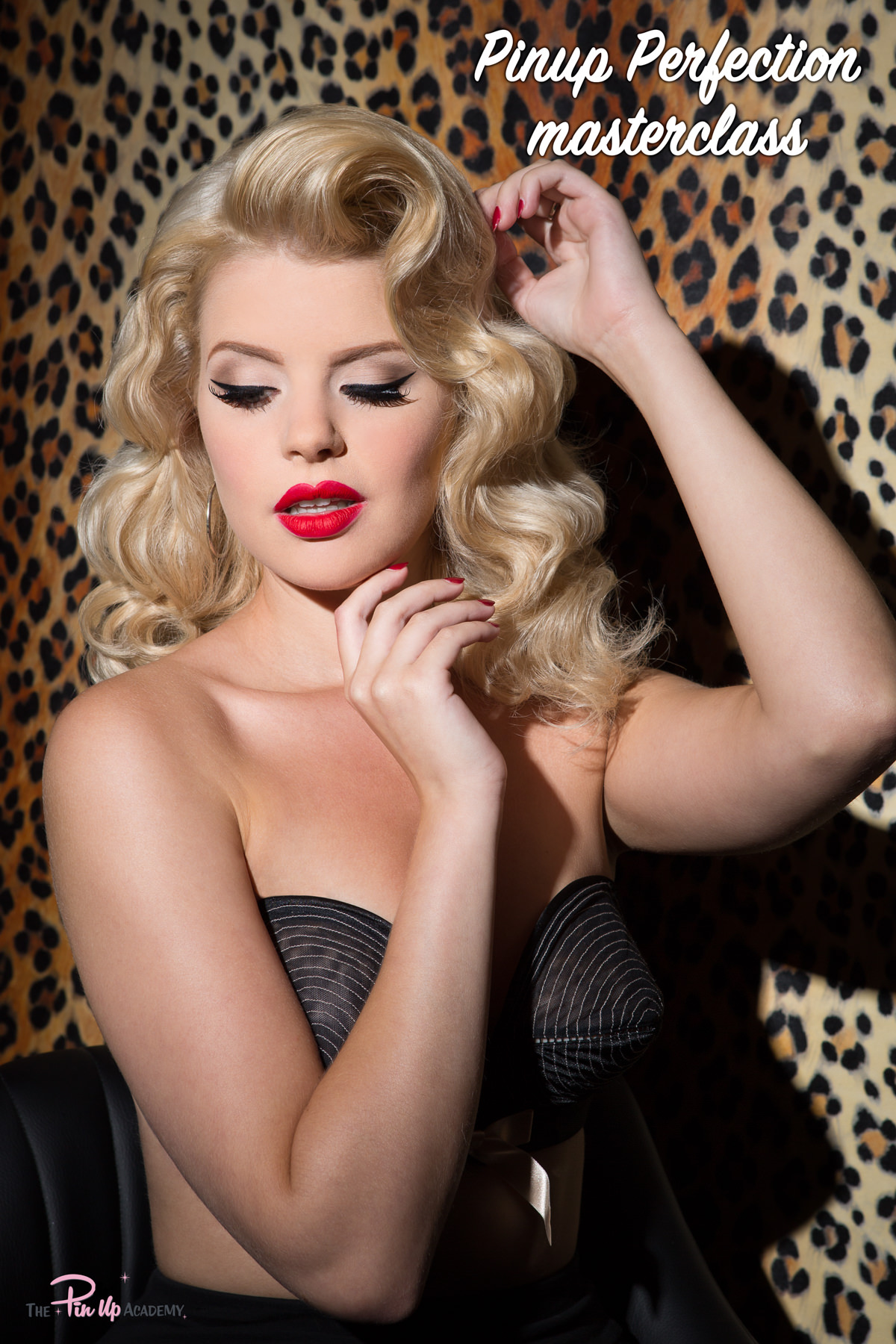 As an added bonus, all students will receive a goodie bag, filled with some of the products you'll be using on the day and tools, such as makeup brushes and as an added bonus you will receive a 50% discount voucher redeemable against any photoshoot package at The Pinup Academy.
Lunch and refreshments will be provided throughout the day.
PLEASE NOTE:- Spaces are limited to just 4 students, so take advantage of our offer and save £100 by booking your place today, £395.00 reduced to just £295. A deposit of £100 secures your place and confirms your booking.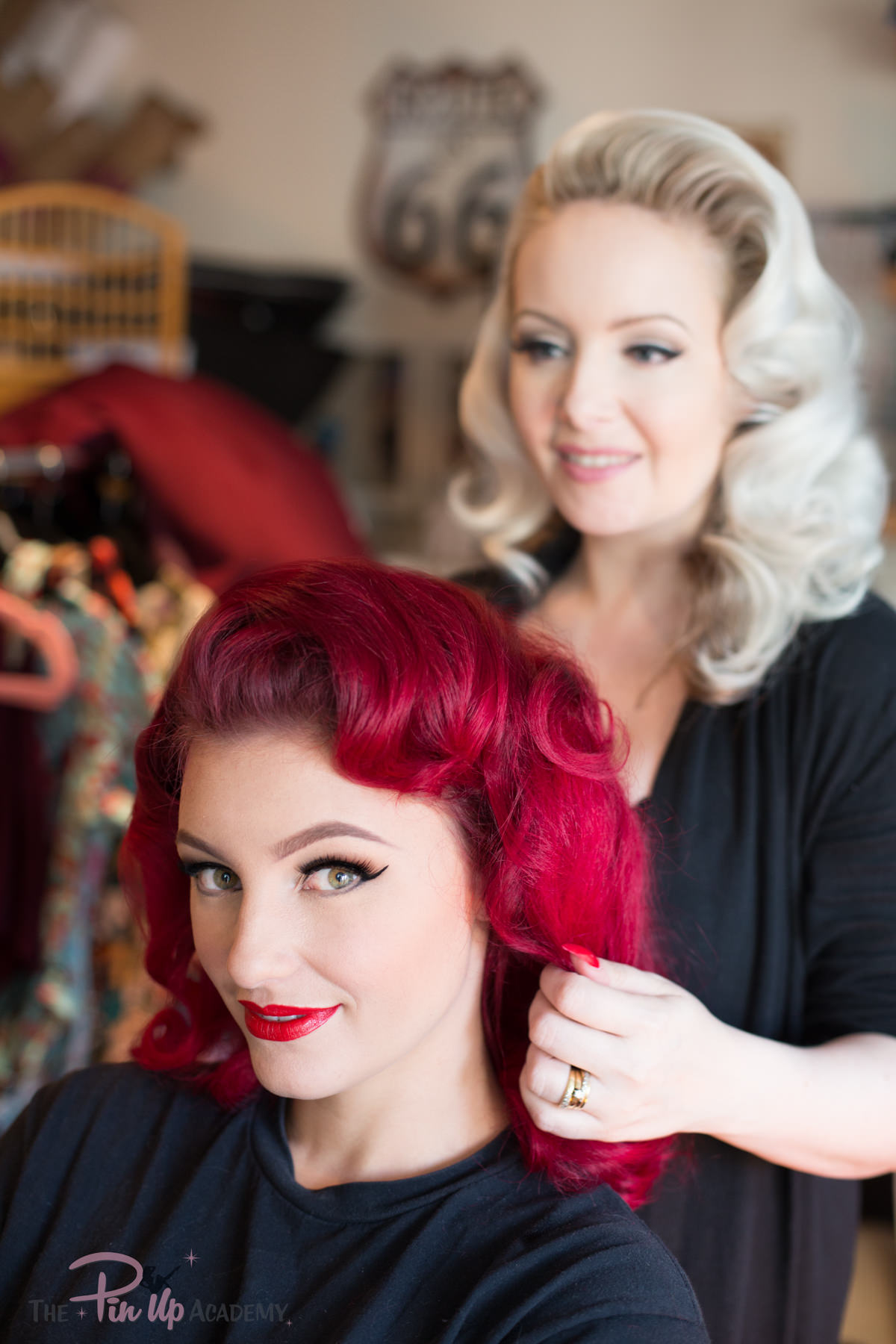 If you have any questions, please feel free to contact me directly on october@thepinupacademy.co.uk
FAQs
Can I bring someone with me?
Unfortunately, as spaces are limited to four the only way someone can accompany you is if they are also booked on the course.
Is there a minimum age requirement to enter the event?
Minimum age is 16.
What are my transport/parking options for getting to and from the event?
The nearest train stations are Rugeley Trent Valley and Lichfield Trent Valley, both are approximately 8 minutes in a taxi. We have off road parking for up to 4 cars, should you choose to drive.
What do I need to bring to the event?
Due to the many different skin tones, we ask you to bring your preferred foundation and powder, everything else will be provided for you. You will need a notebook and pen to take notes throughout the day. This is a hands-on masterclass where you will be working on yourself so you will not be required to bring a model and all tools will be provided.
Can I take photos?
You are free to take as many photos as you wish, however, please respect the privacy of other students and no videos please.
What shall I wear?
Make sure you wear something that is easy to take off once you've done your make-up and hair, a dressing gown is ideal. Remember to bring a suitable vintage style top to wear for your portrait photoshoot at the end of the day.
Do I have to be a professional to attend the event?
No, not at all!! This class is for anyone whether you are a complete novice or a seasoned pinup! I will be using techniques that everyone will be able to do and products that everyone will be able to use no matter what level you are at.
What's the refund policy?
Due to the limited places, available on each course the deposit of £100 is non-refundable. However, providing notice of cancellation is given more than 7 days prior to the event, we will allocate £50 towards the deposit on a future beauty school booking, if applicable.
How can I contact the organiser with any questions?
You can email October direct on october@thepinupacademy.co.uk or call the office on 01543 220498