October Melbourne RBN with Zane Hilton and Greg Mumm
Description

---
We are pleased to announce that Melbourne Rising Head Coach Zane Hilton and former Fijian and Waratahs' Assistant Coach Greg Mumm have accepted invitations to be guest speakers at the next Melbourne Rugby Business Network event, which will be at the Metropolitan Hotel on 4th October 2016.
The ticket price is $25 (excl. fees), which includes canapés and is to be paid via Eventbrite.
The format for the evening is:
5.30pm: Attendees arrive, cash bar open
6.00pm: Welcome from Former Rebels CEO, Peter Leahy
6.10pm: Peter to interview Zane Hilton and Greg Mumm
6.45pm: Audience Q and A with guest speakers
7.10pm: Business card draw, announcements and networking
---


GUEST SPEAKER: ZANE HILTON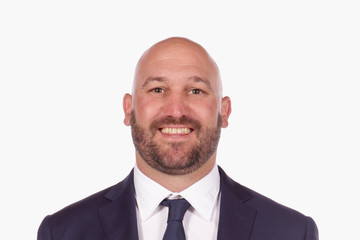 Zane Hilton moved to Melbourne ahead of the 2015 Super Rugby season, after signing with the Rebels as Tony McGahan's Forwards Coach.
In 2015, Zane oversaw the development of the Rebels' scrum into one of the most potent in the competition and in the 2016 season it continued that trend.
During the off-season, Zane has once again assumed the role of Head Coach of the Melbourne Rising in the Buildcorp National Rugby Championship (NRC) after leading the team to the semi-finals in last year's edition.
Zane has international coaching pedigree, originating at Benetton in Italy, before returning to the famed Brothers Rugby Club in Brisbane, achieving a premiership as Head Coach and General Manager in 2009.
Hilton then took on the challenge in Japan at Kyuden Voltex from 2011 to 2013, before moving to Canon Eagles in Japan's Top League as Head Coach.
---
GUEST SPEAKER: GREG MUMM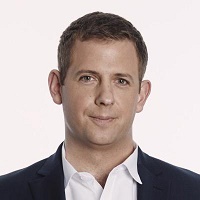 Born in Sydney, Greg Mumm grew up in the Hills District playing junior rugby with Beecroft & Eastwood. He also attended The Kings School, along with his brother, Wallaby forward Dean.

After being ruled out of rugby at age 19 with knee issues, Greg immediately turned his hand to coaching. Over the next 13 years he had various roles in schools and junior rugby, namely as a NSW Development Manager in the bush, and coaching Colts and Grade across three Sydney Clubs (Parramatta, Norths & Sydney Uni). He also had two stints with the Waratahs; firstly as an Academy coach between 2006-07, and then with the senior team in 2012. Greg also gained international experience as Assistant Coach of Fiji in the 2007 and 2011 World Cups.
Greg has completed an undergraduate in Arts, and two Masters in Coaching and Education. Passionate about education and sport, he is now involved in two start-ups, namely CareerHQ and The Final Whistle, focusing on career and personal development for young men and women, and assisting athletes with their successful transition to life after sport.
---
The Rugby Business Network is a not-for-profit organisation that connects business people with a passion for rugby.
We look forward to seeing you there!
The Melbourne RBN Team