Description
Friday 20 April 2018
1-2pm
ODI Leeds, Munro House
>>Join us in our lovely space as we host the ODI Fridays Lunchtime Lecture as part of the Leeds Digital Festival! We'll get the kettle on, come and join us in the audience as we stream the lecture to the other ODI Nodes.<<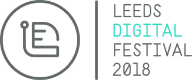 The Tech Nation report is the annual state of the union on UK tech and digital industries. 2018 was a landmark year for the report, and the first time significant steps were taken to open up the data and research methods.
This lecture will highlight the political, technical and cultural changes required to open the report and the data behind it.
About the speaker
In his own words, Henri Egle Sorotos is a person who 'does data and talks about it'. As Insight Manager at Tech Nation, he is regularly found exploring digital talent and skills, investment markets, tech clusters and tech sectors. Most of this work is completed using R, Tableau, SQL, JavaScript Viz, OpenRefine and Gephi… and bit and pieces of other software. Prior to Tech Nation, he worked in a number of third sector research organisations as a data bod and researcher. Henri loves trains, transport systems and choral singing.
= Special thanks to our headline sponsor - IBM. Their sponsorship is covering ODI Leeds in general for the 2 weeks of Leeds Digital Festival, helping us to provide great-tasting local food and making the space comfortable for all. =

Organiser of ODI Fridays Lunchtime Lecture - Tech Nation report: the politics of making it open
ODI Leeds, a Node of the Open Data Institute, was established in November 2013. It was created to explore and deliver the potential of open innovation with data at city scale. We work to improve lives, help people, and create value.
Find out more at https://odileeds.org
Email us at hello@odileeds.org
Founded by Sir Tim Berners-Lee and Professor Nigel Shadbolt in 2012, the Open Data Institute is an independent, non-profit, non-partisan, limited by guarantee company.
Privacy statement:
We, ODI Leeds, collect and process name and email address through the Eventbrite platform. We use this information to add people to our mailing list but only if they have opted-in via the ticket registration form. We also ask for information about dietary requirements and food allergies for catered events. This is used only for event planning and is not retained by us.
Eventbrite will store/manage data as outlined in their privacy statement.