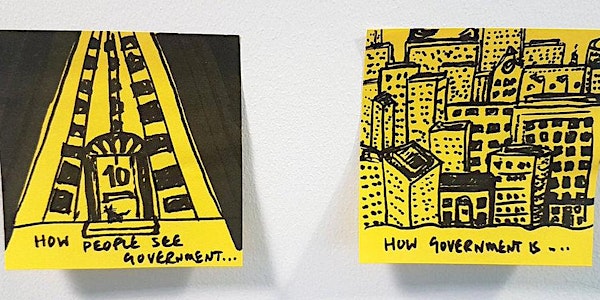 ODI HQ Lunchtime Lecture - Creating an open register: what it takes and why
Event Information
Location
ODI Leeds
3rd Floor - Munro House
Duke Street
Leeds
LS9 8AG
United Kingdom
Description
FREE
Friday 2 December 2016, 1pm - 2pm
ODI Leeds, 3rd Floor, Munro House, Duke Street, LS9 8AG
'Creating an open register - what it takes and why'
A 'register' is an authoritative list of data you can trust. Government keeping and maintaining open registers can help us move beyond relying upon data which is published periodically to operating on data that is trustworthy, standardised and open. Used widely, registers will help the UK to build better services, more cheaply and quickly.
In this talk, Paul Downey from the Government Digital Service will share his vision for what open registers can help achieve, and the characteristics an open register needs in order to appear on the new register.gov.uk domain. To demonstrate this, Paul will take a list of government data through the Register Design Authority process.

Paul works for the Government Digital Service (GDS), a part of the Cabinet Office whose job is the digital transformation of government. At GDS, Paul leads the Register Design Authority – a small team focused on building a service to help quickly establish open registers across government.
Image: How people see government CC BY 2.0, uploaded by Paul Downey.
= ODI Leeds and Munro House has disabled access - stairlift on ground floor, lift to all floors, wide corridors and doorways, and disabled toilets. =
Live-streamed from ODI headquarters in London. Bring your lunch, we have the tea/coffee. Enjoy! :)
Date and time
Location
ODI Leeds
3rd Floor - Munro House
Duke Street
Leeds
LS9 8AG
United Kingdom