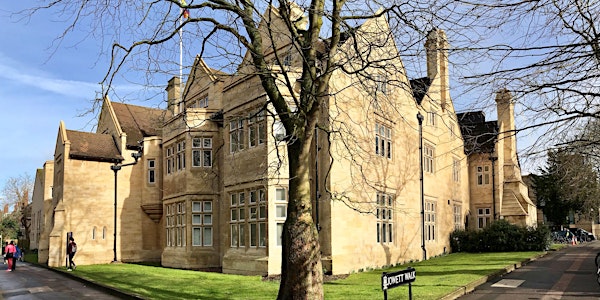 ODID alumni summer gathering and climate change event
Location
Oxford Department of International Development
3 Mansfield Road
Oxford
OX1 3TB
United Kingdom
We are excited to welcome you back to Oxford - either in person or virtually - for an all-alumni summer gathering!
About this event
The day will feature a hybrid panel event bringing together ODID alumni to offer their insights on different intellectual approaches and practical solutions to the challenges of climate change, drawing on their research or professional experience.
In the afternoon, for those in person in Oxford, there will be a chance to go punting from Magdalen Bridge or take an Uncomfortable Oxford walking tour for a different perspective on the city. In the evening we will get together again for a drinks reception.
Please note - the punting and walking tours will take place simultaneously so please only choose one of the two options!
For those attending online, there will be a chance to return to a virtual QEH through Gather, where you can wander through the main hall, courtyard, cafe and seminar rooms and mingle with current students or other alumni from your courses.
You can access the provisional programme here.
If you sign up to attend online, you will be sent the Zoom links for the various sessions separately. You will also be sent instructions on how to access and use Gather.
In person places for all events are limited so please sign up as soon as possible.
Registration closes on 20 June.