Off The Couch: Unlocking the secrets to reaching your full potential, staying resilient, and getting you through these unprecedented times.
About this Event
We all get used to sitting in front of the TV, on the sofa, stuck-in-rut and we forget to look after ourselves. It's all about the gym, fitness, diets, work, and, we neglect to look after one of the most essential organs in our body, our minds. As a result, we feel exactly like the cat on the couch, tired, fed up, lost, and confused.
In these unprecedented times, it all comes to the surface through anxiety, depression and builds a strain on our relationships and personal lives. To the point, we feel alone, trapped, and on a downward spiral of mental health issues.
Off The Couch is a new series of feel-good videos/podcasts to catch people, nurture people and care for the ones who are suffering and help them break the barriers of their minds. The aim is to help them unlock their full potential, whilst staying resilient, and getting them through these unprecedented times.
The Structure
I speak to experts and inspirational individuals to share their stories and secrets to navigating through a lockdown and leave viewers feeling as if they have the practical tools to get off the couch to make the most of lockdown.
It's not all serious, we will have a laugh along the way to brighten up their day, after all, we all want to leave them feeling positive and happy. You will laugh, learn, and feel better.
This Week's Guest
I speak to experts, share your views, and together we will get through these unprecedented times.
Episode 1: Navigating in Lockdown with Journalist, Blogger, and Social Media Expert Safeera Sarjoo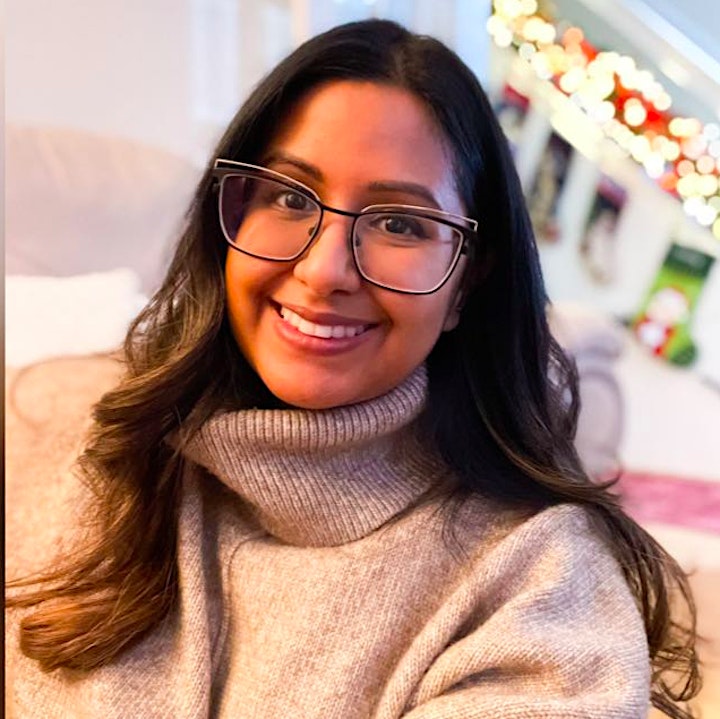 She's written for Huffington Post, speak at BBC TV Centre, and invited to the most prestigious events in London as an Influencer. We will get getting all the secrets, and tips to breaking  barriers.
Just some of the areas we will dabble in -:
Secrets to becoming a successful fashion blogger & journalist in these times.
Top tips improve your well-being during these times, anxiety, stress.
How we can use social media to benefit us and move away from negativity.
Top tips to looking after your mental health/self-care secrets
Lockdown learnings and how to flourish.
Please feel free to get in touch via Eventbrite or email me if you have any questions for Safeera via sarah@saraklondon.com.
Join The Conversation
In these times we all want to feel supported, heard, and connected, as a result, every week we will have different hot topics, funny stories, and questions to get the viewers involved.
Watch live on Zoom on Tuesday's 7pm
Missed it? Watch the episode or the series via YouTube here >
Viewers will be encouraged to get in touch and connect with us using Instagram @saraklondon and #OffTheCouch.
Your Host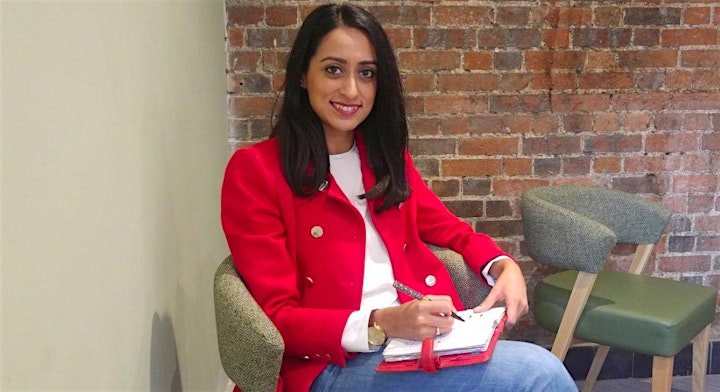 I'm a Multi-Award-Winning Qualified Business Mentor BA (Hons). As featured in the Huffington Post, BBC, spoken at Olympia London. I've delivered sell-out conferences and workshops in partnership with PriceWaterCoopers, WeWork, and London South Bank University.
You may not have heard of me as for the last 15 years, I've been behind the scenes working with some of the biggest brands in the world and more recently I've directly supported Architects, Corporate Directors, Vice Presidents, Managers, CEOs, Surgeons to Luxury Fashion Designers, from Google, Amazon, NHS, Gucci, Deutsche Bank, Vivienne Westwood, Bank of America Merrill Lynch, DKNY, Kurt Geiger and BBC. Although it hasn't always been smooth sailing and I've suffered from anxiety and depression.
As a result, I'm a mental health advocate, over the last 3 years, I have been lucky enough to support over 2500 individuals from around the world. Today my mission is to share stories to help you stay resilient, give you the tools to thrive, and strive in these unprecedented times.
Register Now
Join the community and grab your ticket now.