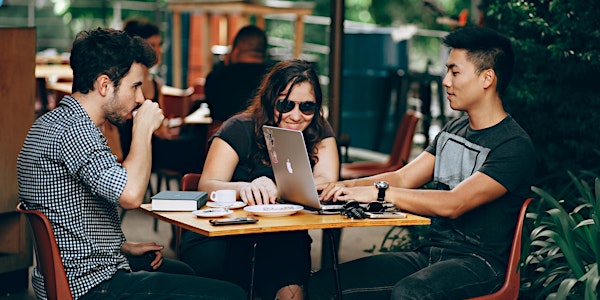 Officer Sustainability Bootcamp - training for SU officers (11-12 Aug)
Kick off the 2021-22 academic year with this two-day online training programme for officers who have a remit for sustainability!
About this event
The bootcamp is also happening on 18-19 August and has a separate registration page.
Join the second SOS-UK Sustainability Bootcamp - designed especially for elected officers to kick-off the new academic year prepared with the knowledge, skills, and network to hit the ground running.
During this two-day online training, participants will:
Connect with other elected officers from across the UK, building their network and support system for the year ahead;
Develop campaigning and project management skills;
Deepen their understanding of sustainability and social justice, including understanding the social, environmental, and economic dimensions of sustainability;
Discuss practical actions that officers can take at their own institutions;
Understanding the basics of behaviour change theory and education for sustainable development, so that these concepts can underpin future projects and campaigns;
And prepare for the year ahead.
The training will take place 10:00am - 4:00pm each day (Wednesday 18 and Thursday 19 August), with regular breaks throughout.
Who is this training for?
This sustainability bootcamp is designed for new and returning part-time sustainability or environment and ethics officers as well as full-time officers with a remit or interest in sustainability.
Where is this training taking place?
On Zoom! Participants will be sent the Zoom link 48 hours before the training begins.
We are committed to making our events as accessible as possible. If you have any requirements regarding accessibility, please let us know. Specifically, we can provide slides in advanced or in a particular format, captioned recordings sent out following the event and suitable accessibility breaks. If you have any other requirements please let us know by emailing hello@sos-uk.org and we will try to meet those needs where possible. There will be regular comfort breaks.
SOS-UK is a charity and the costs of training cover our staff time and related costs to deliver this. We would suggest that the cost of this training is covered by the students' union, university, or college, rather than the individual themselves.