Location
Beacon of Light
Stadium Way
Monkwearmouth
SR5 1SN
United Kingdom
Not sure if you are a NOF member? Call +44 (0) 191 375 1633.
About this event
130+ Exhibitors 800+ Delegates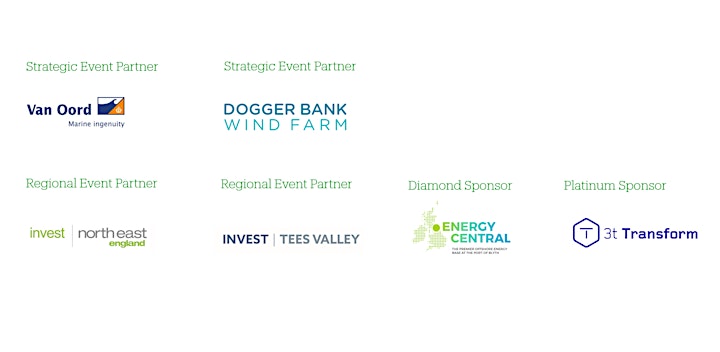 Offshore Wind North East 2022
A national event in a pioneering offshore wind region of the UK
Offshore Wind North East (OWNE) is a leading event that explores themes and opportunities in the offshore wind sector. We bring together an impressive line-up of speakers to update you on their business activities and how to engage going forward. This year we anticipate over 130 exhibitors and 800 + attendees.
OWNE 2022 programme coming soon ...
Exhibition stands
Now is the time to book your exhibition stand and showcase your business and services to leading figures in the offshore wind industry.
Exhibiting is your way to reach potential new customers and suppliers from across the offshore wind supply chain.
What's included?
Shell scheme with fascia board
Lighting, electrics, trestle table and chairs
Two tickets (giving access to the full 2-day event)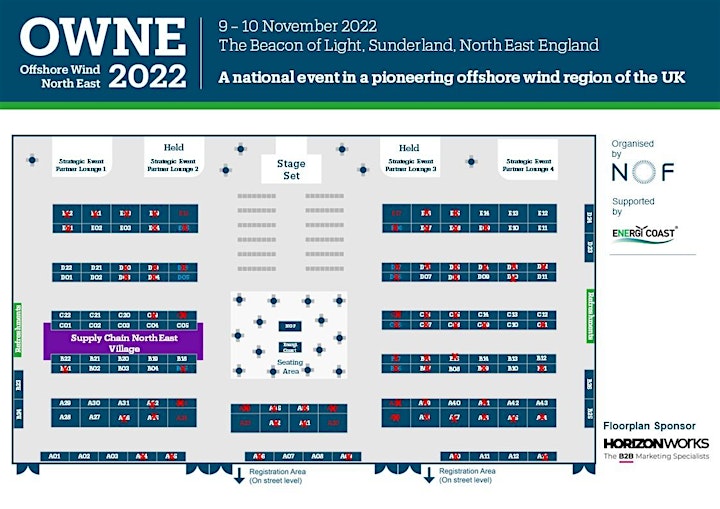 Join us at North East England's largest offshore wind event in the leading offshore wind region.
Why not take a look at the video highlights from OWNE 2021 and to get a taste of what to expect this November?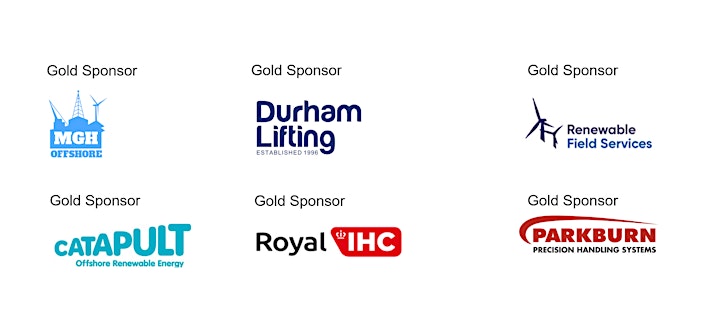 Travel & Accommodation: Travel and accommodation arrangements are booked at your own risk. NOF will not be liable for any costs lost due to cancellation. Any travel and accommodation booked should be done so with a reasonable cancellation policy included.
Interested in becoming a sponsor?
Put your company name in lights and get noticed at the leading offshore wind event. Talk to Kristie Leng, NOF's Events & Projects Manager, today about raising your profile through our sponsorship opportunities, with various cost-effective options to reach your targeted audience.
Kristie Leng, Events & Projects Manager
E: kleng@nof.co.uk
T:+44 (0) 191 384 6464
Not sure if you are an NOF member?
Contact Paul Livingstone, Head of Business Development & Membership
E: plivingstone@nof.co.uk
T: +44 (0) 191 375 1633
Let's talk
Beth Hall, Lead Events Coordinator
E: bhall@nof.co.uk
T:+44 (0) 191 375 1639

Event Terms and Conditions
Please note that all event bookings are subject to our Terms & Conditions and we suggest you review them here before making your booking. If you proceed with a booking, it is subject to the NOF terms and conditions. Please review a copy here:
Thank you for your continued support Advance Northumberland, Delaware Prosperity Partnership & Osprey & ForrestBrown & HorizonWorks
Interested in Corporate Sponsorship?
Corporate Sponsorship provides excellent opportunities to raise brand awareness to a targeted energy sector specific audience with numerous benefits through multiple channels.
Talk to Jenna for further details on what's included and the cost involved.
Jenna Spencer, Marketing & Communications Manager
E: jspencer@nof.co.uk
T: +44 (0) 191 384 6464