Transforming the construction industry through offsite manufacturing and digital technologies.
About this Event
EVENT INFORMATION
Date: Thursday 13 May 2021
Time: 18:00 - 19:15
Venue: Virtual Meeting
Tickets: FREE for members and non-members
SCHEDULE
18:00 - 19:00 Technical Talk
19:00 - 19:15 Q&A and Close
SYNOPSIS
Current developments in the UK construction sector are aimed at increasing the use of offsite manufacturing and digital technologies for the delivery of construction projects. These approaches are gradually changing how assets are designed, built and managed, as well as changing the professional services that underpin key areas of project delivery. The uptake of these 'modern' approaches will impact the roles that design professionals play in the construction sector - what will the future be for professional identities in delivering projects using offsite manufacturing and digital technologies?The presentation will highlight the potential implications that developments around OSM and digital technology applications hold for construction design professionals. This will be followed by an interactive discussion about the relevant capabilities that construction professionals/firms could consider exploring in order to remain relevant and competitive in a digitally enabled and OSM-driven environment for project delivery.
SPEAKER
Dr Kwadwo Oti-Sarpong BSc PhD
Research Associate | University of Cambridge
Dr Kwadwo Oti-Sarpong is a Research Associate at the Cambridge Centre for Housing and Planning Research, Department of Land Economy, University of Cambridge. He is part of a team investigating the non-technical inhibitors to an industry-wide uptake of digital technologies in the construction industry. His research seeks to understand why digital approaches have not yet become mainstream despite their widely acknowledged benefits, and to make suggestions as to how industry-wide changes can be made. Additionally, the research explores how emerging digital technologies can be integrated with off-site manufacturing (OSM) to increase the potential for widespread uptake in the UK construction industry.
Inspired by his interest in construction technology and its application in project settings, Kwadwo studied for a PhD in the Department of Real Estate and Construction, University of Hong Kong (HKU). He used the social construction of technology (SCOT) approach to explore the complex interactions embedded in a project-based technology adoption processes in a new environment.
He previously worked as a Post-Doctoral Researcher at Hong Kong University where he investigated how small and medium construction firms were responding to a government mandate for compulsory building information modelling (BIM) use on all public works projects. Specifically, he examined these developments through the 'Digital Divide' theoretical lens. With industry experience in both consulting and on-site roles serving clients and contractors on various building projects, Kwadwo has extensive teaching experience at both undergraduate and postgraduate levels.
Register for ticket or to share this event: https://Cam-KO.eventbrite.co.uk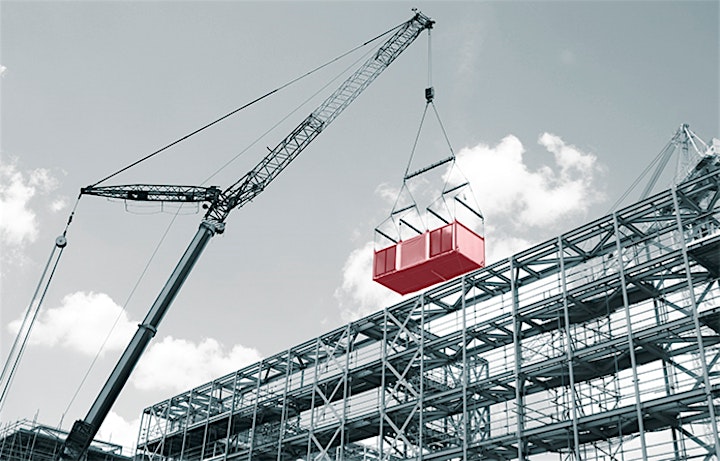 NOTE
All events listed in our regional group can be found here: http://IStructE-NTRG.eventbrite.com
This event will be live streamed online. Opinions expressed on any matters by the presenters or participants during or in connection with any presentation are solely the views of the authors. Opinions and views must not be taken to be the views of The Institution of Structural Engineers and accept no responsibility for the content and/or accuracy. This event will be photographed. By attending, you acknowledge that you may be photographed and that may be published without limitation by The Institution of Structural Engineers.