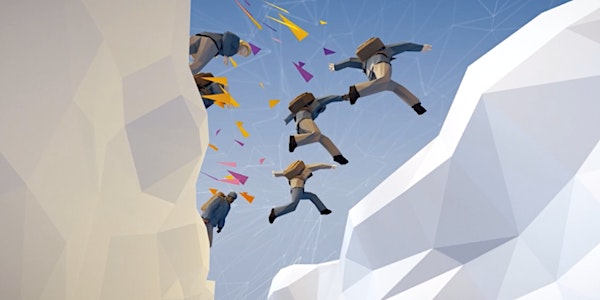 Ofgem SIF Round 1: Discovery 'Show and Tells' - Zero Emission Transport
Are you interested in how the energy networks are innovating to accelerate the scaling-up of zero emission transport options?
About this event
Welcome to the Strategic Innovation Fund Discovery Phase 'Show and Tells.' These online events are sharing the learning from the first round of cutting-edge innovation projects that have secured funding as part of a new £450m fund to transform energy networks in the race to net zero.
The Strategic Innovation Fund (SIF) is an Ofgem programme managed in partnership with Innovate UK, part of UK Research and Innovation (UKRI). The SIF aims to fund network innovation that will contribute to achieving Net Zero rapidly and at lowest cost to consumers, and help transform the UK into the 'Silicon Valley' of energy, making it the best place for high-potential businesses to grow and scale in the energy market.
Making the changes we need in our energy networks is a major challenge, requiring collaboration – a 'giant leap together.' Through publishing challenges which are responsive to consumer needs, the SIF brings together Network companies and third-party innovators, supporting projects towards commercialisation.
The webinars focus on findings from the first 'Discovery' phase of the funded projects.
The events will enable the Network companies and their partners to share their knowledge, findings and learnings from the 8-week feasibility study as well as their ambitions and plans; and consider how their discoveries can be taken forward into the next 'Alpha' phase of the SIF.
There are 7 webinars available to sign up to:
1. Zero Emission Transport (this one)
2. Heat (Thursday 19 May 13:00-15:30)
3. Data and Digitalisation: Digital Twin Projects (Friday 20 May 9.00-11.40)
4. Data and Digitalisation: Gas network asset monitoring and analysis Projects (Friday 20 May 13.00-15.30)
5. Data and Digitalisation: Weather and predictive analytics Projects (Monday 23 May 09.00- 11:30)
6. Whole System Integration: New technology development for Renewable Energy integration and Circular economy for resource efficiency (Monday 23 May 09:00 – 11:15)
7. Whole System Integration: Increasing flexibility sources in energy system and Hydrogen deployment and integration (Monday 23 May 13:00 – 15:30)
Please visit the other Eventbrite registration pages to register for the other webinars.
This is the first in a series of 'Show and Tell' webinars from the Ofgem Strategic Innovation Fund Discovery phase, covering the Zero Emission Transport projects.
New trends in transport such as electric vehicles (EVs) and hydrogen fuelled heavy goods vehicles will have significant impact on the energy networks. Preparing the networks to enable large-scale deployment of these technologies while keeping costs to consumers affordable and equitable is critical.
You will hear from SIF projects that are developing new technologies, infrastructure, and processes required to support and accelerate at-scale take up of zero emission transport options such as rail decarbonisation, hydrogen and electric vehicle flexibility.