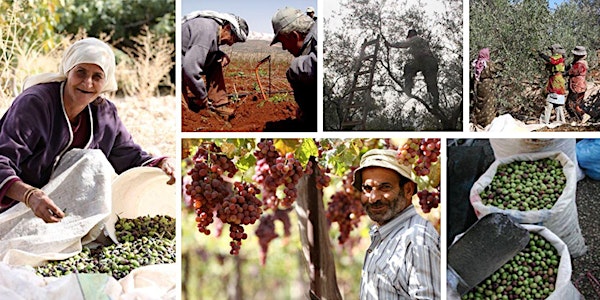 OFTC Annual General Meeting and guest speakers from Fair Trade Lebanon
Oxford Fair Trade Coalition AGM followed by a talk by Fair Trade Lebanon 'Past, Present and Future'.
About this event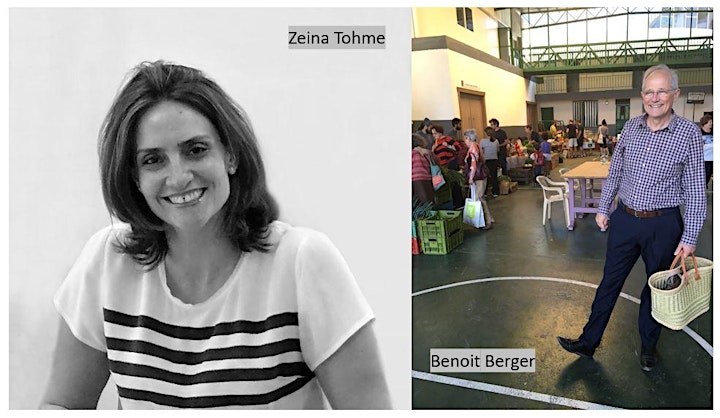 Our guest speakers will share the challenges and highlights of Fair Trade Lebanon, past, present and their plans for the future.
6.00 pm - Welcome by Chair OFTC, 2020 Administration & OFTC News
6.30pm - Presentation/Talk by Benoit Berger, Program Director of Fair Trade Lebanon and Zeina Tohme senior Communication and Education Consultant at Fair Trade Lebanon. Zeina Tohme will also share a short presentation of the products that may eventually access the UK market and answer to questions from potential importers/distributors.
6.55pm - Discussion and Q & A
7.30pm - END
Notice: This event is being recorded so we can put it on our social media after for people to enjoy. By attending you will be agreeing to being included in the recording. You have the option of turning off your video and changing your name label.
Benoit Berger is the Program Director of Fair Trade Lebanon , of which he has actively contributed to the creation in 2006. Involved since more than 30 years in the field of international solidarity, he shared his career between France and Lebanon, where he lives since 2005. He is in charge of the organizations business development as well as external relations, in particular with international fair trade stakeholders.
Fair Trade Lebanon initiative was based on the observation that Lebanese women of rural communities have strong but underemployed skills and potential. The founders decided to use fair trade as a means to promote local expertise in food processing and to generate revenues for disadvantaged rural communities by creating marketing opportunities for small producers and women processing cooperatives.
Benoit is the vice-chair of WFTO Africa and Middle East, and sits at the International Fair Trade Towns Steering committee as the representative of the Africa and Middle East region.
Zeina Tohme is the communication and education consultant of Fair Trade Lebanon. She has more than 15 years of experience in designing and implementing advocacy and awareness raising campaigns in the areas of human's right, gender equality, women's economic empowerment and preventing& countering violent extremis. Zeina Tohme is an international speaker and professor of communication, research methodology, and intercultural studies at the Lebanese University.
Fair Trade Lebanon: Fair Trade Lebanon (FTL) is a Non-Governmental Organization (NGO) born in the year of 2006 out of the will of a few Lebanese who wanted to change the livelihoods of disadvantaged rural populations in Lebanon.
They noticed the existence in rural regions of an underemployed agricultural infrastructure along with outstanding traditional skills. The choice of Fair Trade was based on the desire to create export opportunities for the traditional small producers and food processing cooperatives living in these areas. The association has the dual aim of improving the living conditions of rural populations as well as developing foreign exchanges related to Fair Trade in Lebanon.
FTL implements agricultural development activities in order to strengthen the production and marketing of the products while improving the working conditions of the producers (such as gender equality and no child labor) and applying the principles of Fair Trade (better pay, transparency, pre-financing, long-term partnerships among others). These activities consist in providing trainings, supplying equipment or renovating premises, raising the production chain to international standards, and certifying eligible products (Fairtrade, Organic and TEQ) through a continual and direct dialogue with all the production units.
In parallel, FTL carries out activities to raise awareness of fair trade by giving speeches in schools and universities, introducing its products to HORECA businesses (Hotels, Restaurants and Catering) and by organizing local or national events around the topic of Fair Trade. FTL contributes to the international fair trade networks, especially through its membership to the World Fair Trade Organization (WFTO) in September 2010 (and by extension to the WFTO Africa Middle-East branch).
Picture and text: https://www.fairtradelebanon.org/en/about-us/story
Event Notice: This event will be recorded on Zoom and published on our social media and YouTube channel after the event. If you attend you have the option of turning off your camera.
Event organiser: This event has been organised by the Oxford Fair Trade Coalition & Oxford Human Rights Festival at the Centre of Development and Emergency Practice (CENDEP) at Oxford Brookes University.
When you sign up: When registering with Eventbrite to book tickets please read Eventbrite's T&Cs and privacy policy carefully about whether or not to subscribe to any additional Eventbrite marketing, please be aware that they are an external company and their privacy policy will be different to the one of Oxford Brookes University.