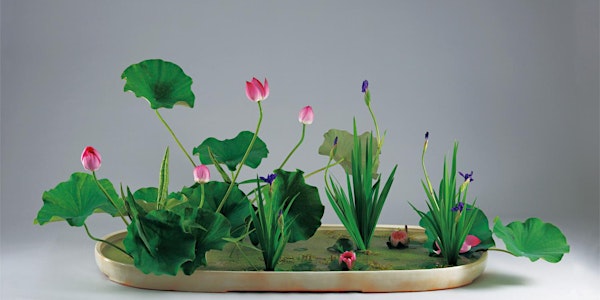 Ohara Ikebana Workshop, 1st June, 12.30-15.30 [VIRTUAL ZOOM]
Virtual Zoom workshop available to members and non-members of Ohara School of Ikebana, England Chapter
About this event
Ohara School of Ikebana, England Chapter has re-started face-to-face workshops at Daiwa Foundation (London) since April this year.
and we are going for Hybrid!
In order to make our workshops available to those who cannot attend physically, we are offering an online access to join the LIVE workshop taking place at Daiwa Foundation in London (via Zoom).
Programme:
12.30 - 13.00 Demonstration by Shoko (Ikebana style: Hanakanade)
13.00 - 15.30 Arrange ikebana & display *
*We will have time to display all the attendees' arrangements (both physical and virtual attendees) and exchange comments and advices.
You are welcome to arrange your choice(s) of ikebana style (according to your grade, please feel free to consult your teacher).
We advise your arrangement to be displayed with a plain background. Please also try avoiding any sunlight (shut the curtains) behind your arrangement so that your arrangement can be visible on screen.
If possible, please also take pictures of your arrangement (we will see if pictures can be better displayed on the screen.
After booking your ticket, you will receive an email instructions on how to join the Zoom meeting on the day.
Please note that 'member's price' is available to those who are members of the England Chapter only (members of other chapters or other ikebana organisations are considered as 'Non-member').
For those who wish to attend the workshop physically (face-to-face), please book/purchase your ticket from the following webpage (places are limited):
https://oharajuneworkshop.eventbrite.co.uk
----------------------------
If you experience any difficulty in booking your ticket, please contact Miyuki (ohara.ikebana.uk@gmail.com or miyukigriffin@outlook.com )
Official website: http://www.oharaenglandchapter.co.uk/
Facebook group: https://www.facebook.com/groups/oharaengland
Twitter: https://twitter.com/OharaEngland