OHCA 'Doing the Basics well' High Performance Resuscitation
OHCA 'Doing the Basics well' High Performance Resuscitation
Wed 9 November 2016, 19:00 – 22:00 GMT
Description
Have you missed our first High Performance Resuscitation CPD session?
NWRG are pleased and excited to return after their summer break with more great Free CPD sessions. Again all sessions will be aimed at improving the outcome of OHCA both for medical and healthcare professionals Of All Grades and for other emergency service and voluntary responders.

Our next group sessions are focusing on 'Doing the baics well'  with a range of presenters with very focused short talks to give maximum practical time and mentoring on the Sim stations.
Due to the smaller venue used for August we will be running the same session 'High Performance Resiscitation' in October and November so please only sign up for 1 of these sessons.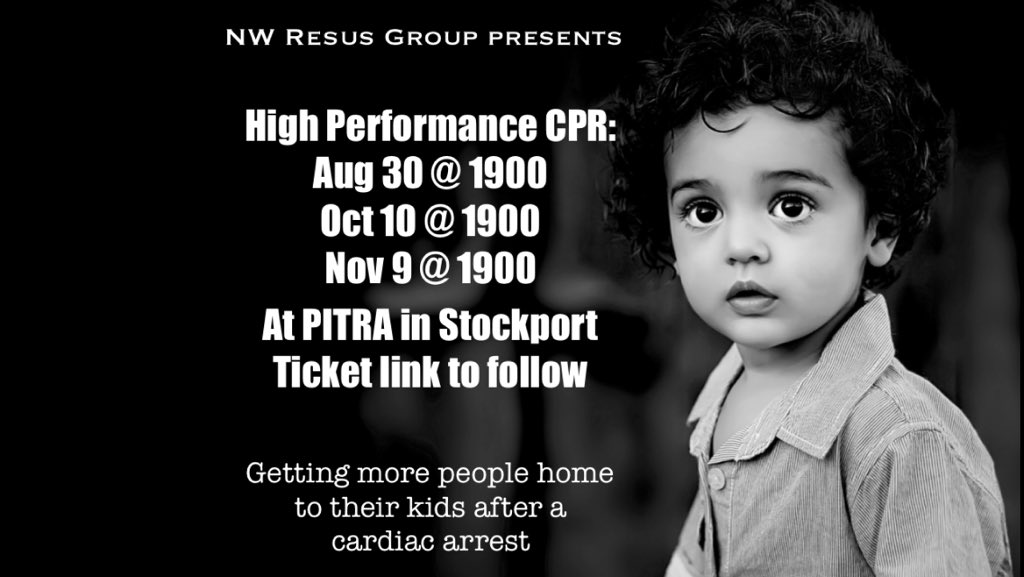 Some of the sessions talks and skills stations may well be filmed for the NWRG Youtube channel to promote the sessions and for FOAMed (Free Online Access to Medical Education).