Description
Something has happened to Peach. Staggering around the town streets in the aftermath of an assault, Peach feels a trickle of blood down her legs, a lingering smell of her anonymous attacker on her skin. It hurts to walk, but she manages to make her way to her home, where she stumbles into another oddly nightmarish reality: Her parents can't seem to comprehend that anything has happened to their daughter.
In this astonishing debut, Emma Glass articulates the unspeakable with breathtaking verve. Intensely physical, with rhythmic, visceral prose, Peach marks the arrival of a visionary new voice.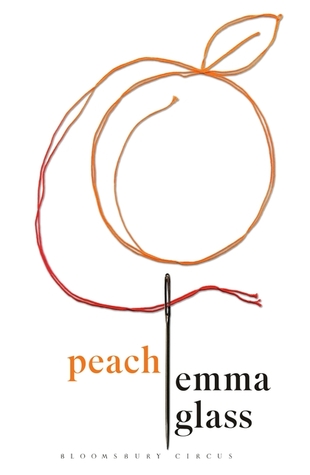 We're reading Emma Glass' astounding debut, Peach, for the next #ohcobookclub, at our new 2018 home!
The London #ohcobookclub meetups will now be hosted at Housmans Bookshop in Kings Cross. They'll also offer a 20% discount on the book if you buy in-store and let them know you're one of us!
Housmans is a not-for-profit bookshop, specialising in books, zines, and magazines of radical interest and progressive politics. Based in Kings Cross, Central London, Housmans are stockists of a wide range of books and magazines on gender, feminism, LGBTQ and black politics. The shop aims to give prominence to female authors within their fiction and poetry sections.
Ticket price includes drinks and nibbles!
If you're not in London, and you'd like to host an #OhCoBookClub group, get in touch with our Book Club Editor, Terri-Jane, on twitter @terrijane or by email terri-jane@icebergpress.co.uk. As always, we'd love to hear your thoughts on the book, so don't forget to tag @ohcomelymag and #OhCoBookClub on instagram, twitter, and facebook.