Description
We are delighted to bring you the Oil Capital Conference in partnership with BDO.
The Oil Capital conference is an investor-focused event that is being held at: The Brewery (Chiswell Street, EC1Y 4SD), in the heart of the City.
The conference is aimed at oil & gas private investors, investment managers, private client brokers and analysts whom want to gain exclusive access to the management of some of the market's most interesting, high-growth companies.
You can find out more about Oil Capital by visiting www.oilcapital.com.
Proactive Investors reserves the right to refuse entry to any person on the day.
PLEASE BRING PHOTOGRAPHIC ID WITH YOU.
Platinum Sponsors of the Oil Capital Conference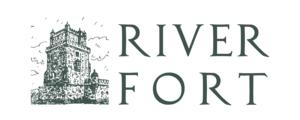 RiverFort Global Capital provides comprehensive and innovative growth funding solutions to publicly-listed and private companies across a range of sectors. With their extensive industry knowledge and experience they pride themselves in creating win-win partnerships between their alternative funding sources, including family office co-investors, and investee companies they believe in.