Description
Local Artist (Hartford) Chris Howard shares her views about techniques in oil painting.
Chris who is a professional artist works on canvas with professional quality paints. Prefers to work with her own mixed medium and has an intense and passionate focus on shape, form and colour as she creates her stunning landscapes and industrial oil paintings.
Chris sees oil painting as the most accesible of all mediums (and I agree!), it is often misunderstood and frequently feared! Come along for what will be a very informative demonstration and may even tempt you to the dark side!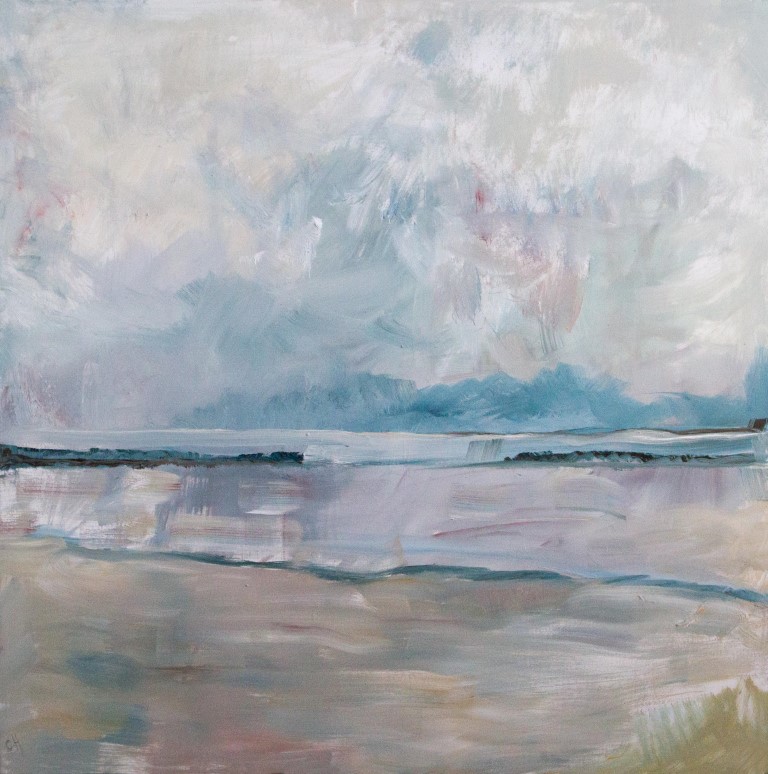 ___________________________________________________________________________________
About Chris Howard:
Chris Howard Artist is a website which supports my work and my philosophy of Art – perhaps even my philosophy of life.
I originally trained to be an Art teacher after leaving one of those well-known Grammar Schools in Birmingham. By today's standards the training was traditional – portrait, life drawing, landscape and still life, pottery and book binding etc etc. The Course was my inspiration and equipped me with skills that enabled me to become that Art Teacher but more than skill I discovered a creative need which has always shown itself in every aspect of my life and still lives with me today.
I have always painted in oils and by working in other studios with other artists I have realised where my real passion lies and know which genre I want to work with and develop, but oil will always be my chosen media. I need its fluidity and malleability, its richness and forgiveness. So, what you find on this website is the work that has given me most joy and success – landscapes in oil on canvas. I feel privileged to be able to spend my life engaged with this beautiful world in which we live, demonstrating and illustrating its power and beauty with oil paint.
The type of landscape I choose doesn't really matter to me but it usually includes sky which inspires and motivates me to pick up a brush or a knife. I paint urban and industrial landscapes because sometimes I need the constraints of horizontal and vertical lines in the composition. I am at peace on an empty beach with sky and sea and sand and enjoy searching for the colours that hide themselves in the clouds and the water. I can lose myself literally and figuratively in trees and woodland and have always been a season watcher eager to find beautifully coloured canopies at their best. Lakes and mountains manifest great strength and majesty which I can feel and respect when I walk in wales.
I hope my art work brings back memories for you in the way it does for me. I harbour the precious memories of the lovely places to which I have been, and still cherish them. I need sketches and photographs to enhance the memory so that I can 'get them right', but I don't copy photographs because I'm not a good photographer and those that I take lack atmosphere and often include those more ugly aspects of life that I prefer to ignore and leave out.
I prefer to focus on the quality of my paint rather than the realism of the scene, and I apply the medium with brushes or knives or even cardboard and fingers. My style is therefore usually, but not always 'Impressionistic'. I hope you will enjoy browsing the galleries on the website or at the studio.
Chris Howard