Description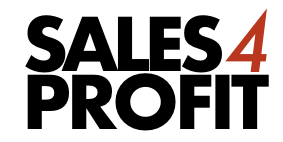 Välkommen på prissättningsträff med glögg!
Med erfarenhet från fler är 500 företag från alla typer av marknader och branscher välkomnar vi dig nu till ett spännande prissättningsmöte om hur du sätter RÄTT pris och ÖKAR din försäljning snabbare.
"Improve your pricing by 1% and get an additional 10% in profits!"
Detta stämmer för de flesta företagen, trots detta har 9 av 10 företag ingen, eller en väldigt svagt utvecklad prissättningsstrategi. Syftet med kvällens event är att ge dig inblick i, och verktyg för, att bli bättre på att prissätta dina varor eller tjänster och öka din försäljning snabbare.
Du får konkreta tips på:
Hur du kan utveckla din egen prissättning genom att utgå från kundernas betalningsvilja.

De mest effektiva prissättningsmetoderna.

Vanliga prissättningsmisstag och hur du undviker dem.
Seminariet vänder sig till dig med affärsansvar som idag arbetar som VD, marknadschef, prduktchef, avdelningschef, försäljningschef, inköpare eller analytiker i både små och stora företag.
Få konkreta tips av en av de mest erfarna priskonsulterna!
I denna presentation kommer även Sales4Profits medgrundare Per Sjöfors delta direkt från L.A. i Kalifornien, och förevisa vikten av rätt pris, granska de vanligaste misstagen i prissättningen och hur lätt det blir att sätta rätt pris när du vet kundernas faktiska köp- och betalningsvilja. I diverse fallstudier kommer deltagarna att lära sig hur mycket rätt pris betyder för marginal och försäljningsvolym. Per kommer också att ge konkreta tips som deltagaren kan implementera redan idag, för att öka kundernas köp- och betalningsvilja. Du har inte råd att missa detta!
Om Per Sjöfors: Per är baserad i Los Angeles, där han föreläser om prissättning på USC (University of Southern California) och UCLA (University of Los Angeles) och på konferenser. Han driver ett av USA:s mest betrodda priskonsultföretag. Per är ofta omnämnd i internationell press bl a. Fortune Magazine, Forbes Magazine, NY Times och LA Times. Han uppträder ofta i affärsinriktade radio- och TV-program. Per Sjöfors är en av grundarna av Sales4Profit AB.
---
Eventet pågår drygt en timme och vi bjuder på kaffe, glögg och tilltugg. Anmäl dig redan idag. Begränsat antal platser.
Alla deltagare får en PDF-kopia av vår populära e-Bok: 7 Easy Steps to Increase Prices – and keep your customers happy
VÄLKOMMEN!
---
FAQs
Hur tar jag mig enklast till eventet?
Med tunnelbana till station Östermalmstorg, 2 minuter promenad till lokalen.
Parkeringsgarage finns i byggnaden intill lokalen.
Hur kan jag kontakta arrangören med eventuella frågor?
hello@sales4profit.com
Kan en kollega överta min plats om jag får förhinder?
Ja, vänligen meddela vid ankomst.