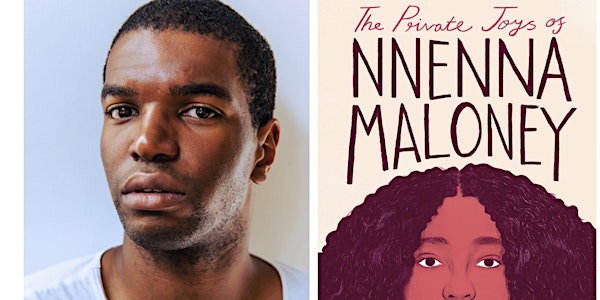 Okechukwu Nzelu. Author of 'The Private Joys of Nnenna Malony'.
Chorlton Book Festival invites you to an evening with award winning debut author Okechukwu Nzelu.
About this event
Okechukwu Nzelu is a writer and teacher. He was born in Manchester in 1988, read English at Girton College, Cambridge and completed the Teach First programme. His work has been published in Agenda, PN Review, E-magazine and The Literateur.
He was the recipient of a New Writing North Award for The Private Joys of Nnenna Maloney, which is his debut novel.
Other awards and nominations include -
SHORTLISTED FOR THE 2020 DESMOND ELLIOTT PRIZE
WINNER OF A 2020 BETTY TRASK AWARD
SHORTLISTED FOR THE 2020 BETTY TRASK PRIZE
LONGLISTED FOR THE 2020 POLARI FIRST BOOK PRIZE
The Private Joys of Nnenna Maloney.
How do you begin to find yourself when you only know half of who you are?
As Nnenna Maloney approaches adulthood she longs to connect with her Igbo-Nigerian culture. Her close and tender relationship with her mother, Joanie, becomes strained as Nnenna begins to ask probing questions about her father, whom Joanie refuses to discuss.
Nnenna is asking big questions about how to 'be' when she doesn't know the whole of who she is. Meanwhile, Joanie wonders how to love when she has never truly been loved. Their lives are filled with a cast of characters asking similar questions about identity and belonging whilst grappling with the often hilarious encounters of everyday Manchester.
Nzelu's debut novel is a funny and heart-warming story by a fresh and distinctive new voice. Perfect for fans of 'Queenie' by Candice Carty-Williams and Zadie Smith's 'White Teeth'.