OKHA is a queer + black book club. The focus is literature, poetry, and plays by African, Caribbean & Afro-Latinx writers.
About this event
The Read
BONE by Yrsa Daley-Ward
We chose this book because it delves into our deeper inner thoughts. It creates a pang in our chest that we cannot ignore and that is both the sadness and beauty of the work of Yrsa, she really makes you feel. Yrsa, is also openly encouraging about queerness, bred in the UK and has provided a tale of her experience worth reading and hearing.
'Yrsa Daley-Ward is a writer and poet of mixed West Indian and West African heritage. Born to a Jamaican mother and a Nigerian father, Yrsa was raised by her devout Seventh Day Adventist grandparents in the small town of Chorley in the North of England.' - Source
http://www.yrsadaleyward.net/ - buy your copy here
'People Are Afraid To Tell The Truth...' - The Guardian
'Pain into Poetry' - BBC.CO.UK
AVAILABLE ON AUDIBLE - email us for FREE audiobook access, remember this is designed for those who really need it.
Exhibition
A range of written and visual works by Afro-Latinx fam. Focus is to present the experiences, thoughts, feelings and creativity of our pals of Afro-Latinx heritage. Priority to melanated fam as they are who we want to make visible! Still sourcing people to contribute so drop us a line if this is you or share with someone you know.
In-Conversation
Presentation and a brief in-conversation about queerness and erasure in Afro-Brasilian culture with Sade @sade.jo and pals (pals to be announced).
Open Discussion on Pride and Blackness
Let's get down to the real - we want to know your thoughts on Pride - what it means to us, who it serves and why. When it comes to being queer there is a lot to deal with, how are are we handling the Pride season.
How we do things
We will provide 'The Read' and ask that you come having read it fully or perhaps only part read it. OKHA wants to bring works by African, Caribbean and Afro-Latinx people to the forefront, to provide a space for book lovers and those who never really read to come together and also create a space where we can share perspectives, learnings and experiences orally. Let's analyse, educate and build community one tale at a time.
OKHA BOOK FUND
We want everyone to be able to access and take part at OKHA without limitations due to funds. Our sessions are free but we encourage all attendees to give a donation towards the purchase of books for those who cannot afford it. We also have support from Audible who are providing access to free audiobooks for our sessions. Please email bailey@drybabes.com if you require this support.
Brought to you by PRIM & Shamelessly Sade
PRIM is a platform for storytelling launching in 2019. Follow @prim.black for info - soon land.
Shamelessly Sade is a podcast series focusing on the voices of young, black, queer women in the UK. Follow @sade.jo
OKHA means story/tale in the Edo language of Nigeria. It is a new community focused space aiming to bring people together, in particular, queer and black people. We do however, want this to be a fully inclusive space meaning being queer is not a prerequisite for attendance but a clear indication of the tone and energy of the space.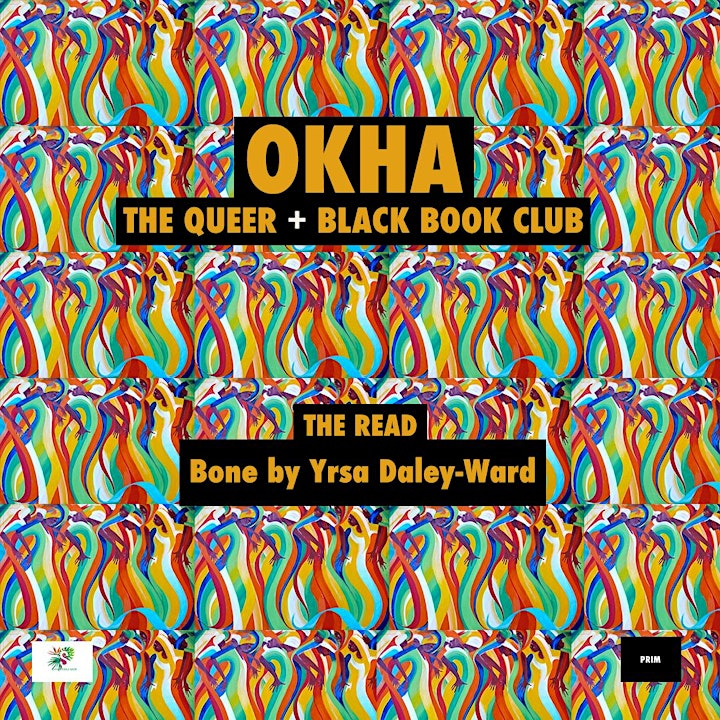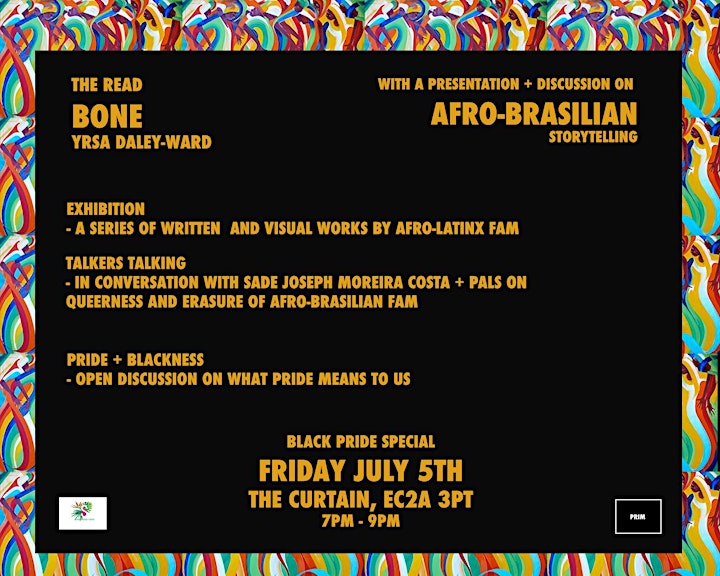 Organiser of OKHA 03 - The Queer + Black Book Club - Black Pride Special