Oktoberfest 2021 is back in Prescot.
About this event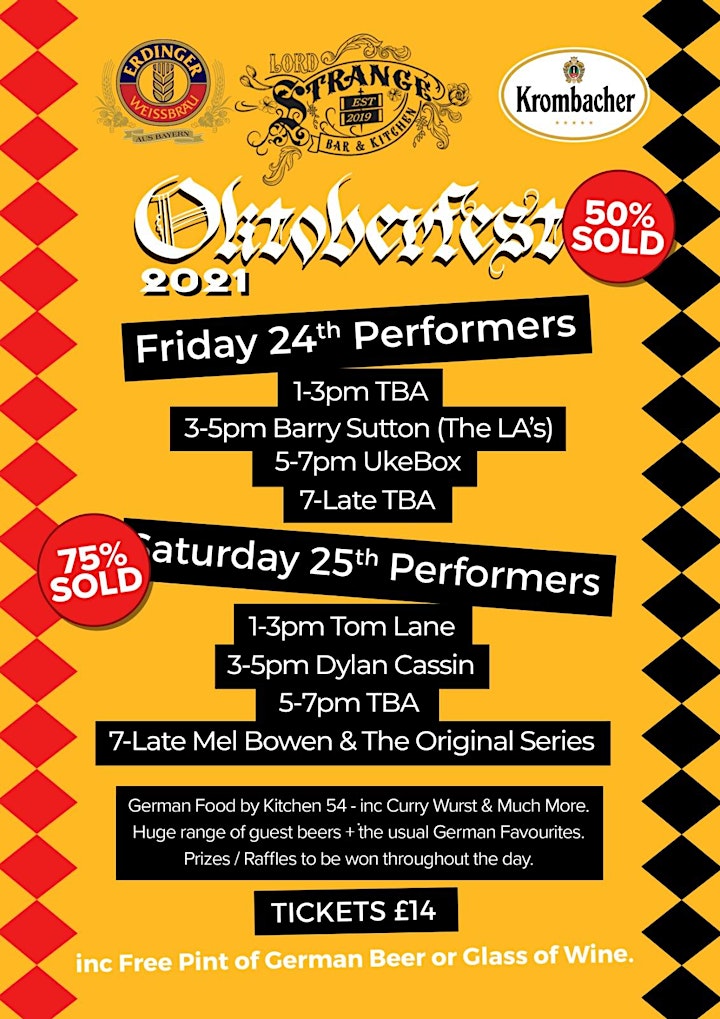 Munich's finest festival is back in Prescot. The party will start in the Marquee from 12 - 10pm Friday & Saturday. Tickets £14 and inc. a free pint of Krombacher or Erdinger.
Live Music & Performers all day - TBA
This ticket is valid for the Marquee and is limited to 80 tickets per day. Please be quick as the Saturday is almost completely sold out.