Old Age Psychiatry for 21st Century is a conference aimed for trainees and other doctors who work with older age adults.
About this event
OLD AGE PSYCHIATRY for 21st CENTURY
For trainee and other doctors who work with older adults
• Advances in ageing research (neuroimaging, biomarkers, informatics, artificial intelligence)
• Ageing and society (psychological therapies, quality of life in dementia, end of life care)
• Complexities of ageing (frailty, delirium, mental incapacity)
• Ageing and the brain (late onset psychosis, young onset dementia, depression in later life)
Face-to-face attendance at the Wellcome Collection is on a first-come, first-served basis and includes refreshments, lunch and a drinks reception at the end of the day.
Tickets are also available to attend the conference virtually.
Equivalent to 6CPD points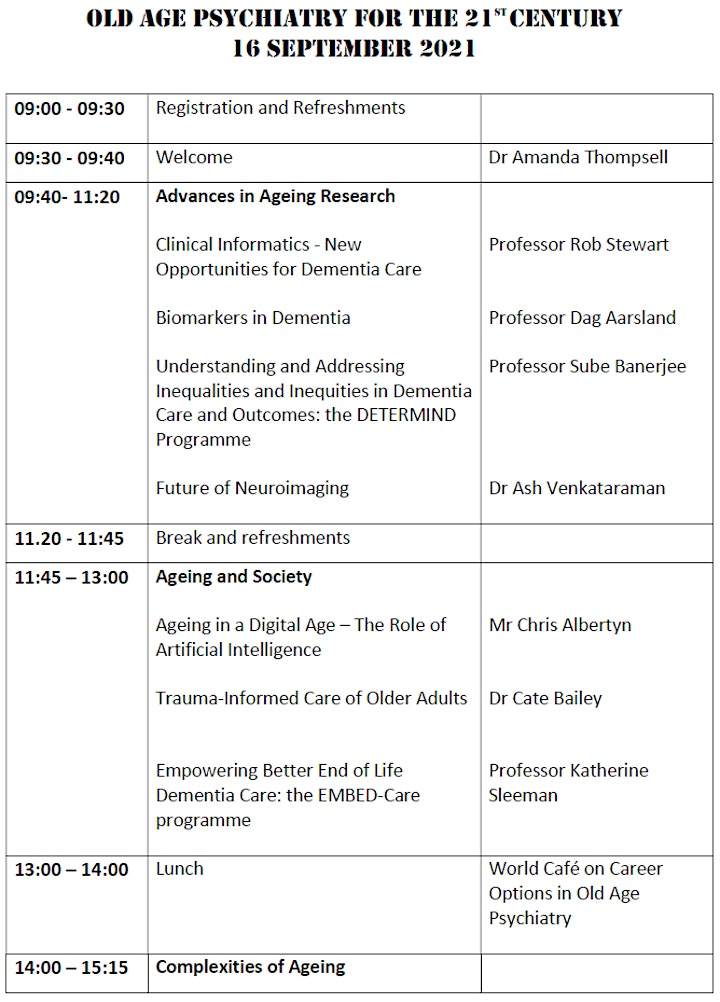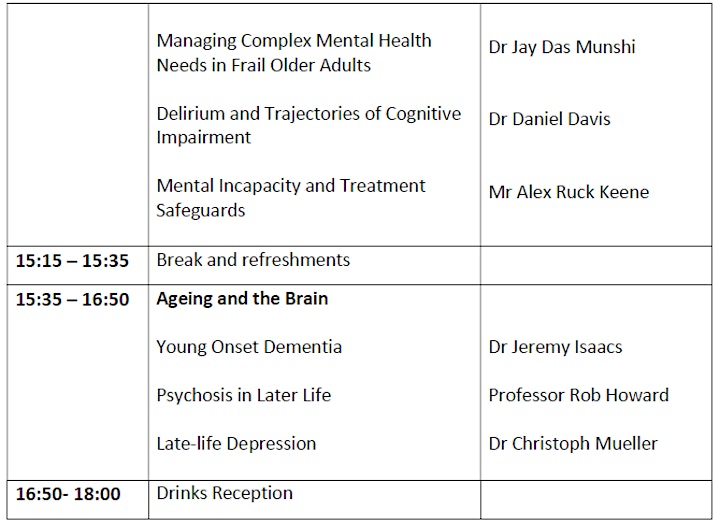 Organiser of OLD AGE PSYCHIATRY FOR THE 21st CENTURY