Description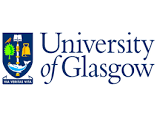 We want to hear from you. Join us for a day exploring issues around licencing of datasets. How do creators of data select suitable licences? Do consumers of data understand what the licences mean? What do you think is needed to address concerns?
This a follow on session from our previous meeting in November 2017. Read more here: http://eprints.gla.ac.uk/151805/
It is not necessary to have attended the previous workshop.
At this session there will be further discussion using some draft guidance that CREATe http://www.create.ac.uk/ are working on.
DRAFT AGENDA
0930 Register
1000 Welcome and background
1010 Review of 'Making your Dataset Available' Guidance

1050 Urban Big Data Centre case study - example licence issues
1130 Break
1145 Review of 'Guide to Choosing a Dataset Licence'

1215 Examples of appropriate/inappropriate use, discipline specific use, licencing physical media and samples – brainstorm issues and ideas and examples - feel free to bring some

1300 Lunch
1345 Review of 'Ownerships of Rights in Datasets' and/or 'Understanding Licences as a data user'

1430 Training Needs
1500 Break
1515 Funder Requirements
1530 Wrap Up
1600 Close